Couples Coaching with a Certified Relationship School® Level 1 Coach
FOR $150, YOU GET 6 HOURS OF PERSONALIZED SUPPORT
One of the most important aspects of having a great relationship is to have one simple mindset.
What is the mindset?
To be a student. 
And what do students do? They learn.
So, if you and your partner want to finally learn how to do relationships well, hire someone to teach or coach you.
Right now, I'm offering to help you. A small tweak, a big breakthrough, or some gentle and firm reflections on your situation.
Yet, here's the deal. I'm not currently offering private, one-on-one coaching, and my rates are out of most people's price range.
But there is one way you and your partner can learn about long-term relationship from me privately.
Couples coaching with one of my Relationship School® Level 1 Certified Coaches, who is training to become a Level 2 Relationship Coach
Let me explain…
Private Couples Coaching with a Relationship School® Level 2 Coach-in-Training
As you may know, The Relationship School®, is 9-month training on the deep psychology of intimate relationships. This class is the 2-semester class you never got in school on how to do intimate relationships. Alongside this class, we had several brave souls who are trained Level 1 Relationship Coaches and are now moving on to train to become Level 2 Certified Coaches.
These folks are working directly with me on how to help people with our very effective map and tools. They already bring a unique skill set from a variety of backgrounds where they've been helping others in some capacity for years. So, this group is very experienced. And, they want to help you.
If you want very affordable coaching from one of our relationship specialists who is training to be a Level 2 Relationship Coach, I'd recommend giving this a try.
Here's how it works:
You and your partner apply, get accepted, and we pair you with one of our coaches-in-training. You pay $25/session for two sessions per month for three months. This is $150 for three months of coaching! You can pay upfront, or monthly. Pretty awesome deal considering that most coaches and therapists charge between $100-150/hr for their services.
Your coach also needs to record each session via Skype or Zoom, so you must be able to do this. No sessions are done via the phone. They record each session in order to learn. They show these sessions to our Relationship Coach Level 2 students where Jayson gives feedback on how your coach can better serve you. Jayson will also point out specific areas you might not even be aware of that could illuminate an old pattern. Your coach will then work to help you understand it better and feel more empowered around it.
The Relationship School® may also use your video as a teaching tool for future apprentices down the road and will be stored in our video library.
We historically have had a wait list for our affordable coaching program. To claim your chance, all you need to do is apply below. If selected, you get hands-on help in The Relationship School's® private Couples Coaching program.
Remember, you must commit to a minimum of three months and you will be paired with a coach of our choosing. Once accepted, your coach will get you the necessary payment links and release forms to sign and you'll be on your way to scheduling your first session with your coach. 
As an additional reminder, this is a service we are extending to the larger Smart Couple Podcast Community, The Relationship School® Community and students of Jayson Gaddis. It comes with expectations that you will agree to, as a client and part of this coaching in training program. The coaches and the entire training program is on a tight schedule and so we expect you to meet with them in a timely manner. Unlike traditional coaching, you cannot come and go when you feel it works best for you. If this is what you are wanting, then working with a professional therapist or coach and paying their fee would be the better choice for you.  
By engaging in this program, you are signing up on our terms. This means that you agree to the terms of payment, scheduling, videoing and showing up prepared. These criteria have been designed to accomplish the highest level of training and competency for the coaches. This in turn will be passed along to you as our service.
If you need further clarification of the expectations of the program, please bring your questions to: [email protected] before agreeing to work with your coach so that we can get that squared away initially.
At the very end, you can give us feedback on how it went so we can continually improve the coaching experience.
So, if you and your partner want to get private help from one of our coaches at a fraction of the cost of traditional couples counseling, then click the button below to apply.
NOTE:
The process of being assigned an intern coach can take anywhere from one to several months depending on availability. You will be contacted by your coach as you move to the top of the list.
If you have already received coaching – as an individual or couple – through one of our programs, you cannot apply again.
Not everyone is a fit and we are not able to help everyone who applies for coaching.
We currently do not work with people in life-threatening or dangerous situations. This includes domestic violence, abuse, stalking, coercion, current trauma, or other such behaviors and actions. Our coaches are not trained in working with any of this.
Thank you for investing in yourself and your partnership and we look forward to serving you!
Our coaches understand interpersonal neurobiology, results-based coaching, and the origins of your complex past and how it can undermine your present reality and partnership. These folks facilitate depth and transformation in a mindful, heart-centered way that will leave you feeling inspired to face your demons and share your heart with your partner. So, you are getting a strong guide if you choose to hire one of our coaches.
The Relationship School® Level 2 Coaches in Training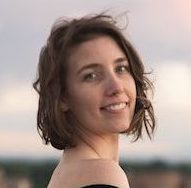 Alexandra Dzwill
Level 1 Certified RS® Relationship Coach (October 2019)
I value curiosity and growth.
I want to help you explore yourself and your potential. I strive to provide inspirational fire and nurturing support – holding both challenge and safety.
My identities frame my work and specialties. Some communities I work closely with: sex education, LGBTQ, kink, polyamory, and sex workers.
If these identities fit you, welcome home. If these identities don't fit you, welcome home. My intention is not to exclude, yet to create a container where you know you'll be safe.
projectyourmagic.coaching@gmail.com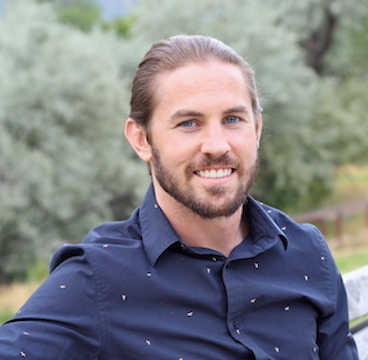 Bryce Bauer
Level 1 Certified RS® Relationship Coach
My path to healing my relationship life first began after a stint in a drug rehab facility 12 years ago. I had destroyed every relationship in my life at that point and I finally realized that I was the one who was going to have to do the work. After taking on this responsibility, I also realized that I found great joy in helping others. I made it my mission to live a life of inspiration and service.
After years of working in the drug treatment industry and attending coach training's, I thought I must an expert on how to create a fulfilling life. The only problem was that my love life was still a mess. Everything on the outside looked awesome, but I was consistently unhappy and unfulfilled. I thought that all that was missing was the right person as I jumped from relationship to relationship.
When I saw that another one of my relationships was ending, I decided I wanted to get away and I bought a ticket to Hawaii. A 2-week trip turned into an 18-month sabbatical in which I circumnavigated the globe.
Although I built so much confidence in myself and got to see so many parts of the world, I returned back home with the awareness that I no longer wanted to be alone. Coincidentally, I started dating a marriage therapist and it quickly registered that I was lacking in education, practice, and awareness.  
Through the first 2 years of our courtship, we began to see a couples coach and we attended Jayson's Embracing Conflict Weekend. I couldn't believe that I had never learned any of this and it began to click that relationship work was what I was lacking for all those years.  
My now-wife was a "hell yeah" to me moving forward with this training and we now do much of our work together. After completing the DPIR and RC1 course, as well as continuing to do my own work, I feel fully confident that I can help others create the relationship life they've always dreamed of.  
Let's do this!
www.advancedrelationshipacademy.com
[email protected]
+435 491 0175
Schedule a FREE initial session with me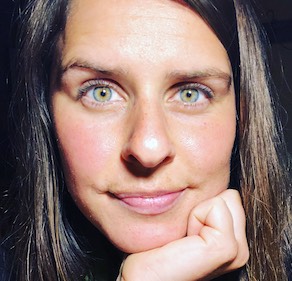 Corinna Parish
Level 1 Certified RS® Relationship Coach (October 2019)
I simply dig love and its beautiful yet challenging gift. At my depth, my desire is to help people align with all that they are and to live more fulfilling lives as a means to work toward a more vibrant and sustainable future as a collective. 
After diving even more deeply and tenaciously into personal growth over the past five years I have become even more intrigued and inspired by the opportunities of relationship.
My journey struggling to communicate, to express myself and to "own my experience" in relationship throughout life inevitably led me to become a communication nerd. It occurred to me that I could feel as at home or at peace within myself as possible, but if I'm not able to be a badass, to be clear, and to show up wholly out of love (versus fear) in relationship, my life wouldn't feel as aligned and fulfilled as I desire and as much as I need to thrive. 
I've learned to embrace that as much as relationship can be juicy, fun, and beautiful, it will be challenging. This view reconstructed for me what it means to be growth-oriented and what it means to be in relationship. I've had to increase my capacity to not only love but to develop an awareness and skillset around "how to do relationship". 
I've learned that "intimacy is connection and separateness" and this has required that I learn how to be present within myself first, day in and day out, and through the ebbs and flows. Fucking awesome gift. Additionally, I continue to learn how vital it is to be curious and to honor and support differences in relationship versus simply try to "match-up" in order to truly understand another, to truly understand my partner. 
I am absolutely still learning everything, always. Each day I am shown where I can improve and my vision of a lifelong learner has been amplified. Not to mention, even though my understanding of relationship has changed, I only feel more grounded in what joy and connection is possible in my relationship.
I feel so grateful now to share these simple tools of authenticity and communication with others. I feel excited to help create those ripple effects, together – in my life, in your life, in all lives possible. It's good work. Hard work. Life-changing.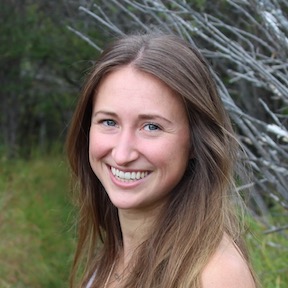 Corrine Stahl
Level 1 Certified RS® Relationship Coach (October 2019)
Hey, I'm Corri.
To get right to the point, my past tendencies of serious low self-worth (and everything associated) have been the driving forces in most of my relationships over the last 27 years. I've brought freshly baked brownies to unavailable doorsteps, deflected any and all personal responsibility for my life, and spent most of my time hidden behind the mask of a brilliant smile.
I shed sweat, tears, and patterns climbing up THIS mountain, and I plan on continuing to and beyond each cliff. I'm young, I'm sensitive, and I'm aware of the basic foundation that we all need to create sustained, thriving life on this planet (and possibly the next): Interpersonal Intelligence.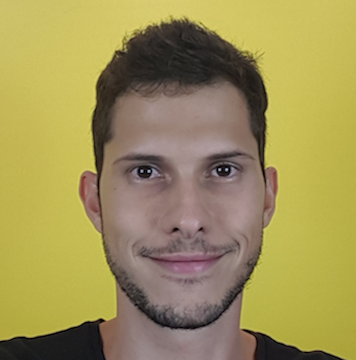 Gabriel Duarte
Level 1 Certified RS® Relationship Coach
I am a Brazilian who graduated as a mechanical engineer and worked with wind energy for three years. Afterwards, I gave it all up to become a professional poker player — just to discover, after six months, that I wasn't motivated to follow this path in the long run. I went into a deep soul searching and found out, to my big surprise, that helping people to relate better to themselves and others might be something worth my life's work.
Since that discovery, I have started a YouTube channel where I talk about conscious relationships and got trained to become a coach. As of last year, I have been coaching several clients (on finding their life's purpose and on relationships). Furthermore, every year I take multiple seminars and workshops and read dozens of books on relationships — I just freaking love it!
Helping people with their relationships touches my heart in a very deep way. Whenever I'm able to help others with my videos or through coaching, my heart expands and, since I started this new path, my life is flowing amazingly.
Taking this new career has led me to grow in ways I wouldn't think were possible two years ago, my relationships as well, I should add. When we go deep inside ourselves, we get better equipped to help people go deep inside themselves. When we get underneath our own bullshit, we create real empathy for people still struggling.
I believe that in the relationship path, if we are doing it right, we are bound to find a lot of lies: about how relationships really work, about deceiving defense mechanisms (that we think are an intrinsic part of our personality, only to find out that it is coming from past trauma), about denial and etc. Even though discovering these lies can be extremely painful, it is also the path towards growth, fulfillment and becoming more ourselves.
Becoming a Level 1 Coach will put me in touch with the knowledge and skills I still need to improve as a coach and will make me able to help my clients in a deeper way.
[email protected]
+55 21 9 9972 6616
Schedule a FREE initial session with me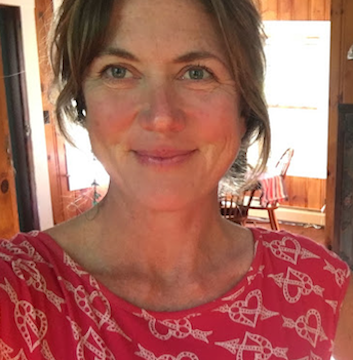 Leah Gartner
Level 1 Certified RS® Relationship Coach
Relationship is at the core of everything I do, personally and professionally, and where I stumble, learn, grow and heal the most.
For 25 years I have combined my curiosity for health, transformation, empowerment, and connection with my passion for adventure, learning, teaching, and serving.
My unique professional path includes a base in traditional rehabilitative therapies, bodywork, yoga, fitness and outdoor recreation. 
But nothing I do would be possible without the relationships I have with others.
When my life didn't turn out like the fantasy I was sold (and bought), I was hurt, angry, scared and ashamed. I blamed my partner and I blamed myself. I assumed I had chosen the wrong person (over and over), and that there was something deeply wrong with me and that happily ever after was waiting for me with someone new—or not at all. 
My need for connection and to make sense of where I had "gone wrong" led me to look at myself and the way I was habitually relating to everyone in my life. I was the common denominator and this was my call to level up and do things differently.
I've been married, divorced, on the dating scene and starting again in middle age. I'm a mother, daughter, partner, friend and colleague. Investing in myself to study, learn, and practice solid relational skills has been the latest step in my ongoing path to live and love as well as I can.
In May of 2019, I completed a two year deep dive into the psychology of intimate relationships and professional certification for Relationship Coaching at The Relationship School. As a result of my journey, I witnessed every relationship—including and most importantly the way I relate to myself—transform.
True to my nature, I am called to take what I have learned and deepen it by sharing it with others. I look forward to practicing with you, and sharing my experience as we connect over relationships.
https://www.newtrailsrelationshipcoaching.com
[email protected]
+802 779 3944
Schedule a FREE initial session with me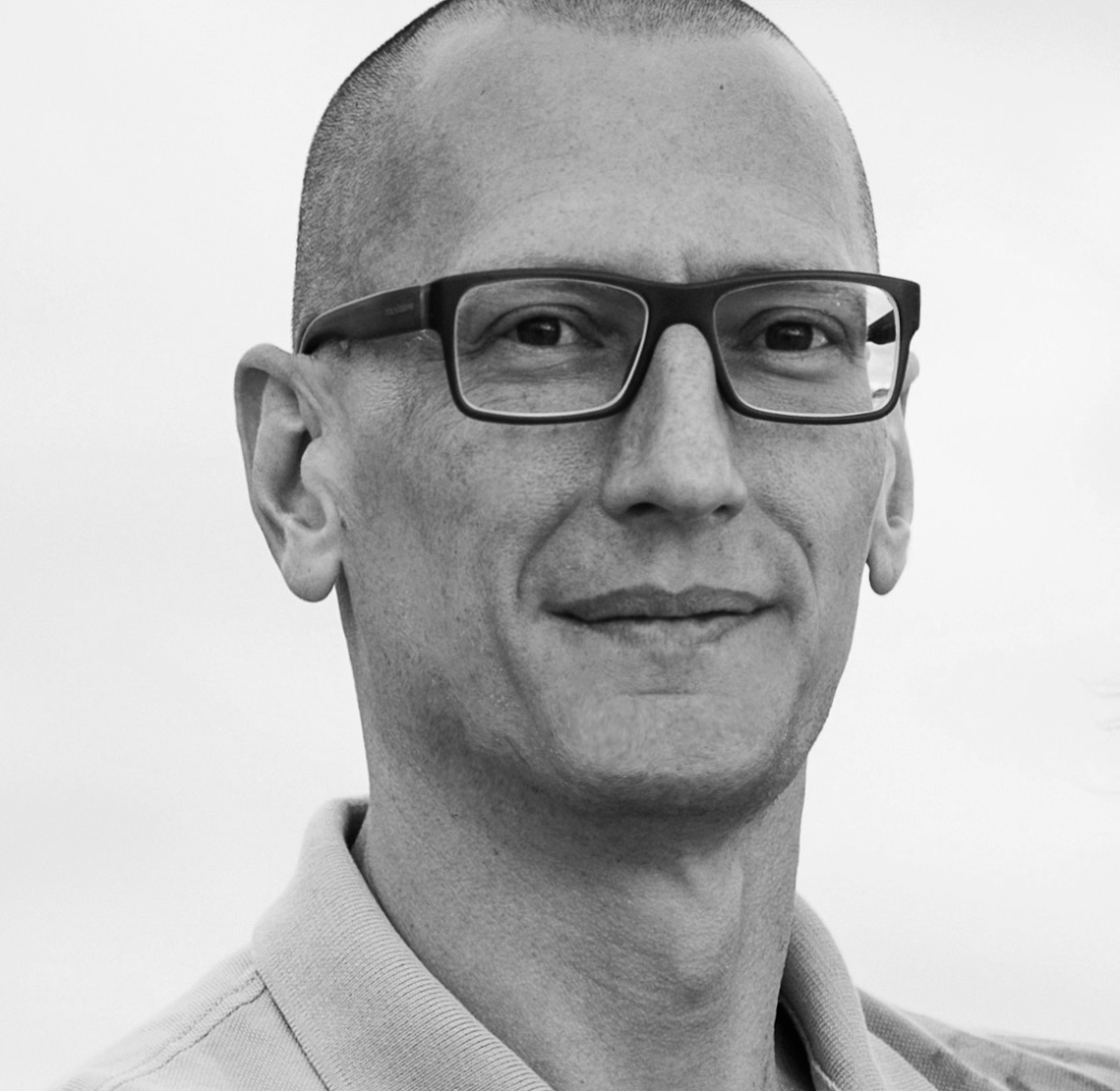 Steve Srotir
Level 1 Certified RS® Relationship Coach
Are you hungry for resilient and rewarding relationships? If so, I am here to help you get there, no matter where you're at right now.
I am here to facilitate you through a powerful process that transforms how you understand, create and achieve a powerful, fulfilling relationship vision and reality.
I am in your corner, to support and challenge you as you define and step into a greater sense of empowerment in the relational areas of your life. 
Because, becoming empowered in relationship inevitably ripples to all areas of your life because strong relational skills allow you to engage in life and carry yourself with a calm, firm steadiness that others can just feel.
Hi, I'm Steve, a Relationship Coach. In my lifetime I have propelled myself through a range of transformational growth and learning from becoming a Marine, to Creative Director, to Husband, to Father, to becoming a Divorced Single-Parent (for my two kiddos Cici and Elliot) and now, with great joy and appreciation, my calling to serve as a Relationship Coach.
I've seen me at my best. And, I've seen me at my worst. I have lived and learned through it all to hold myself with tremendous compassion as I learned to rebuild my life from the ashes of my "failures" to manifest a life fueled to create the very best relationships for myself and my clients.
I am currently working with individual clients who want more out of their relationships. 
I'm here for you, whether you're seeking transformational growth, feeling disconnected, wrestling with being under-valued, dealing with a lack of trust in yourself or partner or you're really invested in dialing in the subtle nuances that hold you back from loving as fully as you know is possible. 
I'm prepared to help you build a sturdy foundation to achieve your relationship vision from. Right now I'm wondering, how important are your relationships to you in this lifetime?
I want to share with you a little mantra that helps me consider what's really important to me. Every day I say to myself… "Today is the day I die, if not tomorrow." 
And, one day I know this will be true for me. So, when I consider this mantra, I continue to recognize how my relationships are truly at the center of me experiencing a fulfilling life.
If you are hungry and willing to dig in, to dive deep and to dial in this cornerstone piece of living the fulfilling life you deserve,—click the link below to schedule a commitment-free 30-minute consultation to find out how I can best serve you.
themethodofmodernlove.com
[email protected]

+773 807 3050

Schedule a FREE initial session with me