Believe It Or Not, You've Been Approaching This Problem From The Wrong Direction
You need help from a normal guy who used to be just like your man.
Stuck
Shut down
Emotionally Unavailable
Locked up
Resistant
Not on Board
Tapped out
Too tired
Checked out, etc.

I took Jayson's course a year ago and my relationship with my husband has changed dramatically! We are closer than ever emotionally, our sexual intimacy is stellar, and we have a strong spiritual bond. It took us 7 years to get here and this course was invaluable! Thank you Jayson Gaddis
What is "End The Struggle With Him In 30 Days"?
End Your Struggle With Him In 30 Days™ is a solution, a system, broken up into a 30-day course to get you out of the victim seat and into your "smart empowered woman" seat so you can finally have the love you long for with your man.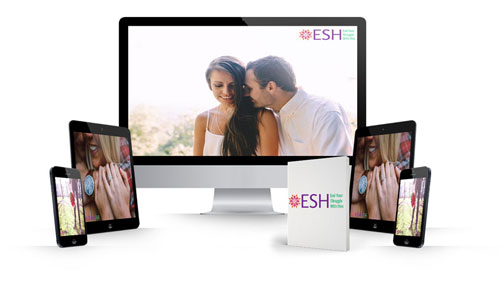 It's a straightforward approach to improving your relationship through unconventional tools that work. It's cheaper and far less time consuming than processing with your girl friends, individual therapy, or couples therapy which rarely work to create lasting change with this specific issue.
Once you enroll in this power course, you'll get access to a private course members area. Each week, you get a 45- 75 minute recorded coaching call, I walk you through exactly what to do to help your man, with simple, but very effective practices you can do between classes.
During the same module, you hear from women like you who have brought their intimate, raw, real questions about their unique situation and I answer them directly, with zero holding back.
You will get downloadable PDFs, MP3s, and other info to keep you on track week to week. You can listen to the classes whenever you like, doing dishes, on a walk or run, or whatever suits you and rewind as many times as you like.
All course materials are immediately given to you so you can pace yourself and skip around if you like.
As soon as you register, you'll be sent to a private members area where you will find each video class, course homework, PDF's and mp3's.
Classes are divided into a lecture section and a Q and A section tailored to your exact situation using the tools you're learning.

End the Struggle with Him goes beyond the standard "improve your relationship" fare. It's not about cosmetic fixes or slick tricks and techniques for achieving short-term results. It's a deep dive into a whole new way of being in relationship and it provides a much-needed roadmap for negotiating relationship in an empowered way. Jayson's style is clear and direct yet supportive, and it's obvious he walks his talk. As for the course material — he definitely under-promised and over-delivered. The course not only gave me a number of tools to create a solid, fulfilling relationship that honors my needs, but it also provided me with a foundation for improving my relationship with myself. This is one of those rare courses that shifts your perspective, provides lasting change, and offers much more than what you paid for.
Here's some of what we will cover over the 30 days during the course
The Powerful 180 "Clarity to Freedom" Process (And the 1 critical view you need to have in order to succeed in ANY relationship) Most women see a HUGE shift right after this first class.
You will also learn:
The most critical context needed to succeed during this 30 days, and to apply it immediately.
Where you struggled before and were met with resistance, you will instantly get a new, positive vibe in your marriage.
How to stop spinning your wheels, get to the real issue (on your side), and dissolve it (Clearing it will give you a huge exhale, big relief)
How to help your husband feel supported instead of judged or challenged, which leads to him no longer needing to defend himself
Basic requirements to get the most out of this course
3 keys to focus on during this 30 days
What the REAL issue is with you and your man
How to get to more clarity and freedom through a powerful process.
Male Psychology – Getting Inside His Head & Why He Is The Way He Is
You will also learn:
From a man who's been there. More details from Jayson's story and other men and why it matters here
About male psychology & male conditioning, why he's emotionally unavailable and the most effective way to reach him
3 hidden body language signs that tell you he will most likely never change
The 3 sentences he will say that will give you absolute confidence that he's in this and wants to go for it with you. And, how to distinguish between lip service and real-deal action
How to gain certainty whether or not you should keep working at it, or cut your loses, walk away and save yourself a whole bunch of time, money and energy
What the boy code and man code are and how it's playing out with your man
The 3 behaviors that indicate he will never change
Your man's biggest fear + The prime motivator for men
Who the only support is in his life is…and why this is a relationship buzz kill
How to Talk to Your Man Effectively & Why Things Are Not Working Between You Two (plus, how to communicate effectively so that your relationship grows and deepens over time). Not getting this method of communication will keep driving wedges between you and increase your fighting.
You will also learn:
How his values and yours are likely clashing, why that is, and how to deal with it quickly
About how you've abandoned your needs and getting clear on them is crucial to communicate effectively with him.
How to find your non negotiable pillars and why they are paramount to you ending the struggle with him.
How to identify your/your man's non-negotiable pillars
How to communicate with a intelligent new software that works with him consistently.
Personal examples from Jayson's life in how he and his wife organize their values, preferences, and priorities
Why Jayson won't heal his immune system…or what it will take to heal it…
The 5 keys to a successful relationship
They key reminder that makes or breaks our relationships
The main reason he doesn't want to join you…
How to create a more secure homebase in your relationship
Linking values, preferences and priorities with each other
You will also learn:
How his values and yours are likely clashing, why that is, and how to deal with it quickly
How to identify your/your man's non-negotiable pillars
The decision making strategy
The exact signs to know if it's time to stay and work, or leave
His empowerment scale. The telling signs he's in or already checked out
Your empowerment scale which helps you step in or out
In this class you will learn how the EHS Course has benefited the community of women who have chosen to take on the End Your Struggle journey. Through this interactive Q&A, you will hear immediate feedback from Jayson on a variety of questions posed by actual individuals participating in this course. You will hear how the tools and elements provided have effected these empowered women, and how beneficial it can be for you.
You will also learn:
The 3 Types of Shared Contexts for Relationship
The 12 Step Integration Plan
Why it's hard to do the hard thing sometimes
Other women's personal shares and examples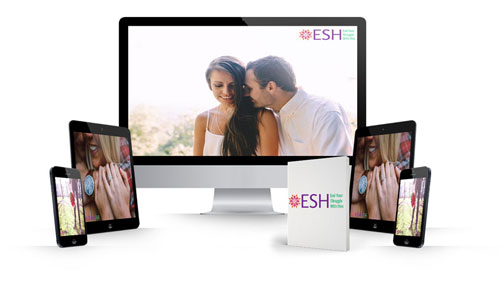 All of this for $197.00
USD

Want a payment plan instead? Click the button above to see your payment options.
Jump In Now And You Also Get

7 Awesome Bonuses Free

($1000+ Value)
Here's a closer look at each bonus resource you get access to as soon as you join the course.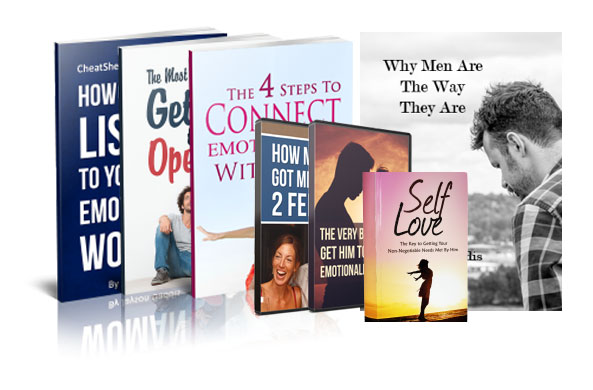 Bonus #1
An Extra 2.5 Hour Interview
An Extra 2.5 Hour Interview with women just like you asking Jayson hard questions about their shut down man, what to say, what not to say, do, etc. This recorded call is worth the course and more! The questions are raw, real, heart-wrenching, and inspiring as hell. I'm pretty sure you will get an answer to your situation just by listening to other women like you going through something very similar.
Bonus #2
A Private Community of Women
Are you trying to get help alone or with the same old support system with people that don't totally get what's going on? Then, jump into a sisterhood already done for you, that is full of amazing and inspiring women who truly get what's happening with you and your man. You will also: +Connect with like minded women who have overcome this exact issue +Connect with hundreds of women like you who are "in it" and determined to move past the frustrating dynamic with him. +Lean on other women who have been through this +Get accountability that will help you stay true to you and your needs +Get real answers to the relationship problems in front of you Most of us cannot do it alone. Join a wonderful tribe of women like you who are getting what they want with their man right now! The moment you purchase the course, you'll get access to this inspiring group of women who can and will help you.
Bonus #3
How My Wife Got Me To Put Two Feet In
A 2 hour recorded call with my wife, Ellen This call blew everyone out of the water. Ellen shared her side of the story, her experience, what it was that she did that got me to change. Here were just few responses from women after listening to this call:
Bonus #4
The Single Most Effective Tool To Get Him To Open Up And Talk About His Feelings
(Without Triggering His Defensiveness And Without You Tip-toeing Anymore) This Bonus Class Includes: + A 45-minute video class that gives you everything you need to get reconnected to him + A 45 downloadable MP3 audio class + A 30 page eBook outlining exactly what to do
Bonus #5
The 4 Simple Steps To Get Him To Connect Emotionally With You
In this Video Class and eBook You Will Learn: + 4 steps to get him to pay even more attention to you so the two of you can go deeper + 1 mistake you are probably still making + 10 of the most common male behaviors (and what's underneath them) of men who are emotionally guarded or distant. + You will learn about 10 do's and 10 don'ts when sharing with your man or getting him to connect with you + 7 Mistakes you make to try to get him to connect with you. + Why his "pulling away" behavior isn't about you." + A real case study of Trish and Jeff and how they turned it around. + PLUS: a bonus 2 hr class – The Very Best Way To Get Him To Connect
Bonus #6
Self Love: The Key to Getting Your Non-Negotiable Needs Met By Him
This Bonus Class Includes: + The biggest and most important non-negotiable need you have + What is Self-Love Anyway? + How To Attract Him To You- The Key To Increasing Your Self Worth And More!
Bonus #7
Why Men Are The Way They Are: Cracking The Man Code
In this eBook You Will Learn: + What does it mean to be a man in today's culture? + How to come back into connection from disconnection + A man's greatest fears and what stands in the way of a man's personal freedom + How to break free from the deep male social conditioning + What is the boy code and how you got "trained" to be a certain kind of man + The importance of rituals and rights of passage for today's growth-oriented man
Check Out The Facebook Testimonials
After ONLY 2 Weeks in the Course!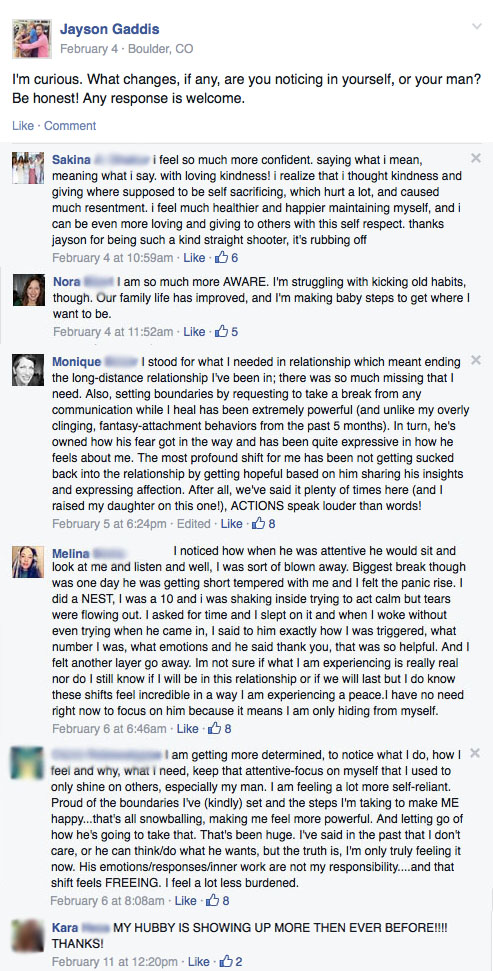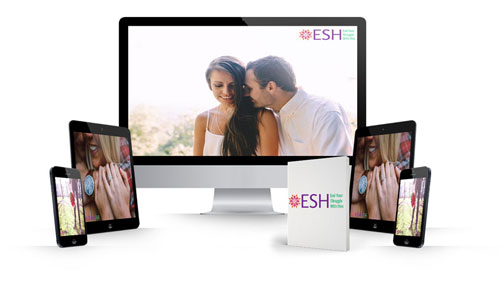 All of this for $197.00
USD

Want a payment plan instead? Click the button above to see your payment options.
100% Money-Back Guarantee
You can't go wrong with this incredible guarantee!
I'm so absolutely sure that this 30-day course will help your marriage, that I'm offering a risk free 30-day money back guarantee.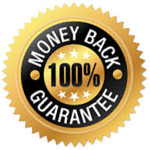 If for whatever reason this course does not satisfy you in any way, simply send us an email within 30 days from your purchase and we'll refund you on one condition. Read "Refund Policy" below.
You have nothing to lose!