Get Effective Help From A Certified Relationship School® Coach
Free Coaching with these Coaches through March 31!
If you want to hire someone to guide you through your current or past relationship challenges in a way that will support you, but also challenge you, then you're in the right place. Relationship Coaching is for singles, partnered individuals, and couples.
Our coaches are trained by Jayson Gaddis who has over 16 years of experience working with the best relationship teachers and methods. Our relationship coaching is built off Interpersonal Intelligence, and is a unique approach that will get you results, fast.
Our coaches job is to help you get the kind of relationship you want by examining everything that stands in your way. They will help you identify your non-negotiable needs, clarify your desires, and be true to your values and integrity. Most coaching is simply limited in scope and doesn't deal with the complexities of human relationships. Our coaches have taken a prerequisite course "The Deep Psychology of Intimate Relationships", a 9-month deep dive into how intimate relationship really work. It is the ONLY relationship course in the world that addresses every area of a long-term partnership from adult attachment to conflict. 
Our coaches understand interpersonal neurobiology, results-based coaching, and the origins of your complex past and how it can undermine your present reality and partnership. These folks facilitate depth and transformation in a "here and now", heart-centered way that will leave you feeling inspired to face your challenges and share your heart with that special someone. So, if you choose to hire one of our certified relationship coaches, your life is about to change for the better.  
NOTE: This is NOT psychotherapy or counseling. Our relationship coaching is results-based coaching based on the map of Interpersonal Intelligence. 
Level 3 Relationship School® Coaches
1000+ hours of coaching; advanced training with individuals and couples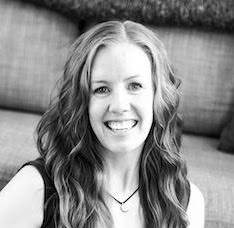 Julie Gillaspie
Level 3 Certified RS® Relationship Coach / Assistant Course Leader - RC1
Do you want a strong and fulfilling relationship? I facilitate powerful relationship creation and transformation. I help you get empowered to create a relationship that is a source of energy, strength and renewal that ultimately infuses the other areas of your life.
Hi, I'm Julie. I'm a Relationship Empowerment Specialist – an emotional translator, teacher and coach, with nearly 20 years of experience in these various capacities. I am also a lifelong entrepreneur. I get joy from creating and manifesting visions in my life…and I help you do the same thing in your relationship and love life.
In addition to coaching, I am also a mother, a partner, a salsa dancer, a sometimes yogi, a friend, and an all-around beautifully-flawed, quirky, fun human. 
My education includes a degree in Psychology and training in several specific coaching and therapeutic styles, including Gestalt, Buddhist-centered, NVC, IFS, PACT, & CBT. I am Level 1 Reiki certified. I also have extensive experience as a culture creator, a change maker, and a competitive athletic coach to youth of all ages. 
My clients range from singles who want a sustainable long term relationship to individuals who feel disconnected from their partners to couples who are dealing with conflict, frustration, or lack of trust. I help each person and couple I coach to lay a solid foundation within themselves upon which they can build their ultimate relationship vision. 
So ask yourself right now if you truly feel relaxed, empowered and fulfilled in your relationship? If you are not a resounding YES — if you are tired of feeling stressed out or undervalued in your relationship — it's time to do something about it.
Transform your relationship from a source of stress into a source of strength. Because, let's face it, having deep and meaningful relationships is the most essential key to living a long and fulfilling life (re: 75 year Harvard Study).
Don't wait until you are looking back, wishing you lived and loved more fully…
Let's Connect.
www.juliegillaspie.com

[email protected]
+720 432 9172