Think accepting a boring, one-dimensional sex life is just part of being in a long-term relationship? Wrong! Some couples are escaping traditional perceptions around intimacy and keeping their love lives on fire.
Jamie Wheal and Julie Webster's 28-year relationship is anything but boring. Jamie is an author and successful advisor specializing in the neuroscience and application of Flow states. Together with Julie, they lead the Flow Genome Project that teaches couples how to, amongst other things, reset their nervous system by changing their sex life into a sexual practice.
Who knows? This episode just might tweak your perceptions about relationship and sex in a way that changes your love life forever.
Here are a few of the highlights:

SHOWNOTES
How Jamie and Julie's "Summer Connection Schedule" Works [7:00]

Appreciating Life is in Chapters [16:00]

What Burning Man Taught Jamie About Freedom [22:00]

Explained: Polyamory and Hyrogamy [30:00]

What is a Sexual Practice and Why You Should Have One? [44:00]
Advice From Jamie and Julie [51:00]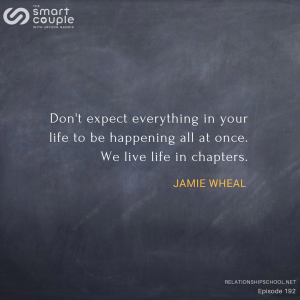 HELPFUL LINKS
GUEST BIO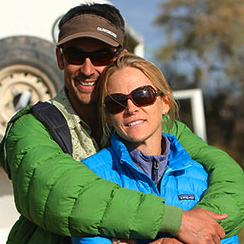 Jamie Wheal and Julie Webster have been together since they were in college and have spent a quarter of a century growing up together. They have two teenage children. Jamie is an expert on peak performance and leadership, specializing in the neuroscience and application of Flow states. He has advised everyone from the U.S. Naval War College and Special Operations Command, the athletes of RedBull, and the owners of NFL, NBA, MLB and Premier League teams, to the executives of Google, Deloitte Cisco and Young Presidents' Organization. He studied historical anthropology under MacArthur Fellow Patricia Nelson Limerick, specializing in utopian social movements and his work has appeared in anthologies and peer-reviewed academic journals.