FOR SMART, SUCCESSFUL WOMEN WHO KNOW HE CAN STEP UP…
The 4 Simple Steps


To Get Him To Connect With You
Without Coming Across As Naggy, Whiney, Or Too Demanding!
It's time to take the next step and help your guy understand you and your feelings so you both can feel more connected! It's time to honor your need for an emotional connection and not waver from that beautiful desire of yours.
Attention
4 steps to get him to pay even more attention to you so the two of you can go deeper
Mistake
1 mistake you are probably still making, and 7 mistakes you make to try to get him to connect with you.
Behavior
10 of the most common male behaviors (and what's underneath them) of men who are emotionally guarded or distant.
Do's & Don'ts
You will learn about 10 do's and 10 don'ts when sharing with your man or getting him to connect with you
Reasons
Why his "pulling away" behavior isn't about you."
Case Study
A real case study of Trish and Jeff and how they turned it around
Your Guide For This Class
Jayson Gaddis
Jayson Gaddis used to be a very emotionally unavailable man. Like any normal person, he had to learn how to open up and feel connected. And, the women he dated missed the mark. That is, until he met his wife, who had a unique way of challenging him to connect in a stronger way. He's going to save you time with these 4 very effective steps.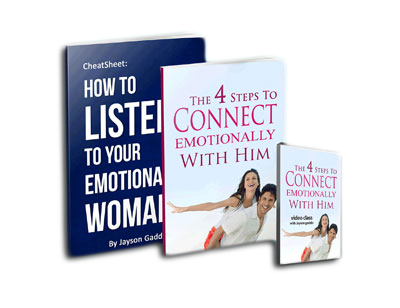 ✓

1 Hour Video Class
✓

60 Min MP3 Recording
✓

4 Step Guide For Yourself
✓

4 Step Guide For Your Man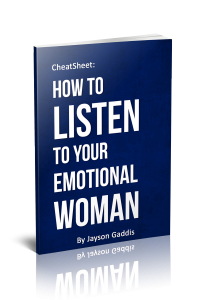 Bonus #1
2 Cheat Sheets For Your Man On How To Listen To You In A Way That Has You Relax, Soften & Open To Him
A guide on what NOT to do when listening to you
1 mistake you are probably still making
A step by step cheat sheet on how to get you, and validate you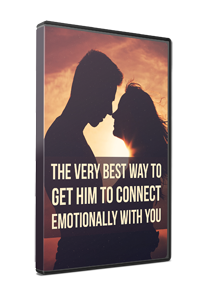 Bonus #2
The Very Best Way To Connect Emotionally With Him
A jam packed 60 min web class followed by recorded Q and A from women just like you about how to get your guy to really connect from the heart. This is training for you (and him).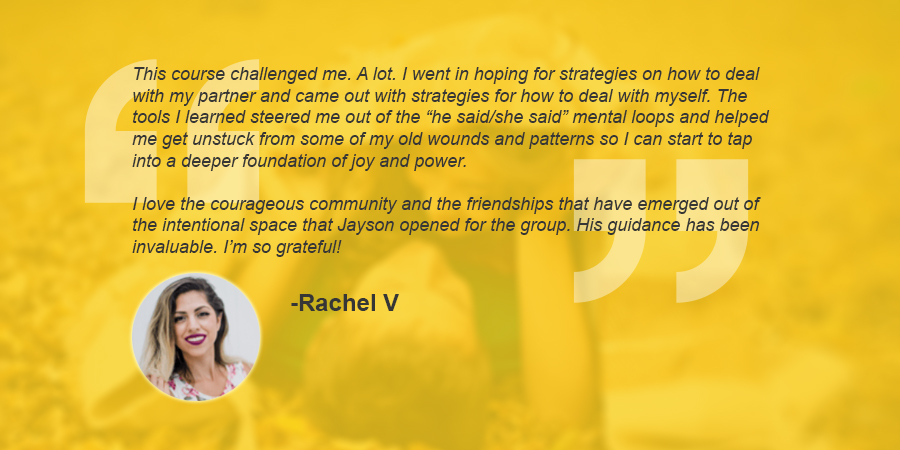 Real Results from Real Students
Check out these testimonials from some previous students of Jayson's courses.
"I just wanted to truly thank you Jayson for being my life raft. You continue to guide me as I discover who I am and learn what I want and do not want in relationships as I move forward. I truly believe that I could never have gotten to this place without you"
"This 4 Steps video feels so helpful! Direct and to the point, they address some things I've been doing, like "Can we talk?" That's never ended well. ? ESPECIALLY the list of Do's and Don't at the end of the e-book. It's like rocket science turned into plain English."
"I don't know what the future holds but just in the last 4 days my relationship has improved with my husband in a way that it hasn't for many years and I am feeling more empowered knowing there is a way for me to get what I want out of my relationships and give just as much without losing myself or my integrity."
"Jayson's program really worked well for me. It gave me and my partner a second chance. I'm really happy I took the 4 steps. Thank you so much Jayson!"
Get These 4 Simple Steps Now For A Limited Time For Only $57!
Now $49!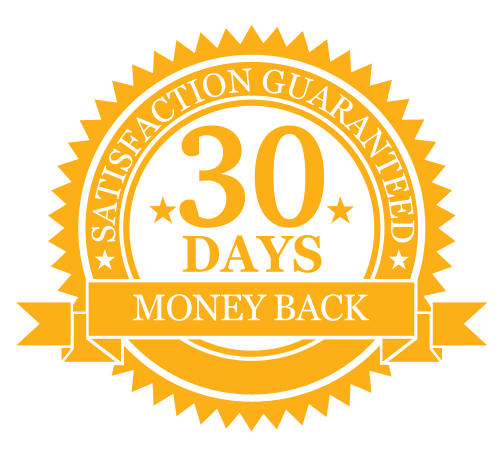 I'm so absolutely sure that this product will help your partnership, that I'm offering a risk free 30-day money back guarantee.
If for whatever reason this course does not satisfy you in any way, simply send us an email within 30 days from your purchase and we'll refund you.
Read "Refund Policy" below. I know for certain you have never tried anything like this. You have nothing to lose!
Remember, I WAS a very shut down guy.
I know your man well.
And, even though I started to work on myself, my wife still had to "get through to me" in order to be understood around her feelings.
Learn what she did and what I did inside, that had both of us feeling more connected!
See you in there,
Jayson