Couples Coach Training
Become a Certified Couples Coach
Learn how to skillfully help couples work through conflict, maintain authenticity, and deepen their connection (while developing your own relationship capacities along the way).
Hello Coaches,
Since 2017 we've been training coaches in how to work with couples. Over the years, the collaboration between us has led to more clarity and effectiveness in how to best help couples through coaching, and how to train coaches to do the same.

This coaching training includes important elements from the fields of interpersonal neurobiology, neuroscience, attachment science, behavioral science, and also draws from experiential models (somatic and gestalt oriented therapies) of working with couples that creates a powerful method for coaching couples.  
We created this training from our more than 40 years combined experience working with individuals, couples, groups, and families. We also live what we teach in our own marriage and family, every day. 
We want to invite you into a truly transformational experience by learning with us for 9 months. This training will be confronting in some ways to what you thought you knew about partnership, as well as inspiring and empowering as you gradually experience more strength and security in your own life. 
Thus, the purpose of this training can be seen as two fold:
1- It will shape you personally from the inside out. 
2- It will help you gain the confidence to coach couples to move from insecurity and challenge to security and strength. 
Jayson brings his experience working with couples and families since 2003. He has worked in both residential inpatient and outpatient treatment centers, mental health centers, emergency psychiatric services, and private practice with adolescents, parents, individuals, families, and groups.  He has been trained and certified in gestalt therapy, EMDR, and sensorimotor psychotherapy.  He has also trained extensively in human behavior with Dr. John Demartini.  Jayson was a licensed psychotherapist for many years prior to becoming a coach, founding the Relationship School, and writing a comprehensive book on interpersonal conflict. 
Ellen brings a tremendous amount of experience to our training as well.  She has worked in the field of counseling with individuals, adolescents, and families since 1995. She became a psychotherapist in 2003, has done post graduate training in gestalt therapy, has been trained in sensorimotor psychotherapy for trauma, and EMDR, and has worked in the entire range of therapeutic settings from residential treatment to private practice.  Most recently, Ellen has trained intensively with Dr. Stan Tatkin since 2014.  She has completed his three levels of training in PACT, the Psychobiological Approach to Couple Therapy. As of 2022, she is now a certified PACT therapist, of which there are only a handful in the world currently.  She maintains two private practices, in psychotherapy and coaching, where she works primarily with couples.
Working with couples as a coach is very dynamic and compelling, as well as difficult and complex.  It requires a level of presence and skill that is not easy to learn, yet we intend to support and educate you in a way that makes this kind of growth and development possible.
If you choose to participate in this training, you will also have the option of becoming certified in Present Centered Couples Coaching ™ which has been developed and practiced by us over many years. But possibly even more importantly, you will grow as a person, having a stronger template for developing strong and secure partnerships (and parenting) in your own life.
This is a special training program, and we hope you will experience it with us.
Ellen and Jayson
Some of what you'll learn in this training: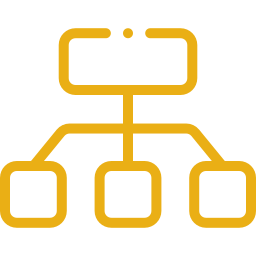 How to give couples a new framework and foundation for their relationship that will provide them long-term success through any challenges.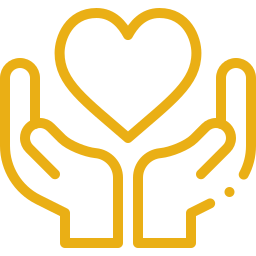 How to help couples understand what their biggest relationship blocks are and how to effectively address them.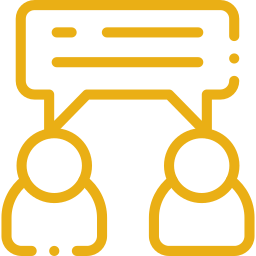 How to help couples upgrade to more effective communication skills through enhanced interpersonal intelligence (better listening techniques, attuned communication skills, and emotional intelligence).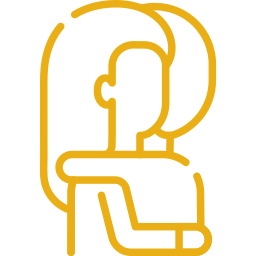 How to help couples embrace, work through, and repair conflict as a path to relationship depth and fulfillment.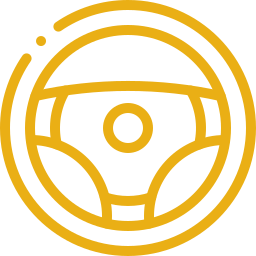 How to help couples navigate the most difficult and stressful conversations (money, sex, lifestyle, parenting).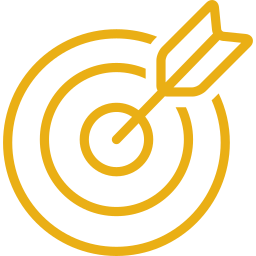 How to help a couple clarify the purpose of their relationship and what shared agreements will help them reach their goals.
We will provide you the training and support to help you become the most effective, dynamic and resilient couples coach you can be.
The six elements to keep in mind when working with couples:
Achieve a shared reality about the couples' core issue(s)

Identify goals with the couple to work toward

Practice and utilize the concept of standing for three

Improve communication throughout the conflict-repair cycle

Establish and clarify their purpose and agreements

Ongoing coach development
These six elements are areas of focus to orient the couple's coach. These elements will provide you with an excellent framework for working with couples–a framework that also can be built out to accommodate each couple's unique situation and reasons for coming to coaching.
To participate in this advanced level certification, you must be committed to developing your capacity to hold more complexity and develop a new skill set at the same time.  
While this training will build off RCT (level 1 training) and other training you've done, you will be challenged beyond your current competencies and you might feel like a beginner again as you start to work with couples. However, you will indeed graduate with a whole new level of confidence in the coaching seat. 
We want students in this program who are interested in learning the much more difficult skill of working with a couple. 
Note: You will be evaluated throughout the course and must demonstrate core competencies by course end. You are not guaranteed certification.
Be a certified TRS Level 1 Relationship Coach (no interview necessary).
Be a current RCT student (no interview necessary).
Be a certified coach, therapist, counselor, or social worker with a strong desire to work with couples virtually and become a couples coach (you will need to apply and be interviewed). 
Ready to learn the most effective approach to support couples?
Training Start Date: Wednesday, March 1, 2023. 
*We will meet 2x per month on Wednesdays from 10:30am-12:00pm MT. The first three classes will be 2 hours long, from 10:30am – 12:30pm MT, all classes thereafter will be 1.5 hours.
Duration: 1-year certification program 
Tuition: $747/month for 18 months or a one-time payment of $12,505.00
Self- study: Each week, you will be asked to review videos of Jayson and Ellen coaching couples. This is an excellent way to learn outside of class. In addition there will be shorter teaching videos between classes around concepts and methods used to help couples.
16 practice sessions between classes: These are 30-60 minutes of practice between classes – this is a 3-way call with your coaching peers. 15 mins each to practice coaching a role play couple. 
Coaching Clients-During the program, you will need to work with at least one couple for a minimum of 6 sessions. TRS will provide you with that couple. If you want to work with more couples or lose a client, we'll help you find another pair.
Participation- Must attend all classes & complete all practice sessions between classes.
Graduation: Graduation will happen virtually near the end of the course in 2023. You will receive a Level 1 Couples Coaching Certificate.
BONUS: Ellen offers scheduled Office Hours where you can chat one-on-one and ask your immediate questions about your couples.
Couples Coach Training Schedule:
We will meet 2x per month on Wednesdays from 10:30am-12:00pm MT.
The first three classes will be 2 hours long, from 10:30am – 12:30pm MST; all classes thereafter will be 1.5 hours.
Classes will be led by Ellen & Jayson.
Semester 1 – Virtual Classes 2023
March 1 (2 hrs)

March 15 (2 hrs)

April 12 (2 hrs)   

April 26

May 10

May 24

June 7

June 21
Semester 2 – Virtual Classes 2023
July 12

July 19

August 2

August 16 

August 30

September 13

September 27

October 11

October 25

November 8

November 22
Ready to learn the most effective approach to support couples?
(We have 25 spots available and offer this training every other year)
Couples Coach Training Course Instructors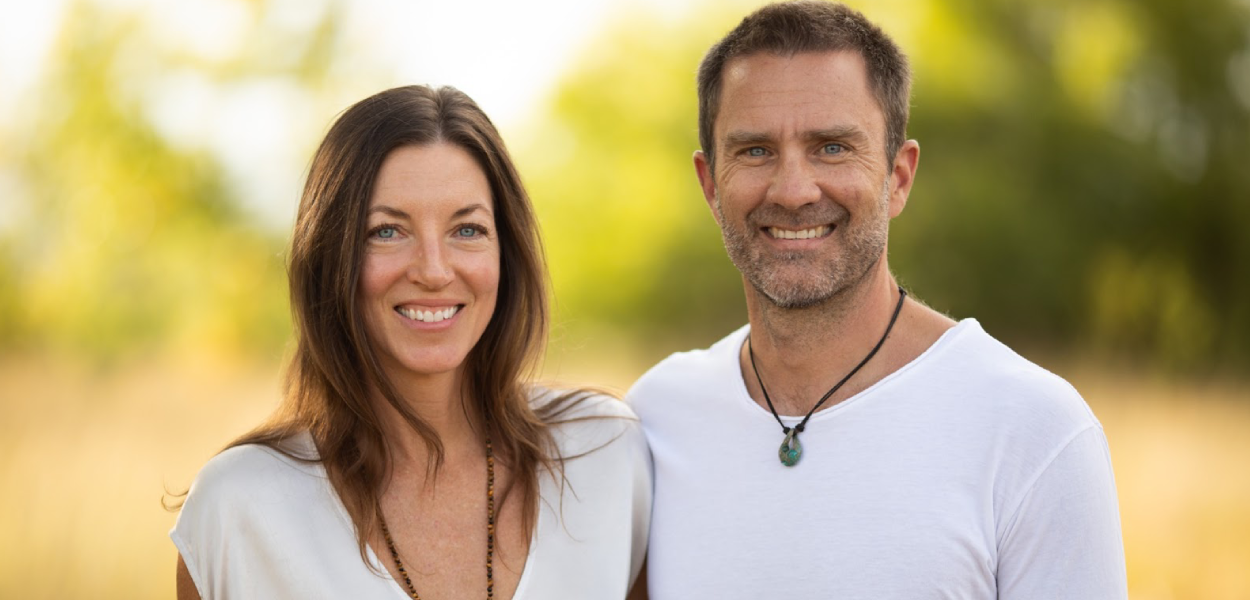 About Ellen Boeder
Ellen Boeder, MA, LPC is a psychotherapist and coach for couples in Boulder, Colorado, and a lead teacher at the Relationship School. She has been interested in how relationships actually work for as long as she can remember. Studying with innovative researchers and cutting edge practitioners in the field of psychology, relationships, and also yoga, for over 20 years has helped her integrate her approach to working with people in a sensitive, straightforward, deeply informed and embodied way. The most high level training she does is usually at home with her husband and two young children, as she finds her way through the real, raw, and beautiful experience of being deeply intertwined with others. Ellen is also a faculty member for The Relationship School®, is a long time yoga practitioner, and writes a blog that incorporates her studies in psychology with her life experience as a mother, called Rearranged by Motherhood.  www.ellenboeder.com
About Jayson Gaddis
Jayson Gaddis is an artist, author, podcaster, speaker, executive coach, CEO, founder, human behavior specialist and relationship expert. He is the creator of Interpersonal Intelligence® and Present Centered Relationship Coaching® and has trained over 200 coaches in 11 countries. His book Getting to Zero: How to work Through Conflict In Your High Stakes Relationships was voted Editors Choice, Best non-fiction, and Best Leadership and Business book in 2021 on Amazon. He's been married to his amazing wife since 2007 and has two beautiful kids. They live in Boulder, Colorado. When he doesn't live and breathe this relationship stuff with his family, he pretty much gets his ass handed to him.
What some of our graduates have to say…..
"I got my first couple to coach yesterday outside of being affiliated with the school and it went so well. They both were blown away by how my approach was and where they got to go. They have seen couples therapists, coaches and counselors for many years before and said that what I did in an hour and a half was far superior than anything else they had ever experienced. So I would love to just be seen in that and also give my appreciation to Jayson and Ellen for putting such a kick-ass program together that's down to earth and effective and wanted to let everybody know that the world needs what we got, so get out there and show your gifts to the people in need."
"The couples course really gave me something unique that is hard to find elsewhere. I have trained in other couples' training courses but learning how to have couples talk to each other and face each other and work with that space between them in the way that this course taught is something very unique. I thought it was an amazing way to learn how to do couples work, I am so grateful that I had the opportunity to learn from Jayson and Ellen in this way and it made me so passionate about continuing to work with couples!"
"I got a glimpse into what a framework for successful coupledom could be. I saw and experienced from the outside both the dysfunction of relationships, and the power of presence to bring people together. I got to really practice boundaries and staying in my lane when one partner would try and triangulate. I got to see the discouragement on a partner's face when things weren't going well. I rewrote my story about islands and that they are incapable of communication. I instead saw how my anxious wave style prevented me from allowing them space to be themselves, all by the modeling of clients similar to me in their reactions. I gained a view from the outside of what goes wrong on both sides and how, and how to reconnect, and I hope that will help guide me in my next partnership."
"Collaboration and communicating, and that whole piece of standing for three. It's really huge.I like the challenge of helping people understand that concept to really get it and move into that"
"Between the teachings and then being immersed, you know, every two weeks in this course with you all. Plus my couple who just always lead with curiosity and respect, they just needed help in their communication. I learned so much about being a better partner. And yeah, I learned from them too, which was super sweet that they had a lot of that secure attachment coming through. So they were teaching me while I was supporting them."
"Even in my own relationship, I just feel like there's so much that I'm still integrating over the past three years. And it's easy for me to, I don't know, like right now, I don't feel like I have a totally coherent narrative. And so I feel like I can relax into that and accept that. I'm gonna stick with this work, because I think it's really working for me, I think just the simplicity of bringing a little more presence into my relationship, and then seeing the impact and the couples that I'm working with, and they just spend a little bit more time looking at each other. Just that simple act of showing up, I think, has a big impact."
"Doing RCT and then coming into CCT at the same time was pretty intense, but I'm glad that I stuck with it and it's really helped me grow and I really have a lot to learn and I enjoyed this course and love working with couples too. I appreciate you guys' support in that."
Frequently Asked Questions
How will you be supported after you receive your couples certification?
Some coaches will work with couples for a long time, and this will be their primary focus. Coaches are welcome to move toward becoming level 2 or level 3 couples coach and test when they have 400 or 1000 hours of couples work. 
In addition, you will need some of your CCEs (to maintain certification) to be with couples. More on that here.
How much time will I need to invest in this course to be successful?
Approximately 4 hours per week on average
How long does it take to complete the course?
It is a 9-month course curriculum
Does Elllen offer regular group supervision for coaches?
Yes. Ellen also offers regular group supervision for coaches, and is available for individual supervision as well.
Can I pay my tuition monthly or do I have to pay in full?
Yes, you can pay your tuition in monthly instalments or in full, which is $941 cheaper.Upon acceptance all students pay a $997 deposit, and then can choose to pay monthly ($747 for 18 months), or the off the balance ($12,505)
Office Hours with Ellen
Every other Wednesday between classes – 10:30am – 11am MT
Semester 1 – Virtual Classes 2023
February 22

March 8

March 22

April 5

April 19

May 3

May 17

May 31

June 14

June 28
Semester 2 – Virtual Classes 2023
July 12 

July 26 

August 9

August 23

September 6

September 20

October 4

October 18

November 1
Refund Policy 
100% money back guarantee
.
If you complete the entire course you purchased including completing every class, every homework assignment, and you do all practice calls, and still don't feel that we've delivered on our promise, we will happily refund 100% of your money. This means you must apply this course education to your life and your relationships. We know that if you do, you'll get results. But If you do the work and still don't get value, then we don't deserve your money and we'll cheerfully refund you 100% of your tuition. We do this because we're looking for serious and committed students only. We take the learning environment seriously and maintain a very high standard of truth, integrity, encouragement, and inspired, action-oriented learning.