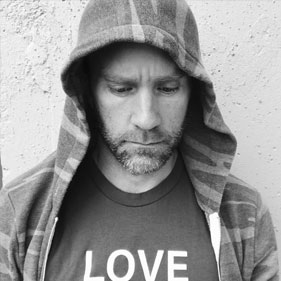 Jayson Gaddis
Lead Faculty
Jayson Gaddis, relationship student & teacher and host of the Smart Couple Podcast, is on a mission to teach people the one class they didn't get in school – "How to do Romantic Relationships." That's why he founded The Relationship School®. He was emotionally constipated for years before relationship failure forced him to turn his life over to learning about relationships.
Now, he's been married to his amazing wife since 2007 (after some brutal break ups) and has two beautiful kids. When he doesn't live and breathe this stuff with his family, he pretty much gets his ass handed to him.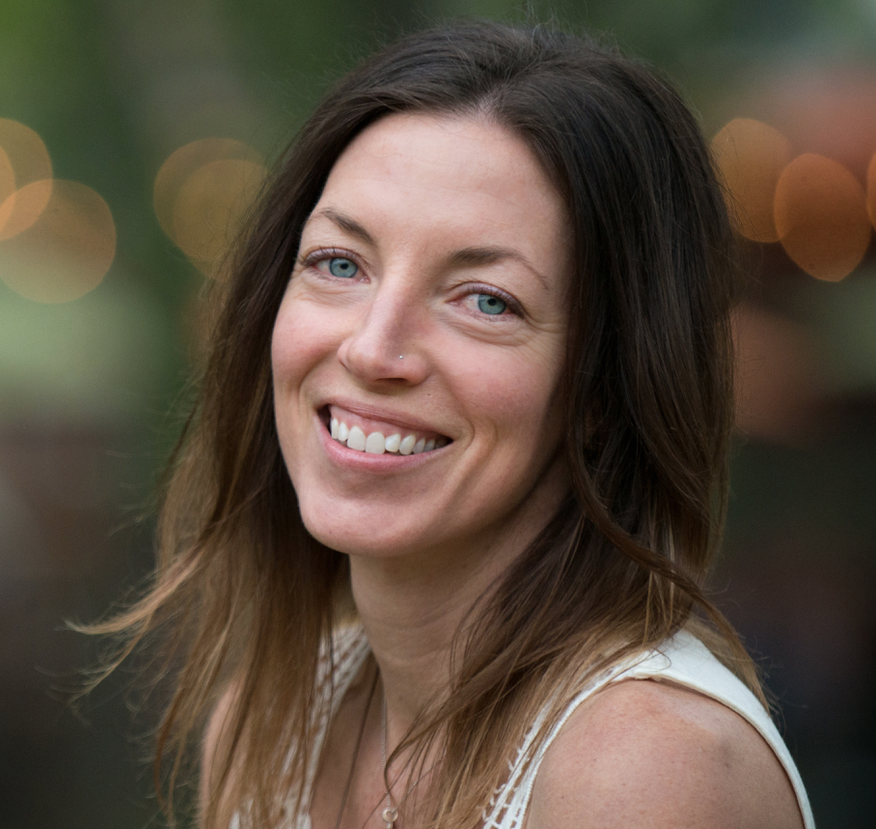 Ellen Boeder
Lead Faculty
Ellen Boeder, MA, LPC, is a psychotherapist living in Boulder, CO, with her husband and two kids. She is a Level 3 Candidate in the PACT model of working with couples. She is an ongoing student in neurobiology, attachment, physiological psychology, relationship, and yoga. She also is a fan of putting the books down and heading outside to play in nature with her family.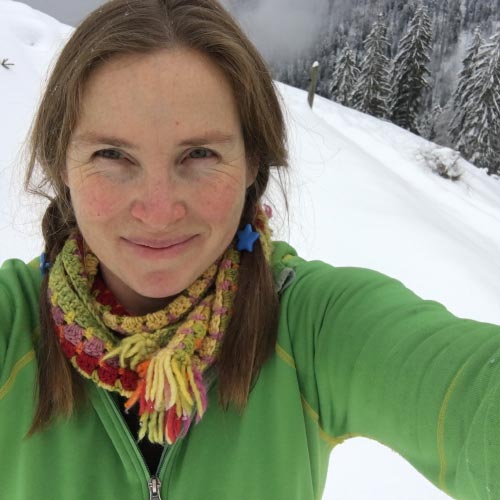 Dr. Dagmar (Daxe) Schröter
RS® Educational Leadership Team / Assistant Course Leader - DPIR
Imagine what you could do if your primary relationships were a safe harbor and a launching pad? What would you do with this precious life? Whatever it is, I am certain it would amaze me!
My passion is to help you find love's gifts of meaning and fulfillment. I am here to help you, whether you are growing old with your partner, deciding to go your separate ways, or committing to your life fully, whatever your relationship status is.
I am a founding member, educator and Senior Coach at The Relationship School. I work with individuals and couples from all over the world in English or German.
Years ago my husband of nearly 15 years (together for 18) and I found Jayson's work in time to revive our dying marriage. My eyes were opened to how much energy it took me to hang on to a feeble connection. Vitality and creativity came flooding back when we got better. With it came gratitude. Today we live in the Zürich Highlands, Switzerland, in a 302-year-old farmhouse with our two kids (born in Cambridge, MA, and in Vienna, Austria) and two cats.
I used to be an environmental scientist. During that time I studied relationships between a bigger diversity of species (including bacteria, testate amoebae and mites)… My passion for the environment had me learn about conflicts of interest, values, and our quest for meaning. Slowly, more and more people found their way into my ecosystems! I worked at various institutions, such as Harvard University and ETH Zürich, before choosing to be self-employed.
Besides my PhD in Environmental Science and Modeling I have training in group facilitation, conflict moderation, public speaking, NIA dance, and literary writing. I have lived in many cultures. I love family time, the outdoors, yoga, archery, dance, music and crafting.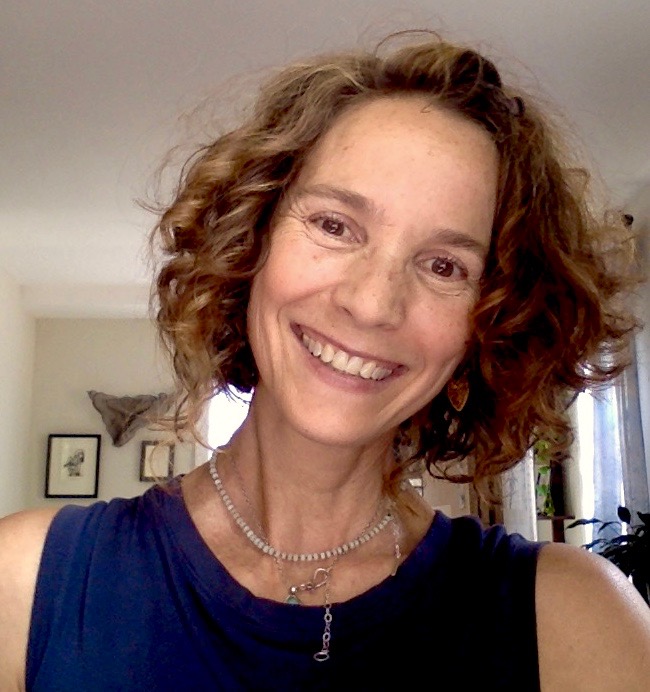 Jennifer Morrison
Director of Student Development / RS® Educational Leadership Team / Assistant Course Leader - DPIR, RC1
Jennifer loves to learn. And relationships provide her one of the richest contexts for learning – about the relationship, about herself and another, about communication, conflict, individual needs and wants, about being human, and ultimately, about what love really is.
Jennifer has been working with Jayson Gaddis since 2014; and is a founding member, Educational Leadership Team member, Assistant Course Lead for DPIR and RC1, Senior Coach, and Certified Level 2 Coach at The Relationship School®.
In Jennifer's learning journey, her body has been a long-time, trusted, and deep teacher – primarily through dance and Ashtanga yoga, which she has been teaching since 2000. These practices show her every day how discipline and commitment yield a certain steadiness and build a foundation for growth and learning to be embodied. Jennifer believes that anyone willing to do the work can reap the rewards.
Part of why connection and presence matter to Jennifer so much is due to a lack of both in her past. While this has been a source of hurt and resentment, it has also evolved into a resource of inspiration, like seeds planted long ago from which numerous unknown and unexpected flowers have emerged. This kind of reframe and reorientation is the fuel that kindles the flame that burns bright within her – the light she wants to share!
You can find Jennifer at TWO TREES. Relationship Coaching, continuing to study and work with Jayson, and supporting the mission to educate people of all ages about relationships and love. She currently lives in beautiful Boulder, CO.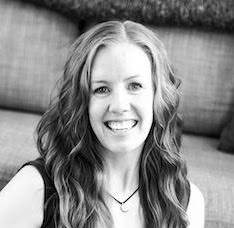 Julie Gillaspie
RS® Educational Leadership Team / Assistant Course Leader - RC1
As a student and a seeker on this path of life, Julie learns and grows every day. One of the biggest things she has learned is that when she steps more into connection, she steps more into herself and her own power… and that feels really good!
Prior to launching her own coaching practice, Julie worked for 15 years as a small business owner and an athletic coach & mentor to athletes of all ages. Julie also has experience in conflict moderation and group facilitation. Her formal education includes a BA in Psychology, and she is currently a Certified Level 2 Coach at The Relationship School®
In addition to coaching, Julie is also a mother, a salsa dance instructor, a writer, a sometimes yogi, a friend, a rebel, a fine wine lover, and an all around beautifully-flawed, quirky, fun human.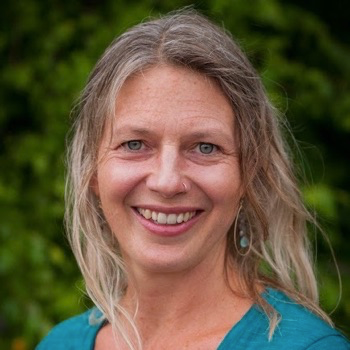 Denise Semanchin
RS® Educational Leadership Team / High School Facilitator
If anyone would have told Denise 10 years ago that today she'd be on a path towards teaching others how to have fulfilling long-term relationships she probably would've laughed. Back then, Denise was in the throes of postpartum depression, identity collapse, and the only way she knew to keep her head above water was to live in a fairly constant state of anger and resentment.
After a decade of personal growth and some serious looking in the mirror, today Denise lives within a marriage committed to authenticity, loving connection, spirit, and a willingness to look at her part. Cultivating meaningful, loving relationships is Denise's highest priority and she is inspired to her core to help others do the same.
Denise is a founding member and Level 1 Coach at The Relationship School®, currently continuing her Level 2 training. She has been married for 13 years and has 2 children (ages 11 and 8). Denise's roots are in the field of education as a naturalist, bird trainer, peace corps volunteer, and recent founder of a Montessori charter school. She lives in the driftless region of Wisconsin where she loves to knit, build gigantic puppets, and explore the outdoors.