Get Effective Help From A Certified Relationship School® Coach
If you want to hire someone to guide you through your current or past relationship challenges in a way that will support you, but also challenge you, then you're in the right place. Relationship Coaching is for singles, partnered individuals, and couples.
Our coaches are trained by Jayson Gaddis who has over 16 years of experience working with the best relationship teachers and methods. Our relationship coaching is built off Interpersonal Intelligence, and is a unique approach that will get you results, fast.
Our coaches job is to help you get the kind of relationship you want by examining everything that stands in your way. They will help you identify your non-negotiable needs, clarify your desires, and be true to your values and integrity. Most coaching is simply limited in scope and doesn't deal with the complexities of human relationships. Our coaches have taken a prerequisite course "The Deep Psychology of Intimate Relationships", a 9-month deep dive into how intimate relationship really work. It is the ONLY relationship course in the world that addresses every area of a long-term partnership from adult attachment to conflict. 
Our coaches understand interpersonal neurobiology, results-based coaching, and the origins of your complex past and how it can undermine your present reality and partnership. These folks facilitate depth and transformation in a "here and now", heart-centered way that will leave you feeling inspired to face your challenges and share your heart with that special someone. So, if you choose to hire one of our certified relationship coaches, your life is about to change for the better.  
NOTE: This is NOT psychotherapy or counseling. Our relationship coaching is results-based coaching based on the map of Interpersonal Intelligence. 
Level 3 Relationship School® Coaches
1000+ hours of coaching; advanced training with individuals and couples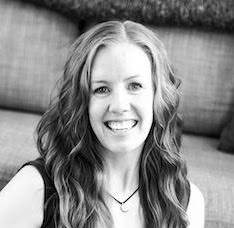 Julie Gillaspie
Senior Coach / Level 3 Certified RS® Relationship Coach / RS® Educational Leadership Team / Assistant Course Leader - RC1
Do you want a strong and fulfilling relationship? I facilitate powerful relationship creation and transformation. I help you get empowered to create a relationship that is a source of energy, strength and renewal that ultimately infuses the other areas of your life.
Hi, I'm Julie. I'm a Relationship Empowerment Specialist – an emotional translator, teacher and coach, with nearly 20 years of experience in these various capacities. I am also a lifelong entrepreneur. I get joy from creating and manifesting visions in my life…and I help you do the same thing in your relationship and love life.
In addition to coaching, I am also a mother, a partner, a salsa dancer, a sometimes yogi, a friend, and an all-around beautifully-flawed, quirky, fun human. 
My education includes a degree in Psychology and training in several specific coaching and therapeutic styles, including Gestalt, Buddhist-centered, NVC, IFS, PACT, & CBT. I am Level 1 Reiki certified. I also have extensive experience as a culture creator, a change maker, and a competitive athletic coach to youth of all ages. 
My clients range from singles who want a sustainable long term relationship to individuals who feel disconnected from their partners to couples who are dealing with conflict, frustration, or lack of trust. I help each person and couple I coach to lay a solid foundation within themselves upon which they can build their ultimate relationship vision. 
So ask yourself right now if you truly feel relaxed, empowered and fulfilled in your relationship? If you are not a resounding YES — if you are tired of feeling stressed out or undervalued in your relationship — it's time to do something about it.
Transform your relationship from a source of stress into a source of strength. Because, let's face it, having deep and meaningful relationships is the most essential key to living a long and fulfilling life (re: 75 year Harvard Study).
Don't wait until you are looking back, wishing you lived and loved more fully…
Let's Connect.
www.juliegillaspie.com

juliegillaspie@me.com
+720 432 9172

Schedule a FREE initial session with me
Level 2 Relationship School® Coaches
200+ hours of coaching; training with individuals and couples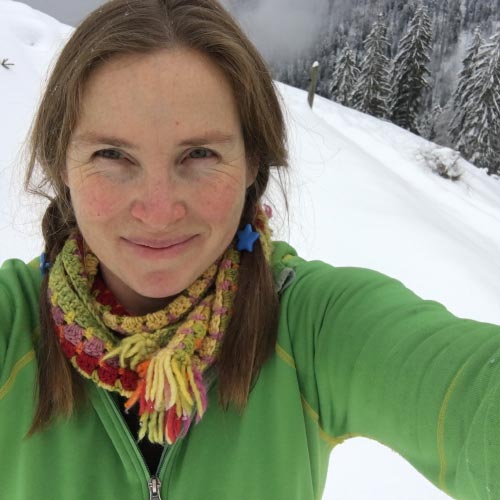 Dr. Dagmar (Daxe) Schröter
Senior Coach / Level 2 Certified RS® Relationship Coach / RS® Educational Leadership Team / Assistant Course Leader - DPIR
Imagine what you could do if your primary relationships were a safe harbor and a launching pad? What would you do with this precious life? Whatever it is, I am certain it would amaze me!
My passion is to help you find love's gifts of meaning and fulfillment. I am here to help you, whether you are growing old with your partner, deciding to go your separate ways, or committing to your life fully, whatever your relationship status is.
I am a founding member, educator and Senior Coach at The Relationship School. I work with individuals and couples from all over the world in English or German.
Years ago my husband of nearly 15 years (together for 18) and I found Jayson's work in time to revive our dying marriage. My eyes were opened to how much energy it took me to hang on to a feeble connection. Vitality and creativity came flooding back when we got better. With it came gratitude. Today we live in the Zürich Highlands, Switzerland, in a 302-year-old farmhouse with our two kids (born in Cambridge, MA, and in Vienna, Austria) and two cats.
I used to be an environmental scientist. During that time I studied relationships between a bigger diversity of species (including bacteria, testate amoebae and mites)… My passion for the environment had me learn about conflicts of interest, values, and our quest for meaning. Slowly, more and more people found their way into my ecosystems! I worked at various institutions, such as Harvard University and ETH Zürich, before choosing to be self-employed.
Besides my PhD in Environmental Science and Modeling I have training in group facilitation, conflict moderation, public speaking, NIA dance, and literary writing. I have lived in many cultures. I love family time, the outdoors, yoga, archery, dance, music and crafting.
www.dagmarschroeter.com
dagmar@dagmarschroeter.com
+41 76 396 3581
Schedule a FREE initial session with me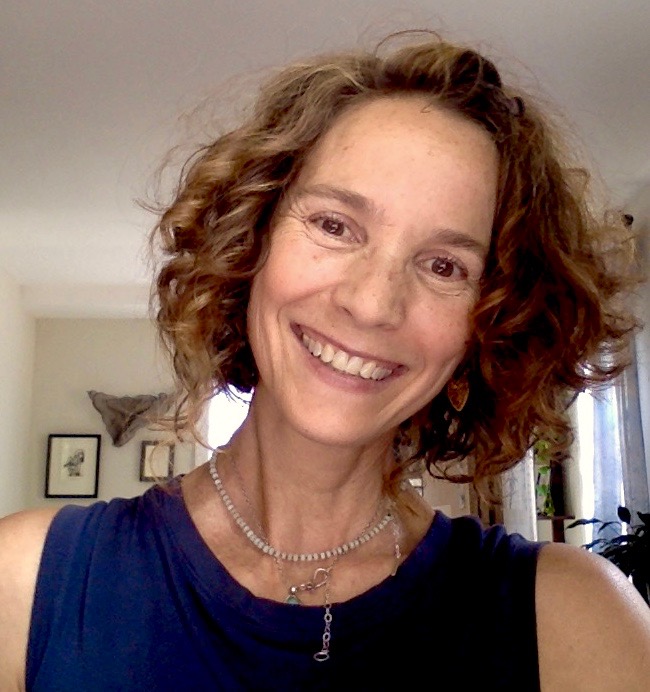 Jennifer Morrison
Director of Student Development / Senior Coach / Level 2 Certified RS® Relationship Coach / RS® Educational Leadership Team / Assistant Course Leader - DPIR, RC1
I love to learn. And relationships provide one of the richest contexts I know of for learning – about communication, conflict, individual needs and wants, about myself and another, about being human, and ultimately, about what love really is.

From over 20 years of yoga practice, I've seen every day how discipline and commitment yield a certain steadiness and build a foundation for growth and learning to be embodied. I believe that anyone willing to do the work can reap the rewards.
My own deficit of connection and presence, as well as failed relationships due to addiction and a lack of self-worth and relational skills, planted the seeds that have flowered into a journey of wanting to understand my part and myself.
And as the journey continues I see it as an ongoing process, one that is likely to happen for the rest of my life… one of becoming more and more myself, and more comfortable in my own skin. I can honestly say that relationship pain has become my renewable resource, the fuel that encourages me to keep looking in the mirror. Ultimately this is the flame that's burning bright within me – the light of healing I want to share!
I have been working and learning with Jayson Gaddis since 2014, navigating relationship and personal challenges and gaining clarity and confidence along the way. I am a founding member, educator, Senior Coach, and Director of Student Development at The Relationship School currently pursuing my Level 3 coaching certification.
I work with individuals and couples, and I'm blown away by the possibilities of expansion – within, and with others. I look forward to diving in with you.
www.twotreesgrowing.com
info@twotreesgrowing.com
+207 400 7778
Schedule a FREE initial session with me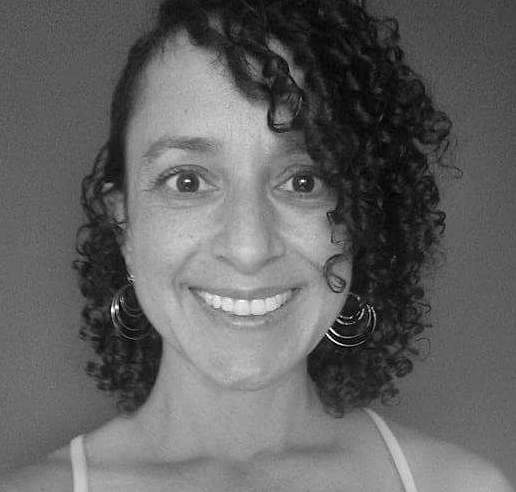 Ana Ruiz
Level 2 Certified RS® Relationship Coach
Are you ready to have the relationship you desire?
As a Relationship Coach, I am invested in helping you achieve authentic and deeply fulfilling relationships for the rest of your life. I work both with couples and individuals.
After too many failed relationships in my twenties and thirties, I knew I needed to figure out why I felt unequipped for a healthy long-term relationship. I tried to find answers in books, my own therapy and attending multiple courses. Over time, I found the answers I was looking for. This has allowed me to have a wonderful and thriving romantic relationship with a great man. Our relationship feels like a safe home most times and occasionally shines the light, uncomfortably, at where I need to grow. Most importantly, I finally have a relationship where our needs are met, where we resolve conflict effectively and continue to deepening our connection, and where we have an enormous amount of care and respect for each other. 
This process led to my passion for helping other couples and individuals build relationships that sustain them over the long haul, and that are a source of strength and vitality in their lives.

It's totally possible to experience a long-term relationship where there is healthy communication, ways to repair quickly after an argument, plenty of attraction, getting your needs met, feeling supported and challenged in positive ways, and wanting to come home to see your partner after a long day. My clients include singles who experienced a painful breakup or want a relationship; and, individuals or couples who are struggling in their relationship or marriage, feeling unheard or undervalued, are tired of endless conflict or arguments, or are on the verge of separation or divorce.

I have been studying and training with Jayson Gaddis for over four years. I am founding member at The Relationship School® and Certified Level 2 Relationship Coach®. 
I am also a Certified Yoga Teacher and Certified Yoga Therapist. I have been teaching yogfor
I also have a passion for healing and finding solutions to living a joyful and balanced life after being diagnosed with a serious mental illness over a decade ago. After years of countless types of therapies and studying several healing traditions and spirituality, I have overcome my mental health issues and continue to reach higher levels of my personal human potential.
Are you ready to have the relationship you desire? I am here to help you, let's talk!
www.anaruiz.life
ana@anaruiz.life

+206 290 9669
Schedule a FREE initial session with me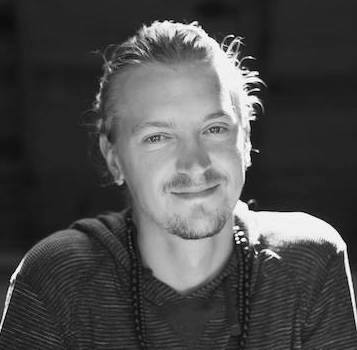 Brendan McCormick
Level 2 Certified RS® Relationship Coach
Growing up a child of divorce I found myself in the role of mediator for my family at a young age. This role led to an identity I created to protect myself, from the wounded child that had to grow up too fast, and it infiltrated the relationships in my life up until now.

With this awareness, and as a natural born helper, I chose to embark on the journey to becoming a Certified Relationship Coach at The Relationship School with Jayson Gaddis.

And here I am now, a Certified Level 2 Relationship Coach for individuals and couples.

I have a Bachelor's Degree in Psychology and have done social work with a variety of demographics (including homeless families, adults with disabilities, and children with severe trauma) for several years. Feeling stuck and limited by the nonprofit system, I decided to travel the world and ended up diving deep into spirituality. This provided me with great insight into the depth of my being, but I felt something missing in the spiritual practices I engaged in.

I contemplated grad school for Counseling Psychology for several years, thinking it was an inspiring career choice, but I had resistance due to trauma experienced in the formal education system growing up. While in limbo about grad school I explored plant medicines and shamanic healing. In the plant medicine ceremonies I found truth within myself by shedding layers of conditioning acquired during my life. However, I struggled with integration of this deep shadow work, which proved to be a vital missing piece on my path to wholeness. This created a desire to provide a service for individuals in need of Integrative Coaching. While formulating a business plan for my own coaching program I was blessed to find the work of Jayson Gaddis and The Relationship School.

The Relationship School has provided me insight into the power of relationships, and the ability they provide to recognize disowned parts of
ourselves. With this recognition we can utilize challenges as opportunities for growth, and take responsibility for our life. I resonate strongly with the idea that the core human wound develops from forfeiting self-expression in exchange for connection. This resonance led me to enroll in The Relationship School® and focus on mastering skills to enhance my relationships, and help others do the same.

My number one priority is safety. I believe it's essential to provide a safe space for clients to allow themselves the vulnerability necessary to
be authentic. If you feel called to dive deep into your heart and find out who you are by utilizing relationships as feedback to get into alignment with your true self, I'd love to work with you.

May we all have the courage to let go of our victim stories, remember who we are, and step into our natural authority.

www.brendanburdettmccormick.com
brendan.burdett.mccormick@gmail.com
+315 882 1130
Schedule a FREE initial session with me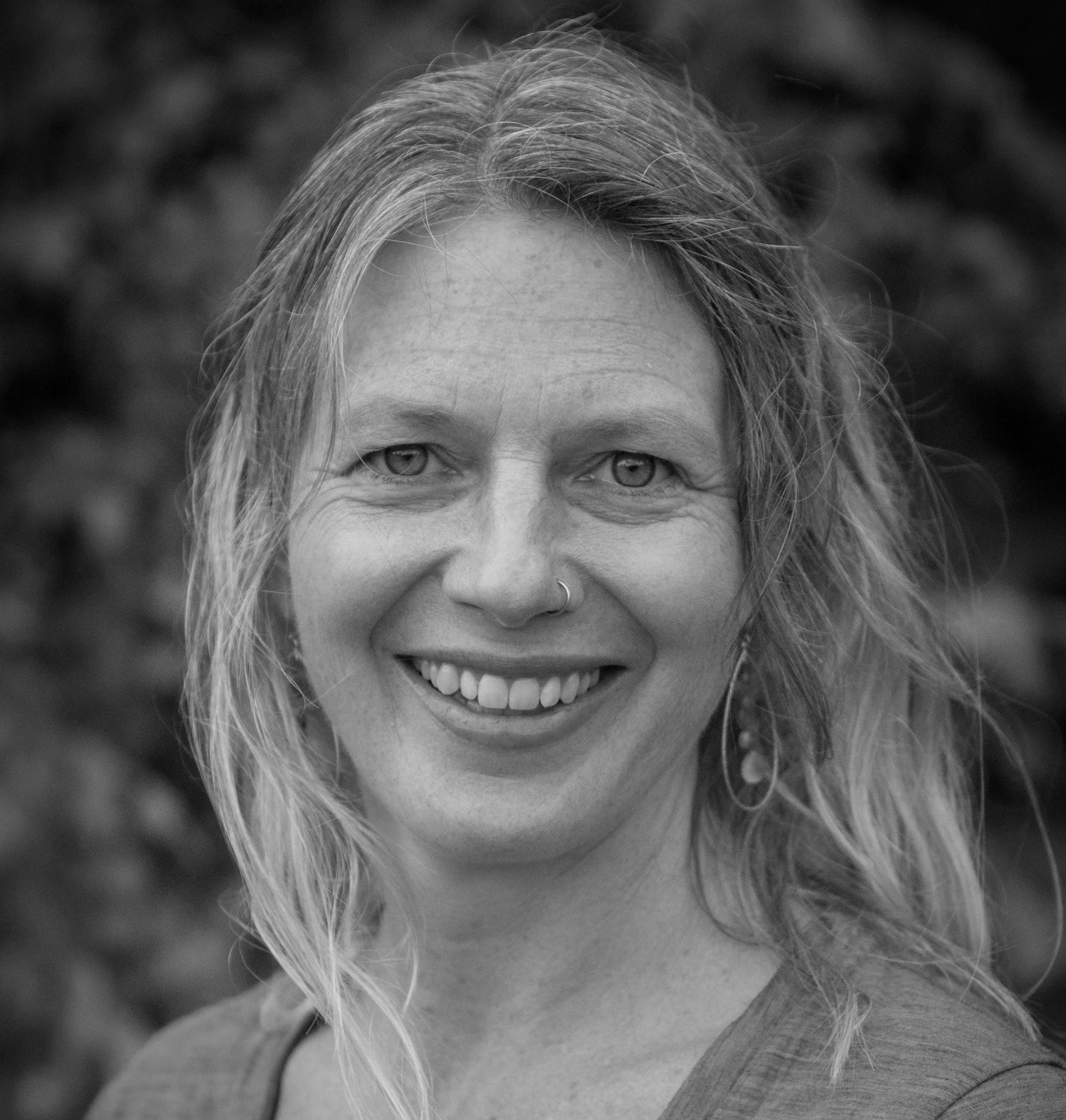 Denise Semanchin
Level 2 Certified RS® Relationship Coach / RS® Educational Leadership Team
I'm on a lifelong mission to learn how to love better. I work with both couples and individuals, helping them turn their relationship pain and confusion into a source of deep and meaningful connection.
But if someone would've told me over a decade ago that one day I'd be a Relationship Coach as well as teaching the how-to-have-an-empowered-relationship-class at the local high school I probably would've choked on my coffee. Back then, I was in the throes of depression and the only way I knew how to keep my head above water was to live in a fairly constant state of irritation and resentment. It's pretty incredible that my marriage survived those early years.
And yet, after more than a decade of some serious looking in the mirror, today I live within a pretty rockin' marriage. Yes, I still fall down–(my life is real and real can get messy!) But I now know how to move back into connection–with myself and with others–with integrity. And, I've finally learned how to turn my relationship into a source of strength and inspiration that infuses all areas of my life. 
I've been training with Jayson Gaddis for over three years. I'm a founding member of The Relationship School, a Certified Level 2 Coach, and serve on the Educational Leadership Team at the School. I've been married 15 years and we have two children, a dog, and a pet snake named Petunia. I live in the driftless region of Wisconsin.
Whether it's your relationships at home, in the workplace, or your relationship to yourself—if you're feeling challenged or overwhelmed yet you're willing to take a few risks in support of your desire to truly thrive—then let's connect. I'll help you create the life and love you not only crave, but you deserve..
www.denisesemanchin.com
dsemanchin@gmail.com
+608 354 2309
Schedule a FREE initial session with me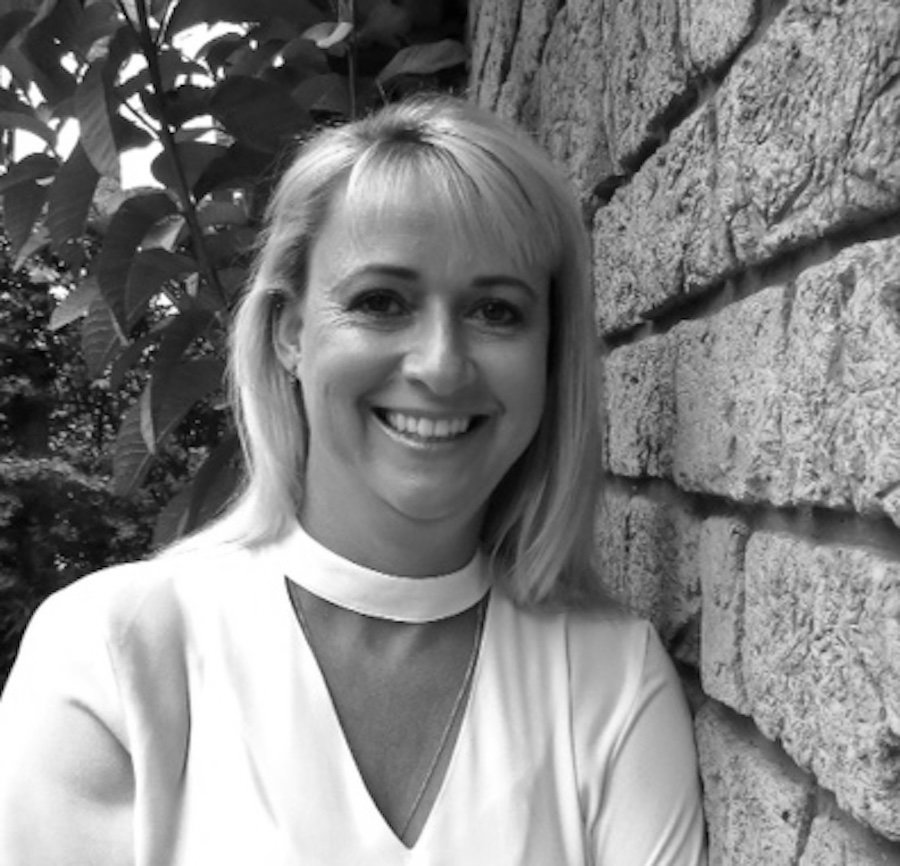 Jolandé Heppell
Level 2 Certified RS® Relationship Coach
Writing something that will catch your attention is not my forte or passion, coaching is. I feel alive when I coach and I see people taking steps to take charge and responsibility of their own lives. There is no greater reward than seeing someone take their power back.
My life story is not unique…
and the events and experiences I have had are certainly not unlike that which is experienced by many. It is however the sum of all these experiences, the choices, the challenges and successes I have arrived at, that have led me to a greater understanding of myself. It is out of this lifelong journey and deeper insight into who I am, that a need to support and empower others has developed.
Facing fears and healing wounds, no one likes doing it.The amount of mess that gets behind the fridge can be enormous over the years. Pulling the fridge out can produce a nasty surprise. Clearing out all the mess can be unpleasant, but it's got to be done. It's something most people prefer to put off for as long as possible but when we do finally start it, it turns out to be most rewarding and life changing. To begin with, it can be tempting to give up and hide it all again. We get used to it though and you can do it at your own pace and where you are at the steering wheel. If you are looking for a coach that is willing to go the distance with you and hold your space for you, contact me, do this for yourself, invest in yourself. Change starts with you.
www.jolandeheppell.com
joheppell68@gmail.com
+27 83 284 9745
Schedule a FREE initial session with me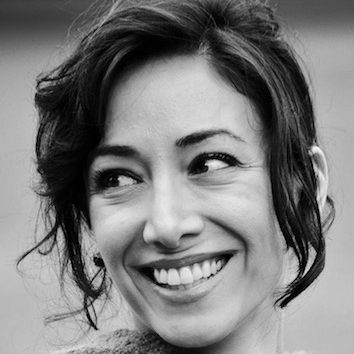 Leahnora Romaya
Level 2 Certified RS® Relationship Coach
"If only my partner would change, I would be happy and fulfilled." "I can't be myself and be in a fulfilling relationship." I spent years exhausting these beliefs to discover a dead end. It wasn't until i took accountability for my own experience and my own needs that I discovered the magical open road to authentic connections.
Ever since I was a little girl I had a fascination with men and romantic relationships. In high school I wrote an advice column on dating. But alas, my conditioning told me that this passion wouldn't pay the bills or earn me a seat at society's table. So I chose a career in the environmental sciences. Even though it wasn't my true calling, I'm grateful for this path because I learned some valuable lessons.
I spent 12 years in the field of environmental science, researching the ways the transportation industry affects the environment. I discovered that even the tiniest impact can create a ripple effect and over time can incrementally create a big mess, sometimes irreversible damage.
We have a similar dynamic in our human relationships; the slight nod, the sigh that was just a tad too long, the embrace that was a little stiffer than normal. So subtle we don't even realize that these perceived slights have built up as tension and patterns in our bodies and have fed beliefs about a story of ourselves that, in order to survive, we must maintain.
Now, I want to help others cut through the bullshit in their lives and see how simple it can be to transform your relationships and at the same time empower yourself to be the most authentic version you can possibly be.
I am living proof that a relationship can serve as a path to learning to love and accept yourself and to discover your own unique gifts and authenticity. I'm recently married and spend the first few years of our relationship in utter hell. I was desperate for a marriage proposal but instead was met with pain, infidelity (on my end), resentment and frustration.
Desperate to wake up, I embarked on a self development journey that included meditation, yoga, hypnotherapy, somatic therapy, prescription drugs, non prescription drugs, work shops, classes, sound healing, couples counseling, rolfing, you name it, I did it.
But none of those modalities helped me discover my authenticity as much as becoming aware of the structures, beliefs, behaviors, thoughts, emotions that I experienced in my relationships (with my partner, boss, mom, dad, friends, family etc).
Shifting my awareness to observing my own experience, rather than focusing my attention outward on the other, really opened up powerful insights and has transformed my life in a major way. I'm definitely a work in progress, and excited to work with you on this journey.
leahnorar@gmail.com+619 873 5553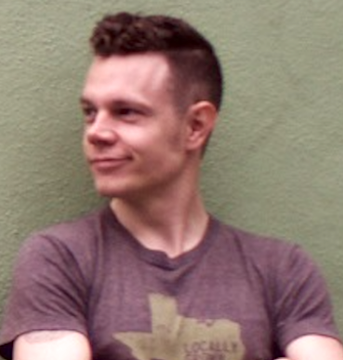 Warren McKee
Level 2 Certified RS® Relationship Coach
I've walked the depths of human despair. I was that homeless, alcoholic, and drug addicted veteran who often fell asleep to the sounds of enemy mortar fire. I lost everything including my wife and kids driving away with nothing, but the clothes on my back.

I've been as low as a man can go – and I am living proof that no matter how bad your circumstances; no matter how bad your relationships, it's never too late to turn it all around and get the life you've always wanted. I'm here to show you how.

www.learnhealthylove.com warren@learnhealthylove.com 
+816 521 9813
Schedule a FREE initial session with me
Level 1 Relationship School® Coaches
30+ hours of coaching; training with individuals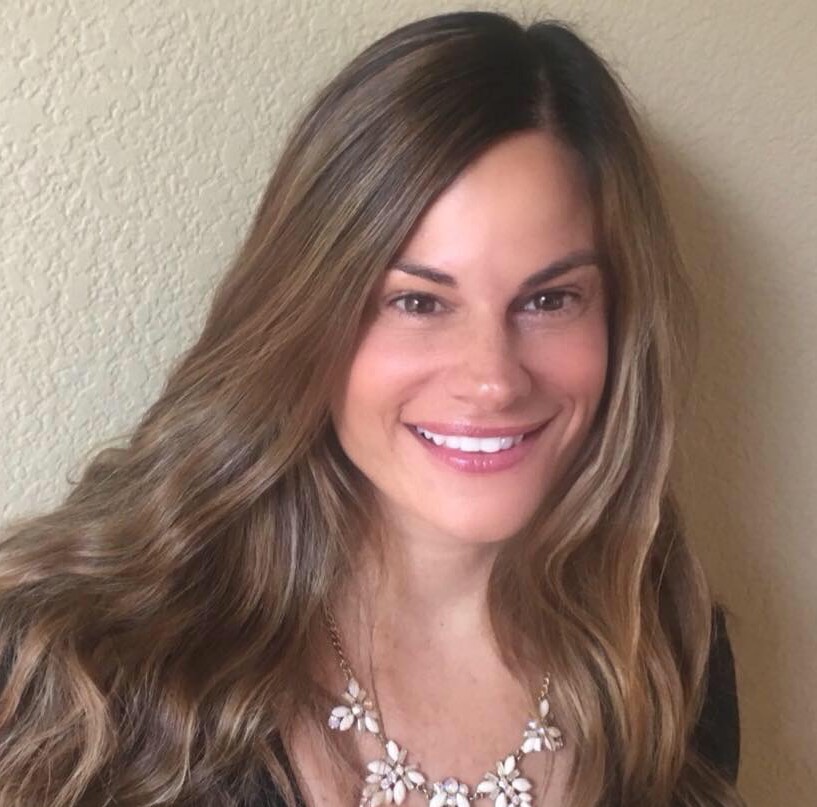 Keri Signoracci
Level 1 Certified RS® Relationship Coach
Hi, I'm Keri. Are you questioning your relationship? Should you stay? Should you leave? Are you caught in cycles of hope that things will improve or do you feel stuck in resignation because the fear of the unknown leaves you feeling anxious and lacking self worth?
Do you invest more time and energy in the relationship than your partner, and you are exhausted and longing for them to equally contribute? Is there is destructive or addictive pattern that you are desperate to break? 
Do you want to hit the reset button on your currently unfulfilling relationship and create a partnership based on mutuality, safety, passion, and growth?  Has an affair ravaged the trust you thought you had? Are you recovering from a divorce and does the grief feel unending? Are you looking to heal attachment wounds?
I am happy to assist you in all of the above scenarios and many more. I will help you normalize and make sense of any struggle you are currently in and you will ideally feel empowered and capable of conquering even the most seemingly unattainable goal throughout the duration of our coaching partnership. 
I look forward to meeting you! Find out more about me by going to my website:
www.evolvedhumanrelationships.com

ksignoracci@gmail.com

+303 641 1514
Schedule a FREE initial session with me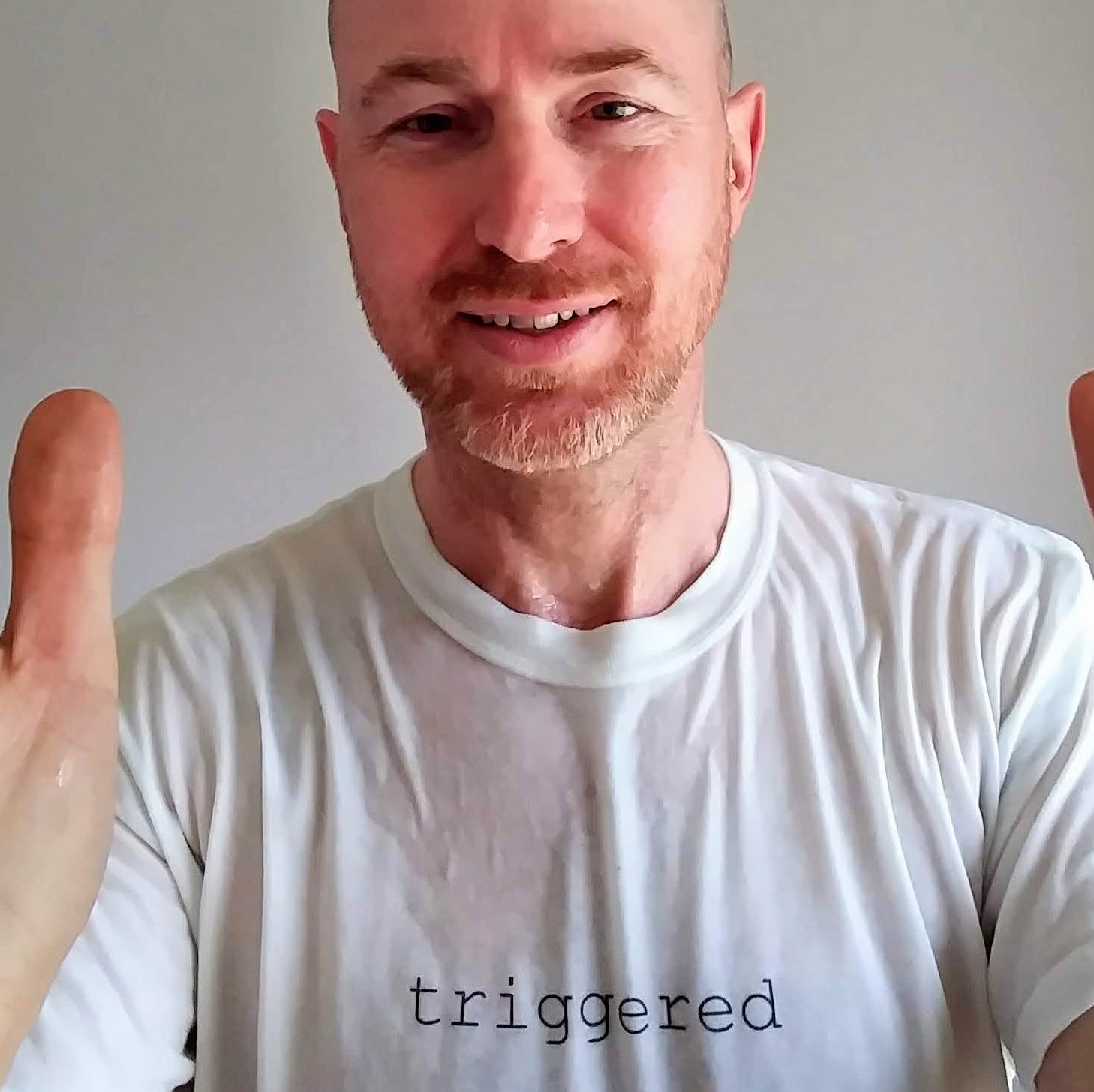 Matt Hilliard-Forde
Level 1 Certified RS® Relationship Coach
For much of my adult life I've been invested in a fantasy of what long-term relationship should be (easy, comfortable and sexy all the time, right?). I'd also perfected a damaging pattern of coping when the fantasy got shaky (as it always does).
It took a massive and painful upheaval to fully recognise this pattern and begin to address the emotional wounds, entitlement and other blind spots driving my behaviour.
My deep-dive into relational work began over 10 years ago with a book on manhood given to me by my brother. The gift came at a time when I was deeply lost about my role as husband, father to my young son, and a man in the world. That book led to an immersion in the ManKind Project where learning to be vulnerable around men, learning to identify and begin to feel my emotions, and supporting men in their own development became a mission for me.
I found Jayson's work when I most needed to develop awareness of my wounds and relationship patterns and get back integrity with myself and those I care the most about. My deepening understanding of Relationship as a Path – how our closest relationships show us where in ourselves we need to explore, understand, heal and grow – has been revelatory. Studying with Jayson since 2013, and becoming a student of The Relationship School® has put me on an amazing, no-nonsense path towards responsibility and awareness. The sense of possibility I now feel is liberating. My beautiful wife and children, my family and friends deserve my best. Being a relationship coach aligns with my deep calling to support you on your path in fulfilling your goals for yourself and your relationships.
http://bit.ly/RelationshipCoachingWithMatt
mhilliardforde@gmail.com
+416 890 0648
Schedule a FREE initial session with me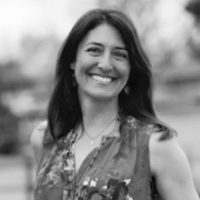 Tonya Weaver
Level 1 Certified RS® Relationship Coach
Overcoming divorce and some truly painful love relationships led me on a path of self-discovery and personal growth. I was determined to finally figure this relationship stuff out and in my search found Jayson Gaddis and the Relationship School.
Boy, am I grateful! One of the many beautiful things I discovered on this path was I have a huge passion for equipping others with the tools needed to have thriving relationships. My heart's desire is to bring a real awareness around what true love really is while shattering the fantasy most of us have around romantic love.
With 25 years experience as registered nurse, my background and training provide me with an even greater understanding that healthy relationships are vital to our overall health and well being.

Tonyaweaver24@gmail.com
+720 320 1354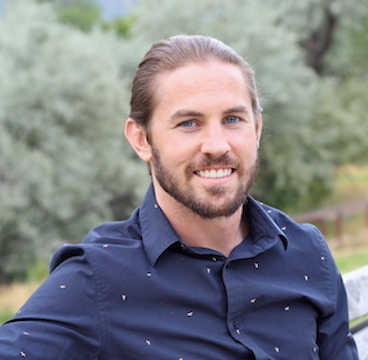 Bryce Bauer
Level 1 Certified RS® Relationship Coach
My path to healing my relationship life first began after a stint in a drug rehab facility 12 years ago. I had destroyed every relationship in my life at that point and I finally realized that I was the one who was going to have to do the work. After taking on this responsibility, I also realized that I found great joy in helping others. I made it my mission to live a life of inspiration and service.
After years of working in the drug treatment industry and attending coach training's, I thought I must an expert on how to create a fulfilling life. The only problem was that my love life was still a mess. Everything on the outside looked awesome, but I was consistently unhappy and unfulfilled. I thought that all that was missing was the right person as I jumped from relationship to relationship.
When I saw that another one of my relationships was ending, I decided I wanted to get away and I bought a ticket to Hawaii. A 2-week trip turned into an 18-month sabbatical in which I circumnavigated the globe.
Although I built so much confidence in myself and got to see so many parts of the world, I returned back home with the awareness that I no longer wanted to be alone. Coincidentally, I started dating a marriage therapist and it quickly registered that I was lacking in education, practice, and awareness.  
Through the first 2 years of our courtship, we began to see a couples coach and we attended Jayson's Embracing Conflict Weekend. I couldn't believe that I had never learned any of this and it began to click that relationship work was what I was lacking for all those years.  
My now-wife was a "hell yeah" to me moving forward with this training and we now do much of our work together. After completing the DPIR and RC1 course, as well as continuing to do my own work, I feel fully confident that I can help others create the relationship life they've always dreamed of.  
Let's do this!
www.brycebauer.com
bryce@advancedrelationshipacademy.com
+435 491 0175
Schedule a FREE initial session with me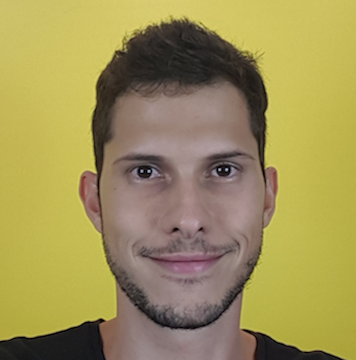 Gabriel Duarte
Level 1 Certified RS® Relationship Coach
I am a Brazilian who graduated as a mechanical engineer and worked with wind energy for three years. Afterwards, I gave it all up to become a professional poker player — just to discover, after six months, that I wasn't motivated to follow this path in the long run. I went into a deep soul searching and found out, to my big surprise, that helping people to relate better to themselves and others might be something worth my life's work.
Since that discovery, I have started a YouTube channel where I talk about conscious relationships and got trained to become a coach. As of last year, I have been coaching several clients (on finding their life's purpose and on relationships). Furthermore, every year I take multiple seminars and workshops and read dozens of books on relationships — I just freaking love it!
Helping people with their relationships touches my heart in a very deep way. Whenever I'm able to help others with my videos or through coaching, my heart expands and, since I started this new path, my life is flowing amazingly.
Taking this new career has led me to grow in ways I wouldn't think were possible two years ago, my relationships as well, I should add. When we go deep inside ourselves, we get better equipped to help people go deep inside themselves. When we get underneath our own bullshit, we create real empathy for people still struggling.
I believe that in the relationship path, if we are doing it right, we are bound to find a lot of lies: about how relationships really work, about deceiving defense mechanisms (that we think are an intrinsic part of our personality, only to find out that it is coming from past trauma), about denial and etc. Even though discovering these lies can be extremely painful, it is also the path towards growth, fulfillment and becoming more ourselves.
Becoming a Level 1 Coach will put me in touch with the knowledge and skills I still need to improve as a coach and will make me able to help my clients in a deeper way.
gabrieldeoliveiraduarte@gmail.com
+55 21 9 9972 6616
Schedule a FREE initial session with me
Jude Galea
Level 1 Certified RS® Relationship Coach
I am a natural helper, and helping those in a crisis is what I am here on this planet to do.
As the eldest daughter in a family with two struggling, stubborn parents, I became their confidant, their mediator, their support system. Being such an integral part of their relationship fostered fear around intimacy which lead me to be stuck in fantasy and avoidance.
Understanding these patterns were no longer serving me, and yearning for something more, I leaned in and got curious, which lead me to Relationship School. It was here that I understood what a real, intimate, loving relationship could be, and I am now preparing to welcome this into my life.
I believe whatever our stories, we are all in relational pain in one way or another. I am here to learn, to heal, to support and to challenge so we can bring all of ourselves to another and grow together.
judigalea@me.com
+079 33 94 5662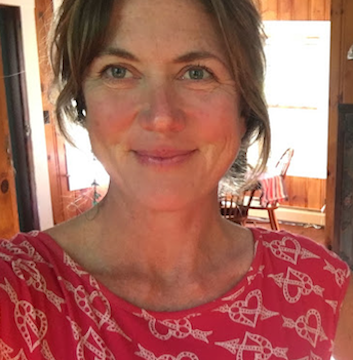 Leah Gartner
Level 1 Certified RS® Relationship Coach
Relationship is at the core of everything I do, personally and professionally, and where I stumble, learn, grow and heal the most.
For 25 years I have combined my curiosity for health, transformation, empowerment, and connection with my passion for adventure, learning, teaching, and serving.
My unique professional path includes a base in traditional rehabilitative therapies, bodywork, yoga, fitness and outdoor recreation. 
But nothing I do would be possible without the relationships I have with others.
When my life didn't turn out like the fantasy I was sold (and bought), I was hurt, angry, scared and ashamed. I blamed my partner and I blamed myself. I assumed I had chosen the wrong person (over and over), and that there was something deeply wrong with me and that happily ever after was waiting for me with someone new—or not at all. 
My need for connection and to make sense of where I had "gone wrong" led me to look at myself and the way I was habitually relating to everyone in my life. I was the common denominator and this was my call to level up and do things differently.
I've been married, divorced, on the dating scene and starting again in middle age. I'm a mother, daughter, partner, friend and colleague. Investing in myself to study, learn, and practice solid relational skills has been the latest step in my ongoing path to live and love as well as I can.
In May of 2019, I completed a two year deep dive into the psychology of intimate relationships and professional certification for Relationship Coaching at The Relationship School. As a result of my journey, I witnessed every relationship—including and most importantly the way I relate to myself—transform.
True to my nature, I am called to take what I have learned and deepen it by sharing it with others. I look forward to practicing with you, and sharing my experience as we connect over relationships.
https://www.newtrailsrelationshipcoaching.com
leah.therapy.hartland@gmail.com
+802 779 3944
Schedule a FREE initial session with me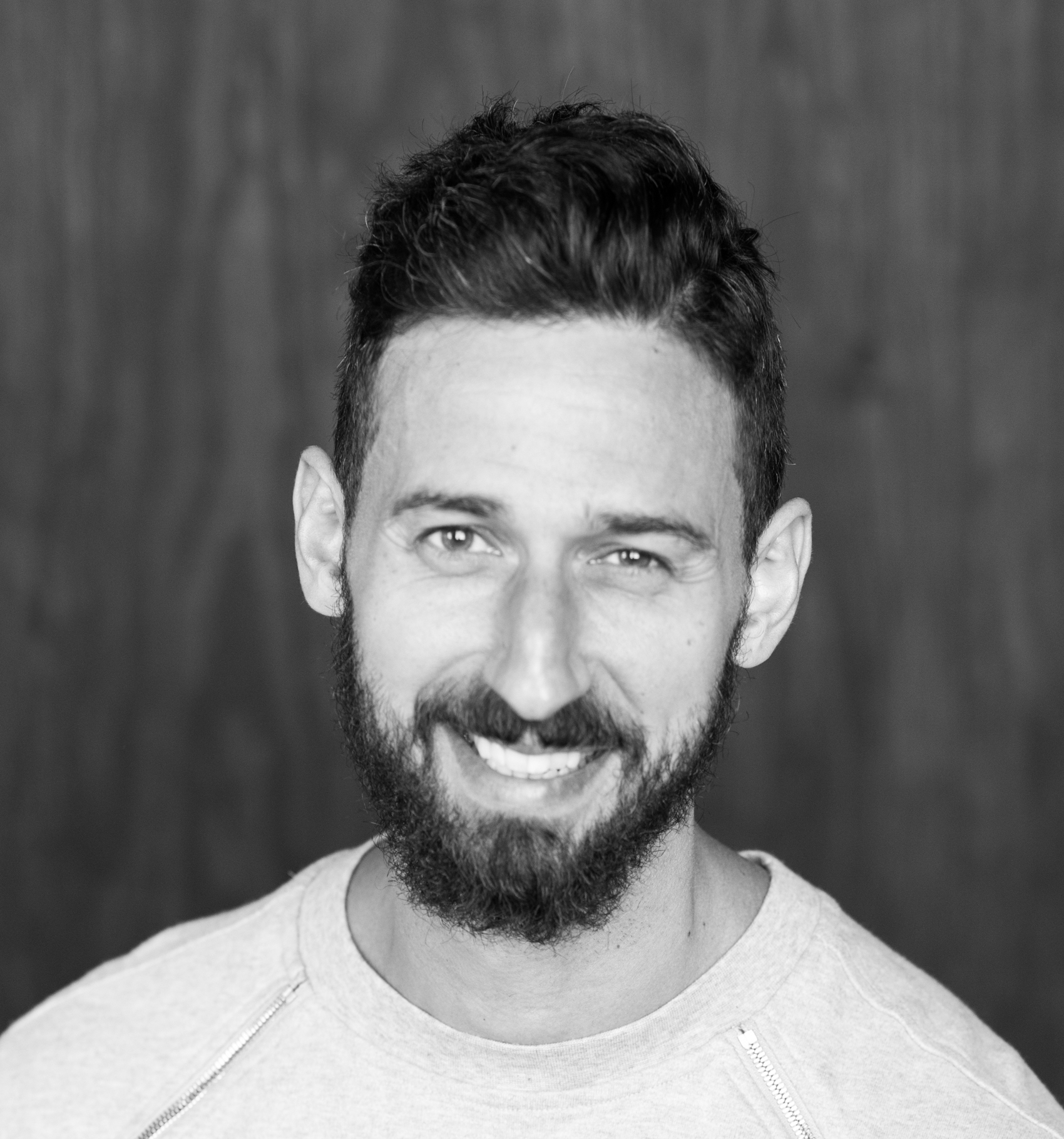 Levi Chettle
Level 1 Certified RS® Relationship Coach
Levi works with individuals to help build meaningful relationships and to create greater resiliency, inside and outside of relationships. His primary goal is to help clients learn to fully be themselves while getting the connection they seek.
Empathy, challenge, and a deep trust in the client's process are the cornerstones of his coaching practice. Levi's background is a mix of Veteran Army Ranger, Buddhist practitioner, yoga & meditation teacher, and nature lover.
www.lovenerd.us
levichettle@gmail.com
+816 398 0889
Schedule a FREE initial session with me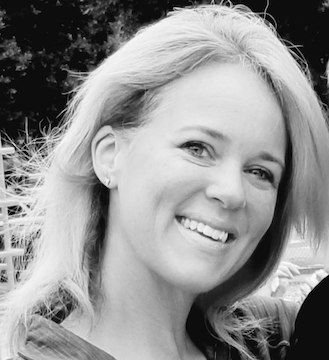 Megan Spawn
Level 1 Certified RS® Relationship Coach
I am from South Dakota and have worked in private practice since 2007. I was a licensed counselor in mental health for an agency in Sioux Falls, SD prior to that, dating back to 1998. I feel so blessed and honored to be invited into the lives of people each day.
I grew up believing I had a traditional, solid home life. In graduate school, I started seeing how my family dynamics were very influential to me, and not always in a healthy way.
Through the hard work of Jayson and the Relationship School®, I am feeling more confident and aware of my shortcomings in relationships for the first time in nearly 45 years. I am eager to be invested in the work you are ready to do within yourselves!
You will be so grateful you took this step to become the authentic you! Excited to connect with you soon. ~Megan
www.meganspawn.com
mspawn333@gmail.com
+605 360 6867
Schedule a FREE initial session with me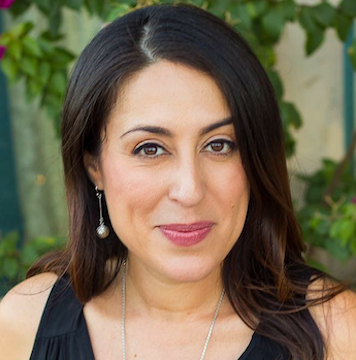 Melisa Santillano
Level 1 Certified RS® Relationship Coach
The heartache I felt after the ending of a long term relationship and a series of shorter failed relationships led me to the Relationship School because I wanted to learn what I could to do to have a successful relationship and because I started to see that I was the common denominator in the relationships ending.
I am so grateful to have discovered the Relationship School which has helped me to transform and heal my relational life and inspired me to want to help guide individuals so that they can transform and elevate their relationships. 
I believe that the quality of our relationships truly does determine the quality of our lives and greatly impacts our health and vitality. My priority in life is to continue to learn to love better and bigger and to continue to coach individuals to show up as relational leaders in their relationships so that they can find peace and fulfillment within their relational lives.
melisa.santillano@gmail.com
+512 695 4416
Schedule a FREE initial session with me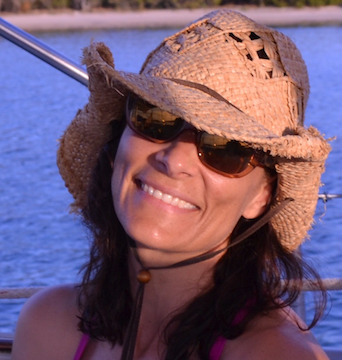 Sacha Nicole
Level 1 Certified RS® Relationship Coach
Relationships often seem natural at the beginning, during that time when our bodies and minds are flooded with feel-good endorphins. As time moves on, though, challenges emerge and many of these stem from suites of influences we may not even recognize.
Childhood experiences, experiences in other relationships and, perhaps most importantly, experiences that stem from our relationship with ourselves begin to get in the way. On top of that, very few of us received any training around how to navigate these challenges once they begin, leaving us too often defaulting to blame, of our partners and ourselves. Relationship coaching facilitates exploration of these blocks, increased awareness and understanding of your beliefs around relationship, your communication style, and above all the empowerment that comes from personal responsibility and self-awareness.
As your relationship coach, my primary objective is to help empower you to tackle the barriers that get in your way as you work to build close and meaningful connections. Through support and challenge, and your own commitment and hard work, we will together create a safe and close container from which you can regain a sense of calm, open-hearted determination in pursuit of your relationship goals.
www.rollingwave.org

rollingwaverc@gmail.com

+206 491 6815

Schedule a FREE initial session with me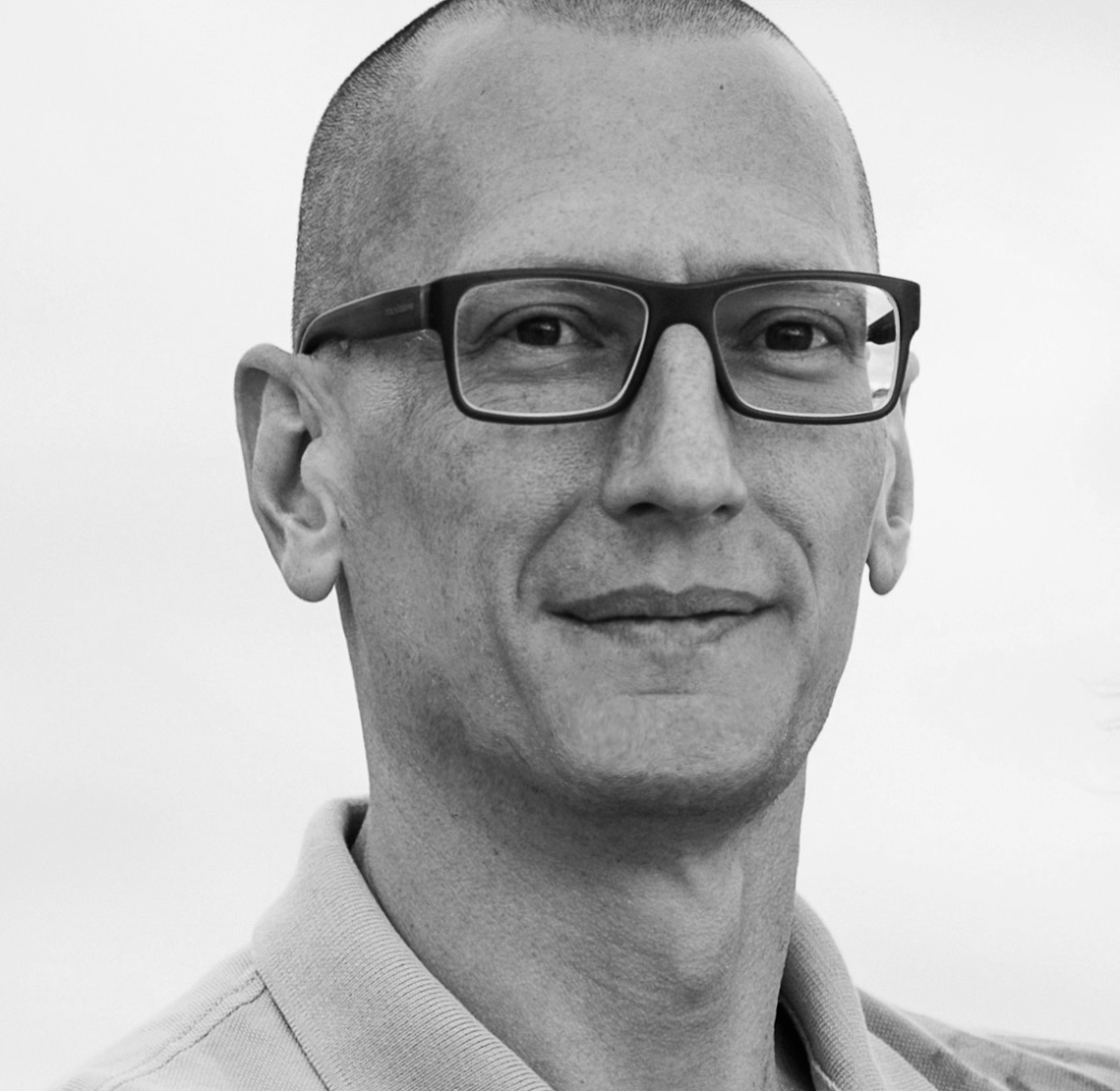 Steve Srotir
Level 1 Certified RS® Relationship Coach
Are you hungry for resilient and rewarding relationships? If so, I am here to help you get there, no matter where you're at right now.
I am here to facilitate you through a powerful process that transforms how you understand, create and achieve a powerful, fulfilling relationship vision and reality.
I am in your corner, to support and challenge you as you define and step into a greater sense of empowerment in the relational areas of your life. 
Because, becoming empowered in relationship inevitably ripples to all areas of your life because strong relational skills allow you to engage in life and carry yourself with a calm, firm steadiness that others can just feel.
Hi, I'm Steve, a Relationship Coach. In my lifetime I have propelled myself through a range of transformational growth and learning from becoming a Marine, to Creative Director, to Husband, to Father, to becoming a Divorced Single-Parent (for my two kiddos Cici and Elliot) and now, with great joy and appreciation, my calling to serve as a Relationship Coach.
I've seen me at my best. And, I've seen me at my worst. I have lived and learned through it all to hold myself with tremendous compassion as I learned to rebuild my life from the ashes of my "failures" to manifest a life fueled to create the very best relationships for myself and my clients.
I am currently working with individual clients who want more out of their relationships. 
I'm here for you, whether you're seeking transformational growth, feeling disconnected, wrestling with being under-valued, dealing with a lack of trust in yourself or partner or you're really invested in dialing in the subtle nuances that hold you back from loving as fully as you know is possible. 
I'm prepared to help you build a sturdy foundation to achieve your relationship vision from. Right now I'm wondering, how important are your relationships to you in this lifetime?
I want to share with you a little mantra that helps me consider what's really important to me. Every day I say to myself… "Today is the day I die, if not tomorrow." 
And, one day I know this will be true for me. So, when I consider this mantra, I continue to recognize how my relationships are truly at the center of me experiencing a fulfilling life.
If you are hungry and willing to dig in, to dive deep and to dial in this cornerstone piece of living the fulfilling life you deserve,—click the link below to schedule a commitment-free 30-minute consultation to find out how I can best serve you.
themethodofmodernlove.com

steven.srotir@gmail.com

+773 807 3050

Schedule a FREE initial session with me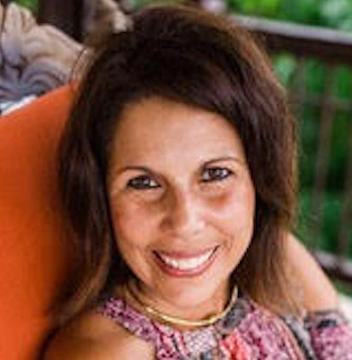 Vicki DeLoach
Level 1 Certified RS® Relationship Coach
I am a student of life who aspires to be a great teacher of living. I believe relationships to be so crucial to our well being that I have devoted my life to better understanding myself and others.
When my 14-year marriage ended in divorce, I found myself feeling happy to be free and sadder than I ever was. I realized then that divorce is not a replacement for powerful relational tools and self-awareness.
I seek to work with individuals who are ready to do the work necessary to take their relationships to the next level!
vicki.deloach@gmail.com
+520 661 9880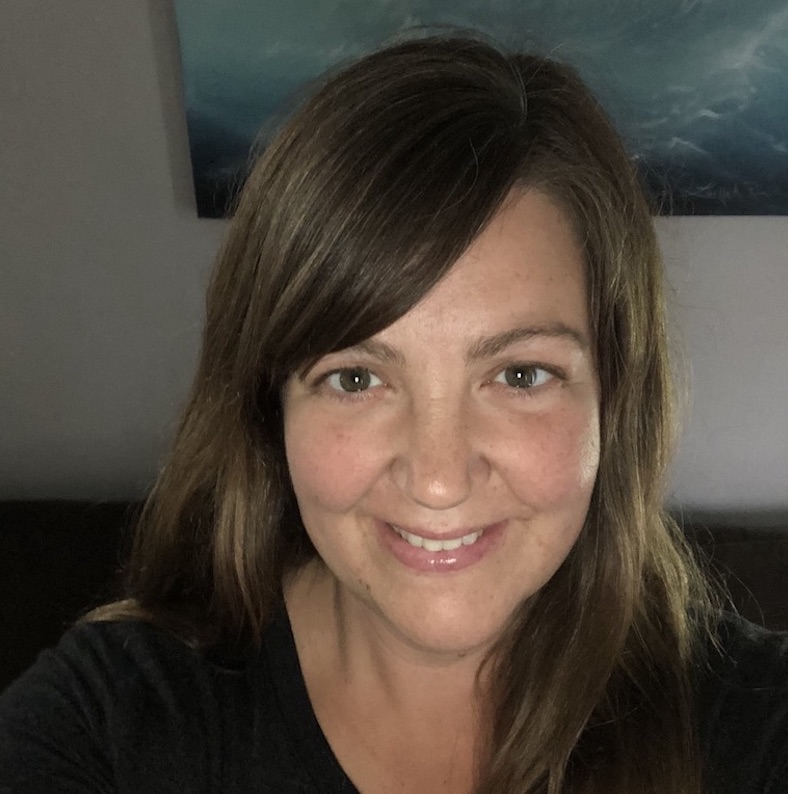 Bethany Zellmer
Level 1 Certified RS® Relationship Coach
I am a lover of people.  
I am constantly in awe of how we can fall in love, fall out of love, have children, watch these beautiful beings grow, and then let them go, how we survive after loss and trauma, How RESILIENT we are.
My journey has been an example of this resilience. At age forty I discovered that I had run out of places to hide in my body. I was leading a happy life, on the outside.
I am a stay at home mom, with a loving husband of 19 years and two wonderful children. What more could I ask for? At the Relationship School I realized that I could ask to not be angry anymore, to learn how to really communicate with my husband and to be present with my children and that it is okay to take space from my mom and work on redefining this relationship. All this work came as my body said NO MORE. My traumatic childhood was being recognized. My happy face finally broke and the pain was allowed out. And a complete hysterectomy later, I am lighter and learning that I can be present. Present in my pain, both physical and emotional.  
My growth has been the inspiration to becoming a Level 1 Relationship Coach. Working towards my true path I am inspired and honored to guide you on a path of self discovery, a journey of resilience,
athyriumcoaching.com
bczalaska@gmail.com
+907 717 3017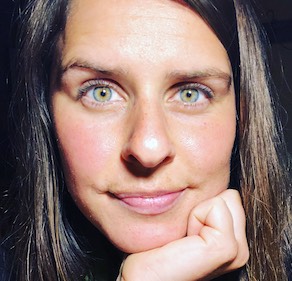 Corinna Parish
Level 1 Certified RS® Relationship Coach
I simply dig love and its beautiful yet challenging gift. At my depth, my desire is to help people align with all that they are and to live more fulfilling lives as a means to work toward a more vibrant and sustainable future as a collective. 
After diving even more deeply and tenaciously into personal growth over the past five years I have become even more intrigued and inspired by the opportunities of relationship.
My journey struggling to communicate, to express myself and to "own my experience" in relationship throughout life inevitably led me to become a communication nerd. It occurred to me that I could feel as at home or at peace within myself as possible, but if I'm not able to be a badass, to be clear, and to show up wholly out of love (versus fear) in relationship, my life wouldn't feel as aligned and fulfilled as I desire and as much as I need to thrive. 
I've learned to embrace that as much as relationship can be juicy, fun, and beautiful, it will be challenging. This view reconstructed for me what it means to be growth-oriented and what it means to be in relationship. I've had to increase my capacity to not only love but to develop an awareness and skillset around "how to do relationship". 
I've learned that "intimacy is connection and separateness" and this has required that I learn how to be present within myself first, day in and day out, and through the ebbs and flows. Fucking awesome gift. Additionally, I continue to learn how vital it is to be curious and to honor and support differences in relationship versus simply try to "match-up" in order to truly understand another, to truly understand my partner. 
I am absolutely still learning everything, always. Each day I am shown where I can improve and my vision of a lifelong learner has been amplified. Not to mention, even though my understanding of relationship has changed, I only feel more grounded in what joy and connection is possible in my relationship.
I feel so grateful now to share these simple tools of authenticity and communication with others. I feel excited to help create those ripple effects, together – in my life, in your life, in all lives possible. It's good work. Hard work. Life-changing.
alignedrelationshipcoaching.com
corinna@alignedrelationshipcoaching.com
+269 779 2306
Schedule a FREE session with me