Get Effective Help From A Certified Relationship School® Coach
If you want to hire someone to guide you through your current or past relationship challenges in a way that will support you, but also challenge you, then you're in the right place. Relationship Coaching is for singles, partnered individuals, and couples.
Our coaches are trained by Jayson Gaddis who has over 16 years of experience working with the best relationship teachers and methods. Our relationship coaching blends the very best of psychotherapy and coaching into a unique hybrid approach that will get you results, fast.
Our coaches job is to help you get the kind of relationship you want by examing everything that stands in your way. They will help you identify your non-negotiable needs, clarify your desires, and be true to your values and integrity. Most coaching is simply limited in scope and doesn't deal with the complexities of human relationships.
Our coaches understand interpersonal neurobiology, results-based coaching, and the origins of your complex past and how it can undermine your present reality and partnership. These folks facilitate depth and transformation in a mindful, heart-centered way that will leave you feeling inspired to face your demons and share your heart with that special someone. So, if you choose to hire one of our certified coaches, your life is about to change for the better.  
Level 2 Relationship School® Coaches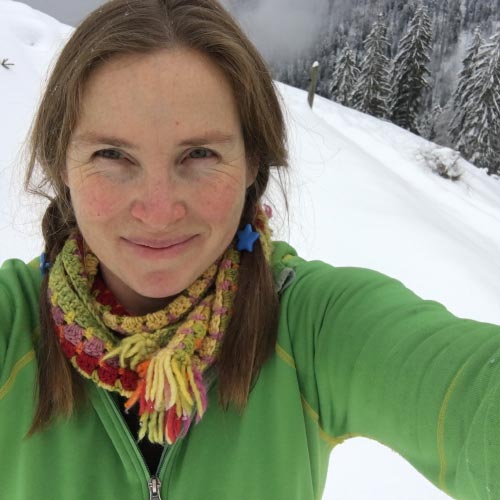 Dagmar (Daxe) Schröter
Relationship School® Mentor / Level 2 Relationship Coach
For me a fulfilled life is all about relationships – with my family and community, in nature, and with my clients. Truly meeting my clients is a sacred journey for me. Sitting with people pulls me all into the now, into a sense of wonder and gratitude.
Years ago my husband and I found Jayson's work in time to revive our dying marriage. Fast forward: Today I am a founding member, Mentor and Level 2 Coach at The Relationship School®.
I have a PhD in ecology and have worked at various institutions across the world, such as Harvard University and ETH Zürich, satisfying the vagabond within me. Now I live in the Zürich Highlands, Switzerland, in a 300+ year old farmhouse.
My wilderness-tested and wonderful husband of 14 years (together for 17) is American, I am German, and our two kids were born in Cambridge, MA, and in Vienna, Austria. I love family time, yoga, the outdoors, archery, dance, music and crafting.
www.dagmarschroeter.com
dagmar@dagmarschroeter.com
+41 76 396 3581
Schedule a FREE initial session with me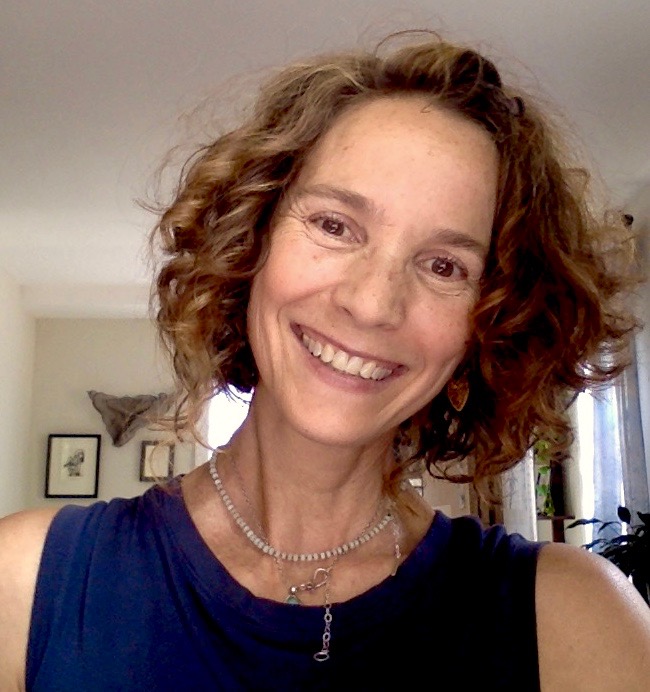 Jennifer Morrison
Director of Student Development / Relationship School® Mentor / Level 2 Relationship Coach
I love to learn. And relationships provide one of the richest contexts I know of for learning – about communication, conflict, individual needs and wants, about myself and another, about being human, and ultimately, about what love really is.

I'm shown every day how the discipline and commitment to practice yield a certain steadiness and build a foundation for growth and learning to be embodied. I believe that anyone willing to do the work can reap the rewards.
My own deficit of connection and presence, as well as failed relationships due to addiction and a lack of self-worth and relational skills, planted the seeds that have flowered into a journey of wanting to understand my part and myself.
And as the journey continues I see it as an ongoing process, one that is still happening and likely will for the rest of my life… the process becoming more and more myself, and more comfortable in my own skin. I can honestly say that relationship pain has become my renewable resource, the fuel that encourages me to keep looking in the mirror. Ultimately this is the flame that's burning bright within me – the light of healing I want to share!
I have been working and learning with Jayson Gaddis since 2014, navigating relationship and personal challenges and gaining clarity and confidence along the way. I am a founding member, Mentor, and Director of Student Development at The Relationship School
®, currently pursuing my third year of certification.
I also support people to acquire and practice relationship skills in TRS®
 Roots community and at TWO TREES. Relationship Coaching as an RS
® Certified Level 2 Coach offering individual and couples sessions. And I'm blown away every day by the possibilities of expansion – within, and with others.
I currently live in Boulder, CO, and I look forward to diving in with you.
www.twotreesgrowing.com
info@twotreesgrowing.com
+207 400 7778
Schedule a FREE initial session with me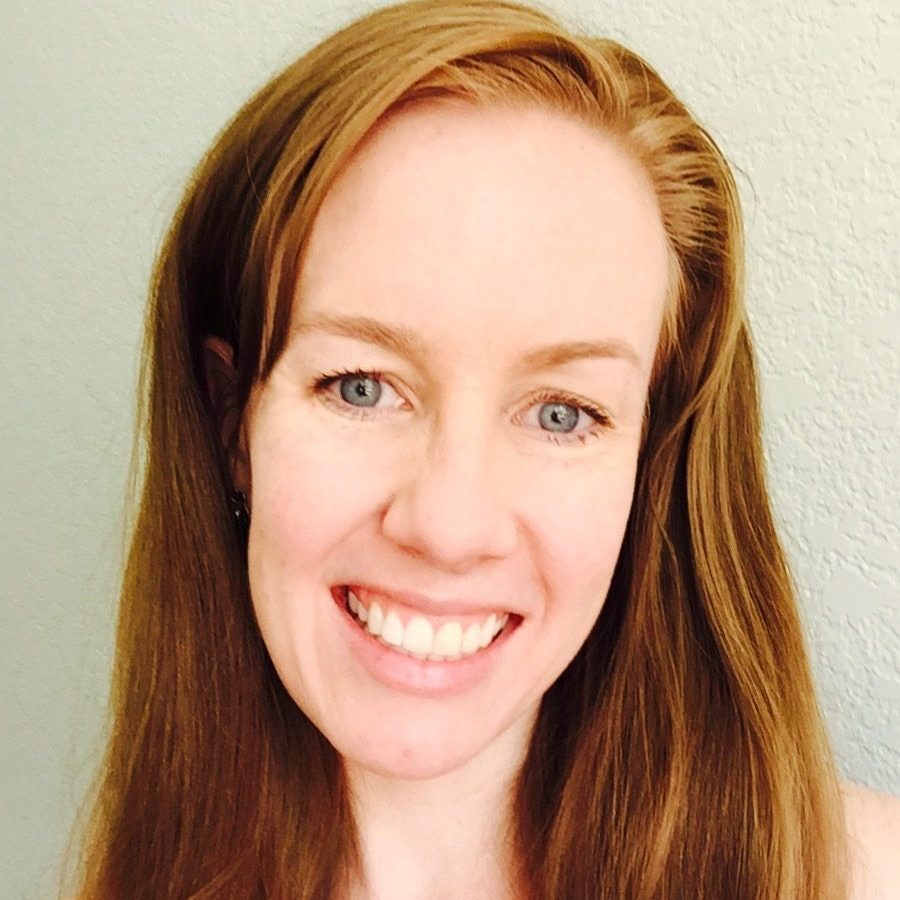 Julie Gillaspie
Relationship School® Mentor / Level 2 Relationship Coach
Hi there!
As a student and a seeker on this path of life, I learn and grow every day. One of the biggest things I have learned is that when I step more into connection, I step more into myself and my own power… and that feels really good!
I work with my clients to help them do the same – to learn how to transform their lives through the quality of their relationships AND to gain more confidence, more choices, and more personal power in the process. I believe that the more self awareness you develop, the more empowered and free you are to make conscious choices… and then you can create the fulfilling life and quality in your relationships that you really want.
I have experienced this firsthand in my own life as a client of various coaching and therapeutic styles, including Gestalt therapy, Buddhist centered therapy, and in my work as a founding member, apprentice and student with Jayson Gaddis and The Relationship School®.
Prior to launching my own coaching practice, I worked for 15 years as a small business owner and an athletic coach & mentor to athletes of all ages. I also have experience in conflict moderation and group facilitation. My formal education includes a BA in Psychology. I am currently a Certified Level 1 Relationship Coach with The Relationship School®.
As a coach, I work with people who are ready to understand themselves on a deeper level. My clients are serious about diving into their issues and freeing themselves up to live life to its fullest measure.
Are you ready to feel more fulfilled in your life and relationships?
Let's dive in together. I would love to work with you!
In addition to coaching, I am also a mother, a salsa dance instructor, a writer, a sometimes yogi, a friend, a rebel, a fine wine lover, and an all around beautifully-flawed, quirky, fun human.
With Love & Gratitude,
Julie
www.juliegillaspie.com
juliegillaspie@me.com
+303 489 1680
Schedule a FREE initial session with me
Level 1 Relationship School® Coaches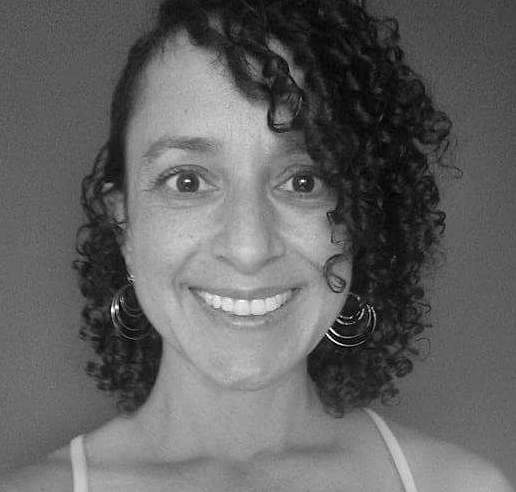 Ana Ruiz
Relationship School® Level 1 Relationship Coach
I firmly believe as human beings we are unlimited in our capacity to heal and grow. This belief has guided my journey of healing and transformation.  
Three decades of failed relationships, deep relationship pain, and a longing for intimacy and authentic connections are what motivated me to finally seek help in early 2015; that is when I found Jayson Gaddis.
 I became his student and a founding member at The Relationship School® where I am a Certified Level 1 Relationship Coach® and currently pursuing my Level 2 Certification.
I can see the truth now, I never quite learned how to do relationships well or resolve conflict in a way that builds connection. I did not learn these skills in school growing up or at home from my parents. I was 14 years old when my parents divorced and I created a story in my head that marriage is painful. I experienced my first heartbreak at age 17 and then again at 23 and 29. I felt as if something was wrong with me, frustrated and desperate for answers is that I read several books on relationships and still felt at loss. I am so glad I finally found answers and a lot more.
I am ready to help people have better relationships, with others and with themselves. I also have a passion for healing and finding solutions to living a joyful and balanced life after being diagnosed with a serious mental illness a decade ago. After years of countless types of therapies and studying several healing traditions and spirituality, I have overcome my mental health issues and continue to reach higher levels of my personal human potential.
I feel very grateful to be in a fulfilling romantic relationship with a great man. Our relationship feels like home most times and occasionally shines the light, uncomfortably, at where I need to grow. My partner and I are committed to our relationship and creating a safe container for us to self-express, deepen our connection, and support and challenge each other to grow..
www.anaruiz.life
ana@anaruiz.life
+206 290 9669
Schedule a FREE initial session with me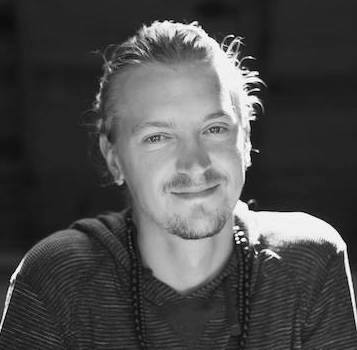 Brendan McCormick
Relationship School® Level 1 Relationship Coach
Growing up a child of divorce I found myself in the role of mediator for my family at a young age. This role led to an identity I created to protect myself, and it infiltrated the relationships in my life up until now. With this awareness, I've chosen to embark on the journey to becoming a Certified Relationship Coach at The Relationship School® with Jayson Gaddis.
I am now a Certified Level 1 Relationship Coach for individuals, currently pursuing my Level 2 Certification for couples.
I have a Bachelor's Degree in Psychology and have done social work with a variety of demographics (including homeless families, adults with disabilities, and children with severe trauma) for several years. Feeling stuck and limited by the nonprofit system, I decided to travel the world and ended up diving deep into spirituality. This provided me with great insight into the depth of my being, but I felt something missing in the spiritual practices I engaged in.
I contemplated grad school for Counseling Psychology for several years, thinking it was an inspiring career choice, but I had resistance due to trauma experienced in the formal education system growing up. While in limbo about grad school I explored plant medicines and shamanic healing. In the plant medicine ceremonies I found truth within myself by shedding layers of conditioning acquired during my life. However, I struggled with integration of this deep shadow work, which proved to be a vital missing piece on my path to wholeness. This created a desire to provide a service for individuals in need of Integrative Coaching. While formulating a business plan for my own coaching program I was blessed to find the work of Jayson Gaddis and The Relationship School®.
The Relationship School® has provided me insight into the power of relationships, and the ability they provide to recognize disowned parts of ourselves. With this recognition we can utilize challenges as opportunities for growth, and take responsibility for our life. I resonate strongly with the idea that the core human wound develops from forfeiting self-expression in exchange for connection. This resonance led me to enroll in The Relationship School® and focus on mastering skills to enhance my relationships, and help others do the same.
My number one priority is safety. I believe it's essential to provide a safe space for clients to allow themselves the vulnerability necessary to be authentic. If you feel called to dive deep into your heart and find out who you are by utilizing relationships as feedback to get into alignment with your true self, I'd love to work with you.
May we all have the courage to let go of our victim stories, remember who we are, and step into our natural authority.
www.brendanburdettmccormick.com
brendan.burdett.mccormick@gmail.com
+315 882 1130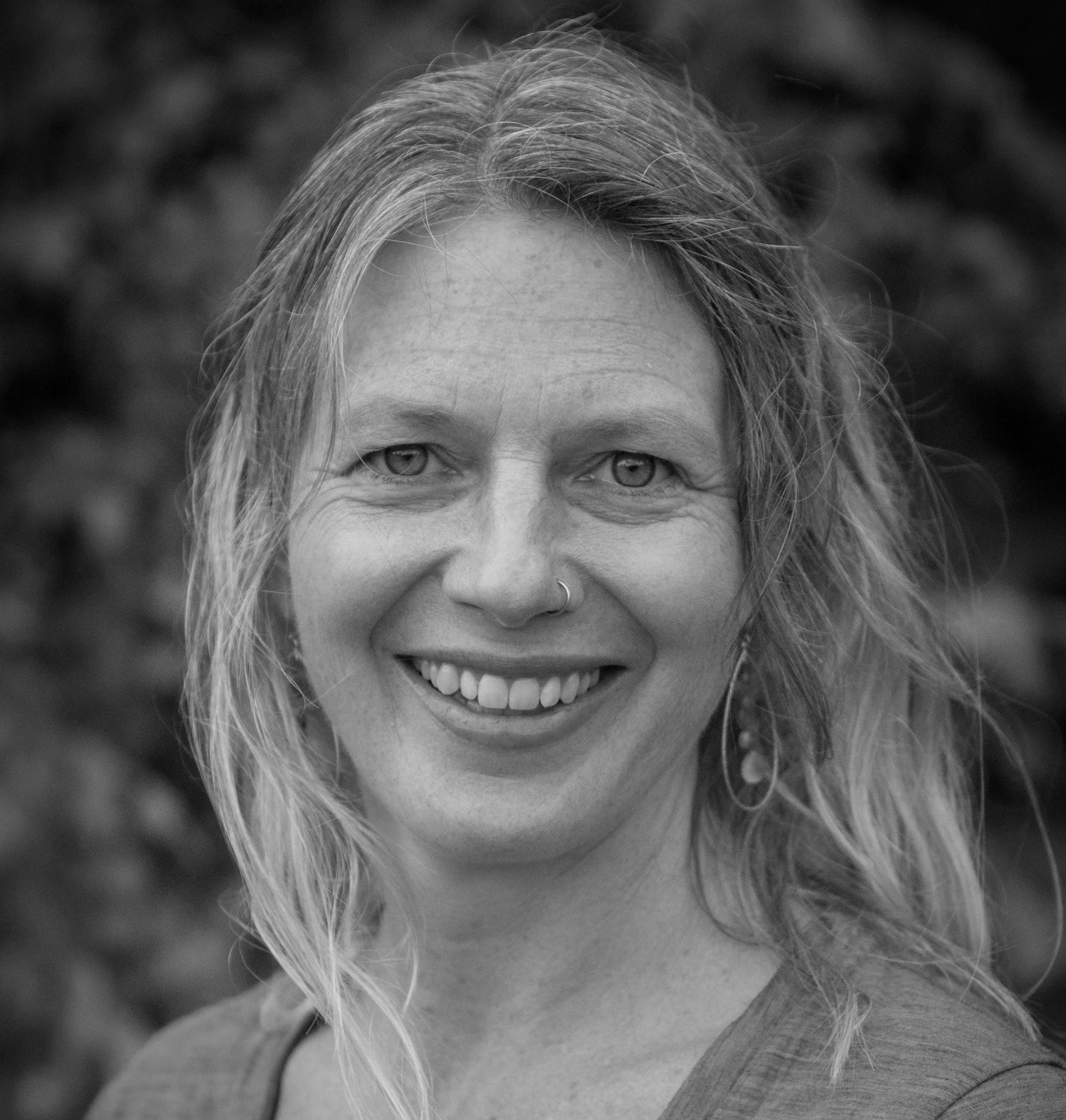 Denise Semanchin
Relationship School® Mentor / Level 1 Relationship Coach
I'm on a lifelong mission to learn how to love better.
But if someone would've told me a decade ago that one day I'd be a Relationship Coach as well as teaching the how-to-have-an-empowered-relationship-class at the local high school I probably would've choked on my coffee.
Back then, I was in the throes of depression and the only way I knew how to keep my head above water was to live in a fairly constant state of irritation and resentment. It's pretty incredible that my marriage survived those years.
And yet, after more than a decade of some serious looking in the mirror, today I live within a pretty rockin' marriage. Yes, I still fall down–my life is real and real can get messy! But I now know how to move back into connection with integrity. This path of commitment is challenging and I wouldn't have it any other way.
Cultivating fulfilling relationships is my highest priority and I'm inspired to my core to help others do the same. I'm a founding member of The Relationship School®, a Certified Level 1 Coach, and am working with TRS® to develop high school curriculum on relationships. Next up is my Level 2 Certification.
I've been married 14 years and we have 2 children, a dog, and a pet snake named Petunia. My roots are in the field of education as a naturalist and I live in the driftless region of Wisconsin.
www.denisesemanchin.com
dsemanchin@gmail.com
+608 354 2309
Schedule a FREE initial session with me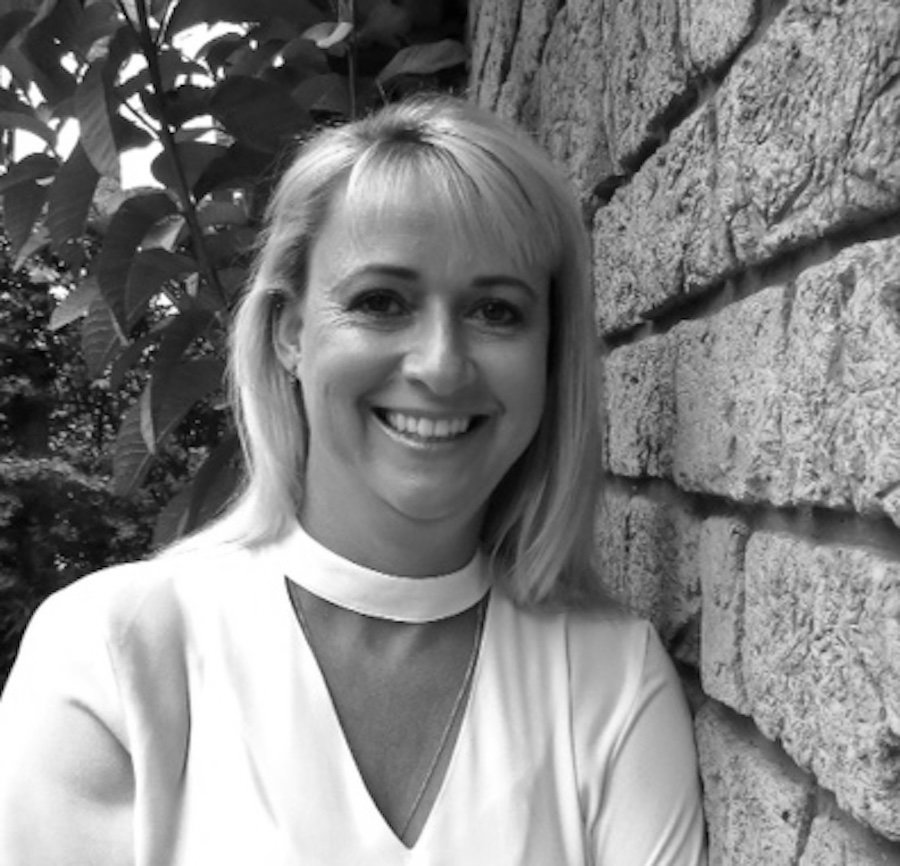 Jolandé Heppell
Relationship School® Level 1 Relationship Coach
Writing something that will catch your attention is not my forte or passion, coaching is. I feel alive when I coach and I see people taking steps to take charge and responsibility of their own lives. There is no greater reward than seeing someone take their power back.
My life story is not unique…
and the events and experiences I have had are certainly not unlike that which is experienced by many. It is however the sum of all these experiences, the choices, the challenges and successes I have arrived at, that have led me to a greater understanding of myself. It is out of this lifelong journey and deeper insight into who I am, that a need to support and empower others has developed.
Facing fears and healing wounds, no one likes doing it.The amount of mess that gets behind the fridge can be enormous over the years. Pulling the fridge out can produce a nasty surprise. Clearing out all the mess can be unpleasant, but it's got to be done. It's something most people prefer to put off for as long as possible but when we do finally start it, it turns out to be most rewarding and life changing. To begin with, it can be tempting to give up and hide it all again. We get used to it though and you can do it at your own pace and where you are at the steering wheel. If you are looking for a coach that is willing to go the distance with you and hold your space for you, contact me, do this for yourself, invest in yourself. Change starts with you.
www.jolandeheppell.com
joheppell68@gmail.com
+27 83 284 9745
Schedule a FREE initial session with me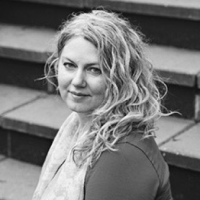 Karen Chonzena
Relationship School® Level 1 Relationship Coach
The most important mission in my life is to love and be loved. Having 30 years in adult life and relationships, much of it difficult and pushing my own growth edge, I have much to draw on when it comes to understanding my clients no matter where they are in their journey.
I have a passion for teaching my clients how to stand in the truth of who they are and what they want – no apologies. My passion extends to guiding my clients to discover their gifts which has them stepping into their power more fully as well as learning how to deepen in relationships by taking responsibility, which in my experience is a recipe to help set us free from being stuck.
My relationship story: I chose relationship as a path, and that path was more fully realized when I met my husband fifteen years ago, had I known what a difficult road it would be, I don't know that I would have chosen it! We have been married for 10 years and raising our blended family of 4 children at the time ranging in age from 3-9 and now they are 17-23. For most of our marriage I had an unmet longing to feel included, respected, met and to have mutuality. I had to learn and will continue learning how to find balance between collapsing in on myself in shame and unworthiness and posturing with judgment, resentment and anger. We had the love – no question – but we struggled with the rest. I had lost hope that we could make this work. I couldn't have imagined getting to a place of feeling so damn grateful for the last fifteen years of heart ache and growth – but I truly am! I have struggled in my life to know that it is ok for me to take up space. It has taken two failed marriages, many dark nights, a desire to not quit on the current marriage, and an amazing teacher who could only mirror the love that I am, to accept and love all that comes with being in relationship to me and with me. After all the training and deep dive of personal growth work, I realize that my husband has been my greatest teacher and once I began to own my part in our fractured relationship, I knew without a doubt that not only am I all in – in this relationship, and for the long haul, I am truly honored that he wants to continue this incredible journey with me.
A little about my work history: I began working with clients in 2004 as a Massage Therapist and Cranio-Sacral Therapist, I transitioned this practice into an energy medicine practice and then expanded into doing intuitive coaching. I teach a mindfulness practice type of meditation, lead sacred circles and I also mentor women to become intuitive healers. I am now very clearly guided to live my greatest passion – to help others in relationship! It is my absolute joy to be in service to my clients as their coach to witness their process of discovering their own truth and stepping into their own power to create the life they want.
I offer a 30-minute no obligation free session to see if we are a match to work together.
soululartherapy.com
kchonzena@gmail.com
+425 750 7085
Schedule a FREE initial session with me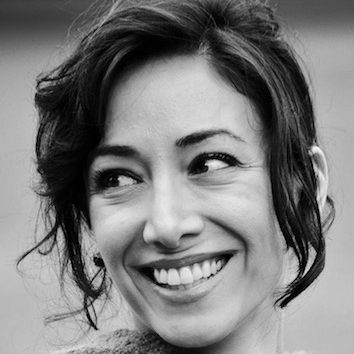 Leahnora Romaya
Relationship School® Level 1 Relationship Coach
"If only my partner would change, I would be happy and fulfilled." "I can't be myself and be in a fulfilling relationship." I spent years exhausting these beliefs to discover a dead end. It wasn't until i took accountability for my own experience and my own needs that I discovered the magical open road to authentic connections.
Ever since I was a little girl I had a fascination with men and romantic relationships. In high school I wrote an advice column on dating. But alas, my conditioning told me that this passion wouldn't pay the bills or earn me a seat at society's table. So I chose a career in the environmental sciences. Even though it wasn't my true calling, I'm grateful for this path because I learned some valuable lessons.
I spent 12 years in the field of environmental science, researching the ways the transportation industry affects the environment. I discovered that even the tiniest impact can create a ripple effect and over time can incrementally create a big mess, sometimes irreversible damage.
We have a similar dynamic in our human relationships; the slight nod, the sigh that was just a tad too long, the embrace that was a little stiffer than normal. So subtle we don't even realize that these perceived slights have built up as tension and patterns in our bodies and have fed beliefs about a story of ourselves that, in order to survive, we must maintain.
Now, I want to help others cut through the bullshit in their lives and see how simple it can be to transform your relationships and at the same time empower yourself to be the most authentic version you can possibly be.
I am living proof that a relationship can serve as a path to learning to love and accept yourself and to discover your own unique gifts and authenticity. I'm recently married and spend the first few years of our relationship in utter hell. I was desperate for a marriage proposal but instead was met with pain, infidelity (on my end), resentment and frustration.
Desperate to wake up, I embarked on a self development journey that included meditation, yoga, hypnotherapy, somatic therapy, prescription drugs, non prescription drugs, work shops, classes, sound healing, couples counseling, rolfing, you name it, I did it.
But none of those modalities helped me discover my authenticity as much as becoming aware of the structures, beliefs, behaviors, thoughts, emotions that I experienced in my relationships (with my partner, boss, mom, dad, friends, family etc).
Shifting my awareness to observing my own experience, rather than focusing my attention outward on the other, really opened up powerful insights and has transformed my life in a major way. I'm definitely a work in progress, and excited to work with you on this journey.
leahnorar@gmail.com+619 873 5553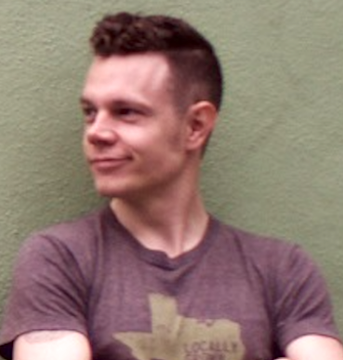 Warren McKee
Relationship School® Level 1 Relationship Coach
I've walked the depths of human despair. I was that homeless, alcoholic, and drug addicted veteran who often fell asleep to the sounds of enemy mortar fire. I lost everything including my wife and kids driving away with nothing, but the clothes on my back.

I've been as low as a man can go – and I am living proof that no matter how bad your circumstances; no matter how bad your relationships, it's never too late to turn it all around and get the life you've always wanted. I'm here to show you how.

warren@learnhealthylove.com 
+816 521 9813
Schedule a FREE initial session with me