RELATIONSHIP COACHES-IN-TRAINING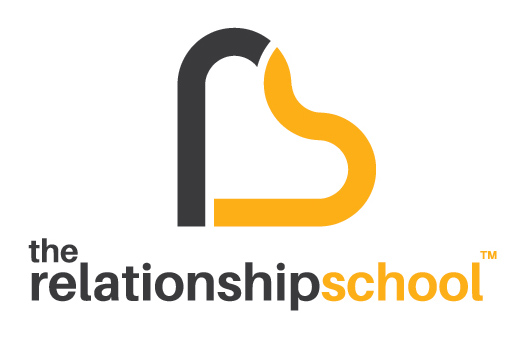 Work with a Relationship-Coach-in-Training for $25/session
One of the most important aspects of having a great relationship is to have one simple mindset.
What is the mindset?
To be a student. 
And what do students do?
They learn.
So, if you want to finally learn how to do relationships well, I recommend taking a class or hiring someone to teach or coach you.
Right now, I'm offering to help you. A small tweak, a big breakthrough, or some gentle and firm reflections on your situation.
Yet, here's the deal. I'm not currently offering private, one-on-one coaching, and my rates are out of most people's price range.
But there is one way you can learn about long-term relationship from me privately: sign up for a one-on-one sessions with a Relationship Coach-in-Training that I am in the midst of training personally.
Let me explain.
These folks are working directly with me on how to help people with our very effective map and tools. They spend every week learning and growing for nine months and already bring a unique skill set from a variety of backgrounds where they've been helping others in some capacity for years.
So, this group is very experienced.
And, they want to help you.
If you want very affordable coaching from one of our coaches-in-training, give this a try. The testimonials so far have been amazing.
Here's how it works:
After you apply and get accepted, we pair you with one of our coaches-in-training.
You pay $25/session for 2 sessions per month, for 3 months.
This is $150 for 3 months of coaching.
You can pay in monthly installments or upfront (note: payments are non-refundable).
For context, this is truly an incredible deal… Fully trained coaches and therapists charge $100-250/hr.
Here's what to expect from this relationship-coach-in-training sessions:
– Your coach also needs to record each session via Skype or Zoom to submit to Supervision with Jayson; so you must be willing to be recorded via Skype or Zoom video session.
– Jayson gives feedback to your coach on how they can better serve you, and points out specific areas you might not even be aware of that could illuminate an old pattern. Your coach will then work to help you understand it better and feel more empowered around it.
– The Relationship School® may also use your video as a teaching tool for future Relationship Coach students down the road and will be stored in our learning library.
We typically have a wait list, so it may not happen immediately.
All you need to do is apply below.
First come, first served.
If selected, you get hands-on help in The Relationship School's® private coaching program.
Remember, you must commit to a minimum of three months. Getting paired with a coach can possibly take up to a couple of months, depending on the number of coaches and clients in the queue. Once accepted, your coach will get you the necessary payment links and agreement forms to sign and you'll be on your way to scheduling your first session. 
Important, please remember that this is a service we are extending to the larger Relationship School® Community and students and followers of Jayson Gaddis.
Participating in this program means that you agree to meet the the requirements of the Relationship Coach Training program.  
– The coaches and the entire training program is on a tight schedule and so we expect you to meet with them in a timely manner.
– Unlike traditional coaching, you cannot come and go when you feel it works best for you. If this is what you want, then working with a professional therapist or coach and paying their fee would be the better choice for you.
– If you do sign up with us, but then flake out, and stop returning emails, etc, we'll promptly remove you from our program to serve clients who are more ready and more willing.
– By engaging in this program, you are signing up on our conditions. This means that you agree to the terms of payment, scheduling, videoing and showing up prepared for coaching. These criteria have been designed to accomplish the highest level of training and competency for the coaches. This in turn will be passed along to you as our service.
If you need further clarification of the expectations of the program, please contact [email protected] before applying to work with your coach so that we can get that squared away initially.
At the end of your six sessions we request your feedback on how it went so we can continually improve the coaching experience for all involved.
So, if you want to get private help from one of our coaches-in-training, click the button below to apply.
Thank you for investing in yourself and we look forward to serving you.