Become a Certified Relationship School® Coach!
Help Others Effectively With Their Relationship Challenges & Finally Claim Your Dream Job.
Primarily you will learn The 5 Building Blocks Of Effective Relationship Coaching
Setting the context for the coaching experience
Presence
Deepening
Leadership
Inner work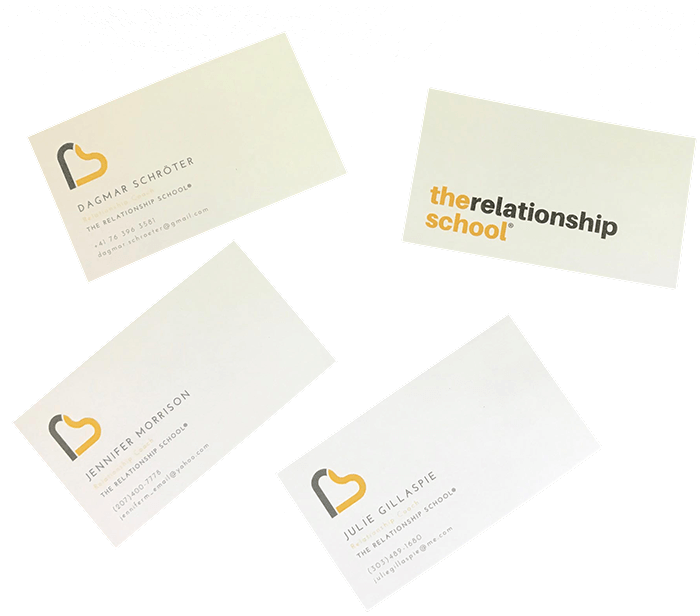 Become a Certified Relationship School® Coach!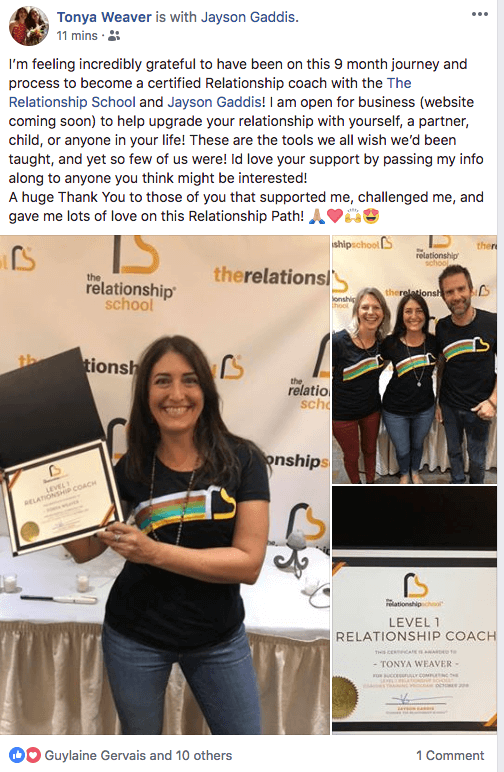 Dear natural born helper,
This message is for you if you are a therapist, coach, or a natural born helper of some kind…
If your superpower is helping others, I'm looking for a small group of helpers that want to learn how to coach others more effectively and efficiently around their relationship challenges.
My guess is that you were the type of person as a boy or a girl, that had to help someone or you got really good at helping. Maybe it was helping a depressed parent, or a hurt sibling, or you were just the one tracking all the crazy family dynamics. Maybe you were the person your friends went to on the playground when they were hurt. And maybe you are still in this role in your friend circle, or even in your intimate relationship.
Maybe you chose a service-oriented career helping others.
If any of the above are true, congratulations, you are naturally set up to be good at helping others.
However, your skills are probably limited because you may be making the same mistake so many helpers make. You help from your childhood strategy to get approval/love and avoid losing connection. Or maybe you have a habit of helping someone when they are not asking for it. Or maybe, you think it's your duty to rescue people.
But the truth is none of the above are truly helping people.
In fact, when you think you know how to help someone when they are not asking for help, you rob them of the opportunity to fail, fall down, make mistakes, and pick themselves back up, which is where transformation happens.
If you want to breakthrough these limited ways of helping others and sharpen that natural helping sword, I'd like to invite you to become a relationship coach. It will be an extraordinary transformational experience for you. Plus you can get paid to use your superpower and do what you love.
If you want to attend one of the best relationship coaches training on the planet, then I want you to consider training with The Relationship School® in our level 1 relationship coaching program.
After you apply, one of our enrollment coordinators (or me) will speak with you personally for as long as we need to help you take the leap with the other brave souls about to make this journey. It's our 5th training, and I'm only accepting a small group of people while being very selective.
You are also welcome to speak with anyone from the program last year to hear about their experience. Just ask and we'll put you in contact after you apply.
Regardless, if you're feeling called because you are already a coach, therapist, or natural born helper, then apply now and we can get to your questions later.
I only have 14 slots total.
Will you join us?
Jayson, Founder | The Relationship School®
Are You A Natural Born Helper?
Ready to learn how to help others and get paid for doing what you love?
Hurry and get your application in now!
The Relationship School®'s coaches training program is a rigorous 9-month crucible where you not only learn how to guide someone through their relationship challenges, but you help yourself along the way.
Any good coach is relentless about his or her inner work. The smart coach knows your own "stuff" will impede the coaching process so in this training you will examine all the ways in which you have helped others in the past and get a serious upgrade on how to help people more effectively.
Most coaching programs are a few weeks long and are overly simplistic in nature. This training goes to the heart of the healing relationship and also pushes you to sharpen your helping skills and hone them toward more and more effective ways of truly helping someone.
Because Jayson was a psychotherapist for 10 years, he understands the healing and transformational process of human journey. So, this training also takes the best of psychotherapy (but it is NOT psychotherapy) and psychology and infuses the coaching process with a depth that is unparalleled in any other coaching program.
If you want to face yourself this year and get better tools to assist you in your own journey as well as helping others, this training is probably a good fit.
If you want to step into and claim your essence as a healer/helper/guide/coach, this training is the spot.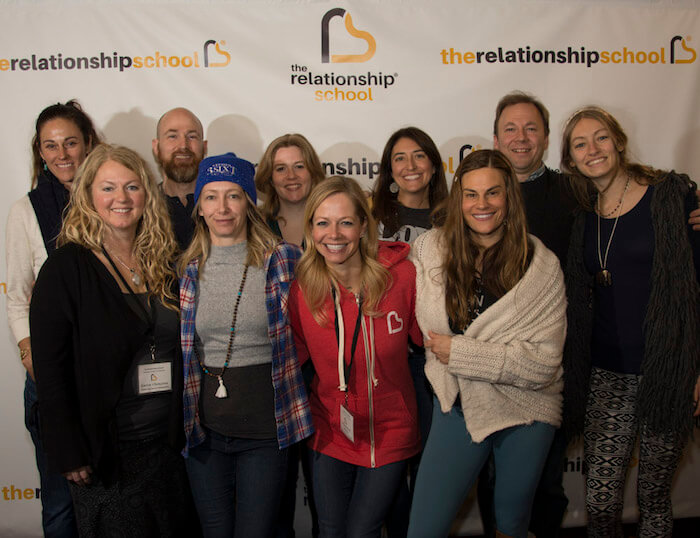 Are you ready to start getting paid well for your superpower?
Prerequisite to apply
Have taken the Relationship as a Path Foundations 8 week course
Have taken DPIR
Are a coach or therapist already
You are hungry to serve others and get more skilled at doing so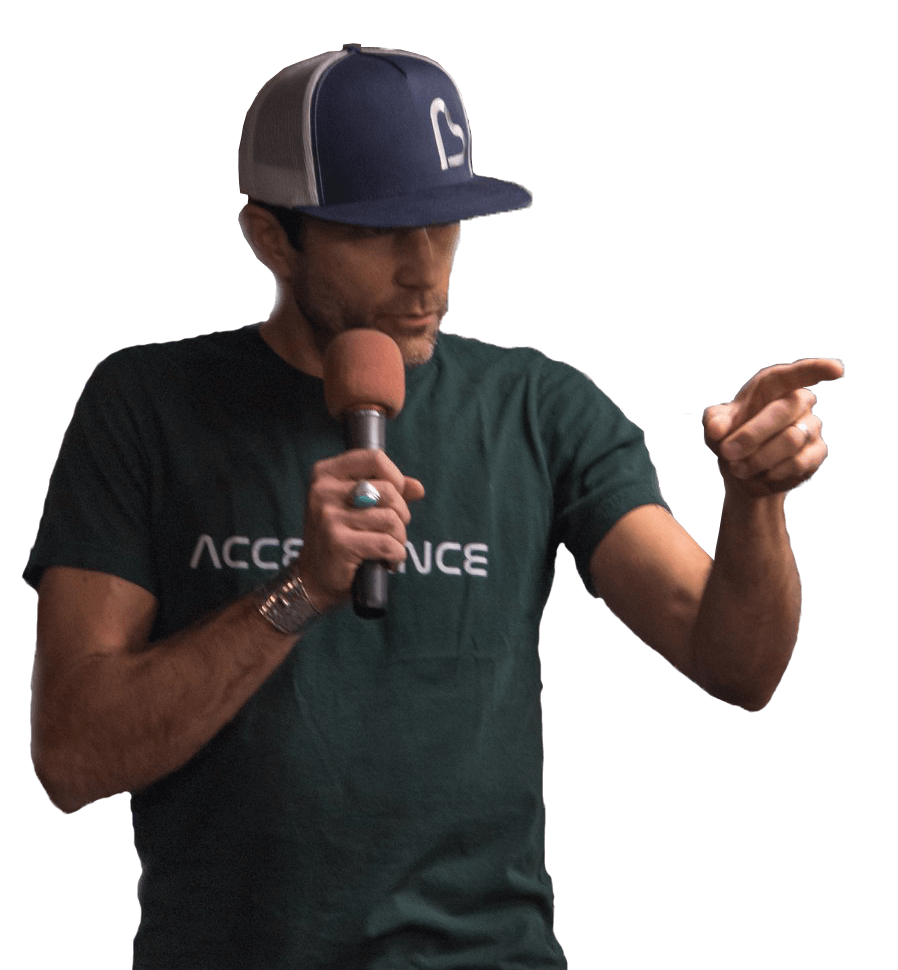 WHAT YOU GET
If you train hard, you will become a Level 1 Relationship Coach
You'll get 3 live in-person training weekends here in Boulder Colorado
17 virtual training sessions
Real clients that you start coaching immediately.
The Level 1 Five building blocks of effective relationship coaching
Massive boost in your self- confidence, knowing you have completely transformed this part of your life
Belonging to a growth-development tribe that knows who you really are because you've been through this huge rite of passage together
Noticed. Because other people will be like "WTF happened to him/her? She/He is so solid."
An opportunity to join our Certified Coaches community
What makes our coaching approach so effective and unique?
Please read the below sections as they answer some of the most common questions we get about this training.
What makes my work different than circling?
I've done a lot of circling and incorporate some of it's principles in my work. However, circling's primary focus seems to be about understanding someone in the present moment while continually dropping your agenda. To co-discover and co-explore connection, like a relational mediation. Circling is about exploring connection and helping one feeling deeply seen and understood. It does not offer a map for how to do a long-term relationship, dissolve trauma or emotional charges from the past. Circling offer little to no maps, education or training on long-term partnership or monogamy. It's not what it's about.
This type of circling is a small slice of what theThe Relationship School® offers and it falls under pillar 3 of my work.
My work is steeped in the context of romantic monogamous partnerships. It incorporates 4 pillars one must have to thrive in a long-term relationship.
1- Map- the indestructible view. Vajrayana buddhism meets neuroscience.
2-Compass- understanding values, your true north, what you stand for, and how to communicate them
3-Tools- Over 40 relational tools including boundary setting, the 180 (how to dissolve emotional charges and trauma from your past), 5 steps to listening, 3 steps to speaking, non-negotiable needs, how to work through conflict, etc.
4-Fuel- How to create a safe, secure adult relationship using principles from adult attachment and neurobiology. We study the brain and autonomic nervous system in the context of long-term partnership.
My map and model come from my own experience with countless couples and individuals in the context of relationship and partnership as well as I live and breathe this in my own successful marriage of 10 years (together 14) while co-parenting 2 young kids.
Our core class is the class is the 2-semester class your never got in college called The Deep Psychology Of Intimate Relationships and it basically explores how relationships really work and how to do them successfully.
Our next level class is the apprentice program and it trains you to become a certified level 1 relationship coach. Also a 9 month training that starts at $8500.
We also have a larger vision of reaching a million young adults with our work, teaching them how to create safe successful romantic relationships. Every day our mission is aligned with this.
So, there is a HUGE difference between what I'm doing and circling is. Is one better than the other? Not really. I think circling and The Relationship School® are just VERY different and it depends on what your goals are.
What makes our work different than traditional therapy trainings?
Most therapeutic trainings are done in graduate school, typically lasting 2-3 years and cover a wide range of psychology, human behavior, and mental illness. They require you go back into your childhood to address problems. Primarily they are taught from a "medical model" perspective which assumes the client or patient is broken or there is something fundamentally wrong with them. Using the DSMV, you are taught to diagnose and treat symptoms of psychological problems.
Another paradigm that is reinforced is the notion that you stories from the past, particularly about your parents, are one-sided. For example, a therapist might probe into your past and help you see that your relationship issues are a result of your traumatic or neglectful childhood experiences. They reinforce the notion that you're parents "were not there for you." and further embed the "story" that you were abandoned or abused and thus colludes to blame your past for your present situation.
There are some excellent therapeutic training programs that seek to resolve specific issues such as trauma. These training programs have a very niched focus and the best of them will help you work with that specific modality. For example, the PACT model of couples therapy is a deep dive into adult attachment, but most of the time you have to be a practicing therapist to join a training like this, which requires 2-3 year masters program beforehand. Another good training is Somatic Experiencing. This training is a "bottom up" training to help you work with trauma very specifically. If you want a trauma specific training, please go back to graduate school and dive into a social work or master's degree in counseling. 
Here at The Relationship School®, we coach you in the here and now about your relationship life. We believe we have a much wider, and deeper, perspective on the human condition. We don't see anyone as broken, nor do we reinforce your stories. We challenge your stories and help you see that the greatest lessons in life are found in your pain and we help you see the wisdom in the adversity you have experienced. We use the present moment to repattern your relational way of being and we give you tons of tools and tips on how to coach people around their relationship problems. 
What makes our work different than traditional coaching programs?
Want to become a coach? Look online and you can find any number of 8 – 12 week coaching programs where you can become a coach, just by reading and studying material on life coaching.
Coaching is growing at an exponential rate because of short coaching programs are a dime a dozen, making it easy for you to "coach" people right away. These types of coaching programs produce very superficial results and do not get at the root issues that lead to lasting change. Instead they seek to change symptoms by helping you set goals and focus on the future, instead of the past.
We use the term "coach" because that's what the market understands. But in reality, we are deeply soulful healers, helpers, and guides. By stepping onto a "coaching" path with The Relationship School®, you become a "Cultural Evolutionist" because you are evolving the culture through relationship. I'm pretty sure this is the deepest coaching program in the World because it's run by a former therapist (of 10 years) who is relentless about personal growth and development and constantly working on himself. I've tried just about every modality and studied with masters from fields of Gestalt therapy, Sensori-motor psychotherapy, EMDR, Buddhist psychotherapy, Wilderness therapy, Family therapy, Integral, System theory, Men's work, Interpersonal Neurobiology, Attachment therapy, & The Demartini Method to name a few. So, this training is getting infused with my over 15 years in the professional field working with just about every condition.
Should I go to graduate school instead of this training?
I get asked this a lot so I thought I'd speak to it here.
Graduate school takes time and is often good for people who want a very traditional, conventional approach to helping people suffering from "mental illness." The main goal is to become a counselor or psychotherapist. See above.
Grad school is also for people who want an MA or they are after credentials such as MSW, LPC, or LCSW, etc. This is great for people that want to go work at a government agency that treats people for mental illness (mental health centers, public clinics, women's shelters, homeless shelters, addiction centers, etc) or a private agency that works with specific populations (privileged therapeutic programs for teens or families, a private eating disorder agency, and addiction treatment centers). If you work for the public or private, you will most certainly be using diagnosis and labeling to treat the patients and clients.
That's not to say, you cannot open your own private practice, but you will be taking longer than a coaching program to get that up and running. For example, I did a 3 year master's degree and after graduation I worked for a year in a therapeutic wilderness program as a family therapist, then I slowly started my private practice a year later, while working for various agencies. So I wasn't seeing private clients until 4 years after my grad program started.
The bottom line here is that graduate school is for people who want to take a traditional route, get credentials, study a wide variety of the human condition and mental health, and graduate as a counselor.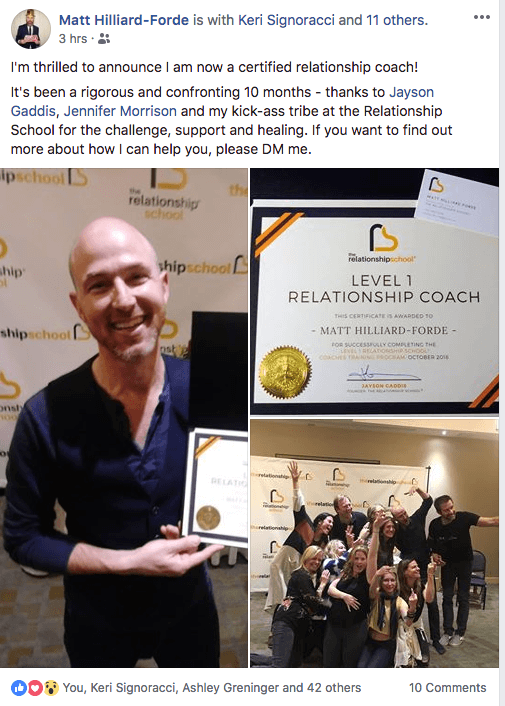 We're working through our stuff faster. We're sharing impact. We're practicing reflecting and validating. Our coaching with Jennifer has been more effective than any of the therapy we tried. Thank you.
I was so thankful to receive coaching from Jennifer, and it really did help me solidify my relationship with my partner. When I need any additional support she will be the first person I will contact!
Working with Daxe over a six week period has been tremendous! My fiancé and I are walking away equipped with many tools to better communicate and understand each other's feelings. We've also been able to better grasp ourselves. Daxe's warmth and kindness made it very easy for us to open up and gain some new ground with in our relationship. I would highly recommend working with Daxe to any couple. Thank you for all you help this with Daxe!
Daxe was able to help me identify issues and patterns going on in my relationship so efficiently, feed this back to me, and give me effective tools to tackle them in a really practical and grounded way. The work with her has helped me in many ways, and reoriented my approach to dealing with relationship problems. I found her style and energy relaxed but very engaged. This worked well for me, and I recommend her coaching to people close to me that I know could benefit from doing coaching work with her.
Daxe possesses an uncanny ability to distill the essence of an issue from a deluge of information, which has been tremendously helpful in keeping me grounded and focused on my healing journey.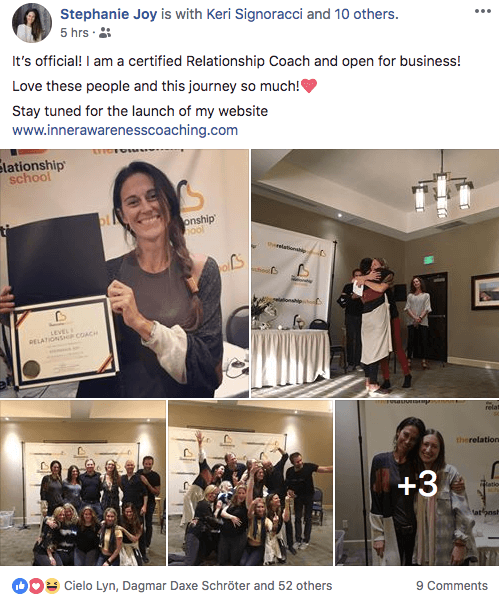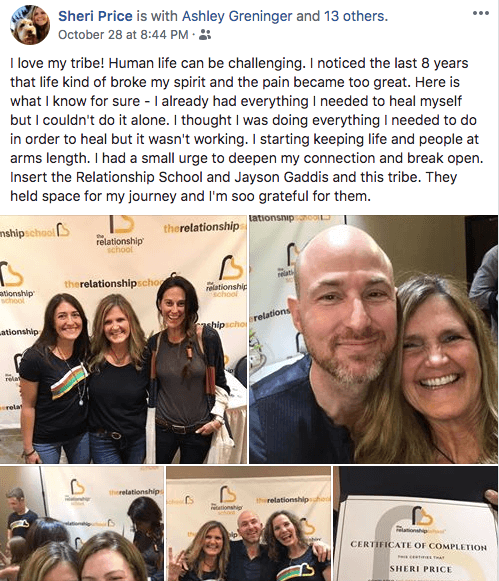 We found our time with Daxe extremely useful for our relationship. We were given specific tools to aid us immediately in the moment, which is so much better than waiting for the next therapy session to "talk it out." Rather we would speak about what would help us, practice it in session, so that we had the means to navigate our conflict effectively when it happened outside the bubble of therapy. We both felt heard and understood, and Daxe took great care of our feelings and perspectives as valuable insight into who we are as individuals and who we are as a couple, and how we could work towards healing each other. I would recommend Daxe to anyone seeking self-improvement, growth, and learning how to have the best relationship possible.
Our issue is that we are planning to get married and we wanted to go into marriage with our eyes open. We needed to look at several issues that we just had not gotten around to looking at. Julie was a magnificent help. She really holds the container and shows real compassion and discernment when it comes to who needs the attention, when to focus on someone, and how to get to the bottom of the issue. Several issues that were fights for us became unraveled as a result of Julie's gentle but firm coaching. As a result, we were able to work through a number of issues that both of us were a bit afraid to dive into without a proper referee
Julie was incredibly helpful in resolving some issues that my partner and I were struggling to navigate. She brought clear perspective to our problem and offered several tools to aid us with our communication skills as well as our ability to handle conflict in a constructive manner. Since implementing the tools that Julie suggested, we have noticed a drastic improvement in how we communicate with each other and how quickly we are able to repair the relationship after conflict. Thanks Julie.
Wow – Julie really held the container for us in a stable, solid, non-confrontational way. She held an impartiality that I appreciated. Here are some results we have experienced: 1) My partner and I are more likely to use non-confrontational language when things get heated 2) I am aware that I have serious issues regarding understanding my needs (before, I was oblivious to this) 3) My partner and I are more aware of where we go off-track regarding our sex life.
Julie did so many things well. She was really good with boundaries and time (starting on time, ending on time). Really good listening and holding. Structured. It felt like she created a really safe space for us to explore what we needed to and gave us tools when needed. Coming out of coaching I now feel much better communication with my partner. We were pretty good but she had us get more precise with our language and listening skills. I feel much more confident at navigating challenges together. She also helped us to do some really important work around needs. For me, it helped me to get clear and precise around my needs and in relationship with my partner.
2019-20 Apprentice (RC1) Schedule
We will have Virtual Classes every other Tuesday. All of the dates are listed below.
These calls will all happen through Zoom. We will send a link to you prior to each call, and it will remain the same throughout the course.
Semester 1
Virtual Classes 2019
August 20, 12:30 PM
September 3, 12:30 PM
October 1, 12:30 PM
October 15, 12:30 PM
October 29, 12:30 PM
November 12, 12:30 PM
November 26, 12:30 PM
December 10, 12:30 PM
Semester 2
Virtual Classes 2020
January 7, 12:30 PM
January 21, 12:30 PM
February 4, 12:30 PM
February 18, 12:30 PM
March 3, 12:30 PM
March 17, 12:30 PM
March 31, 12:30 PM
April 14, 12:30 PM
April 28, 12:30 PM
September 18th – 21st, 2019 – Boulder, CO
January 16th – 18th, 2020 – Boulder, CO
May 13th – 16th, 2020 – Boulder, CO
(Subject to change)
Check out our Code of Ethics to learn more about
our Relationship Coaching standards