This Masterclass Starts In:
Understanding Attachment Styles & How To Create Relationship Strength & Security
A Masterclass with Jayson Gaddis & Ellen Boeder 
Thursday, September 28, 2023
3pm MST | 2pm PST | 5pm EST
Investment: $40
In this powerful 90-minute training you will learn:
What relationship security means and why it matters.

Secure vs. insecure relationships.

How to work with different attachment styles in relationship.

5 relationship skills that support you in becoming more secure over time.

The most important agreement you can make to promote security.
Plus, you will get to experience a live Q & A with Jayson & Ellen, as well as lifetime access to a recording of the class! Inside this training, there will be a step-by-step integration roadmap, a downloadable guide, and an action plan for your next steps.  
Note: You do not need to attend live to register. (Many do not, but we HIGHLY recommend being there live to be part of the Q and A!). All registrants will receive lifelong access to the recordings and bonus resources, so, if you're interested in the content, but cannot make the live event, you can still register and view the recording when you can. Just be sure to sign up before the event.
A Virtual Masterclass with Jayson Gaddis & Ellen Boeder 
Understanding Attachment Styles & How To Create Relationship Strength & Security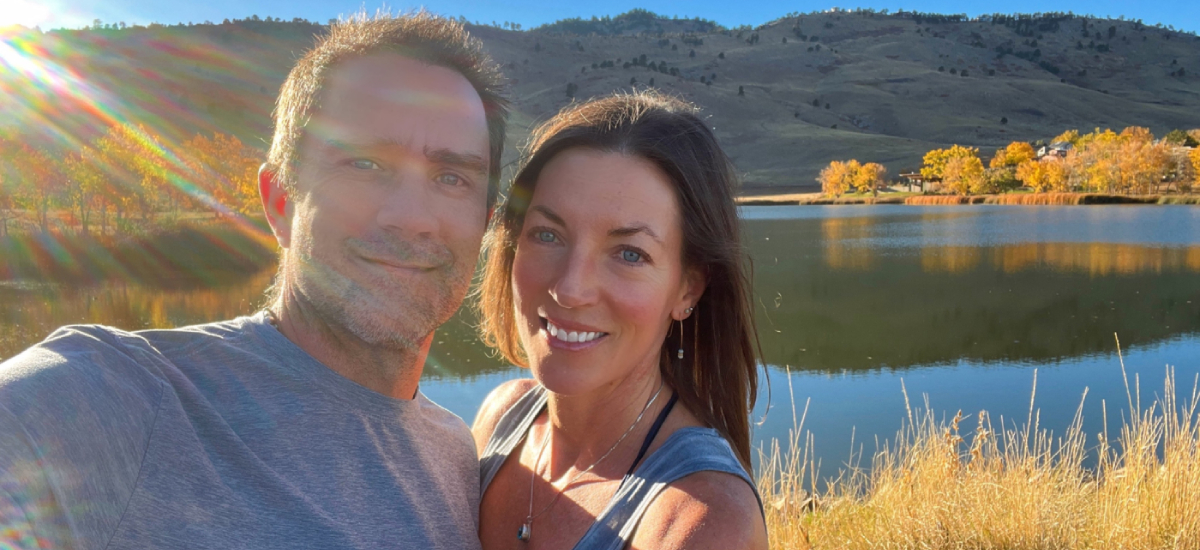 Jayson Gaddis, MA
Jayson Gaddis, MA is an artist, Wall Street Journal best selling author, podcaster, speaker, executive coach, CEO, founder, human behavior specialist and relationship expert. He is the creator of Interpersonal Intelligence® and Present Centered Relationship Coaching® and has trained over 200 coaches in 11 countries. His book Getting to Zero: How to work Through Conflict In Your High Stakes Relationships was voted Editors Choice, Best non-fiction, and Best Leadership and Business book in 2021 on Amazon. He's been married to his amazing wife since 2007 and has two beautiful kids. They live in Boulder, Colorado. When he doesn't live and breathe this relationship stuff with his family, he pretty much gets his ass handed to him. www.jaysongaddis.com
Ellen Boeder, MA LPC
Ellen Boeder, MA, LPC has worked in clinical therapeutic settings since 1994, and has been a licensed psychotherapist since 2003. Her experience includes working as a lead counselor with teenage girls in residential treatment, being a primary therapist in a partial hospitalization eating disorder treatment center, as well as facilitating women moving through trauma, addiction, mood, and relationship crises in private practice. Ellen has a strong background and years of training in yoga and meditation, and has developed programs that offer contemplative practices to patients in treatment settings. Upon becoming a wife and mother, she began studying neuroscience, interpersonal neurobiology and attachment theory more in depth. This led her to train with Stan Tatkin, PsyD, developer of PACT, the Psychobiological Approach to Couple Therapy), and becoming a Certified PACT practitioner. Ellen is also on faculty at The Relationship School, founded by her husband, where they offer relationship education and training for relationship coaches. Now primarily working with couples, she also enjoys teaching about the realities of our interdependence, and how we can leverage our biology relationally to support our fullest potential as human beings.
Masterclass Refund Policy
We have confidence that you will find value in this masterclass. If for any reason you are unsatisfied, please contact [email protected] and we will refund 100% of your money