This masterclass starts in:
How To Break Free From Codependent Patterns & Attachment Issues, For Good
A Virtual Masterclass with Ellen Boeder & Jayson Gaddis
Friday, June 23, 2023
2pm MST | 1pm PST | 4pm EST
Investment: $40
In this 90-minute training you will learn:
3 ways to calm your overfunctioning and anxiety.

The biggest myth and misunderstanding around codependency and attachment.

The shortest path from codependency to security with another person.

Why codependency and attachment are best understood together.

How to address a partner who is not on board, avoidant, or pulling away (it's not what you think).
Plus, you will get to experience a live Q & A with Jayson & Ellen, as well as lifetime access to a recording of the class! Inside this training, there will be a step-by-step integration roadmap, a downloadable guide, and an action plan for your next steps.
Note: You do not need to attend live to register (most people do not). All registrants will receive lifelong access to the recordings and bonus resources, so, if you're interested in the content, but cannot make the live event, you can still register and view the recording when you can. Just be sure to sign up before the event.
How To Break Free From Codependent Patterns & Attachment Issues, For Good
A Virtual Masterclass with Ellen Boeder & Jayson Gaddis
Your masterclass instructors: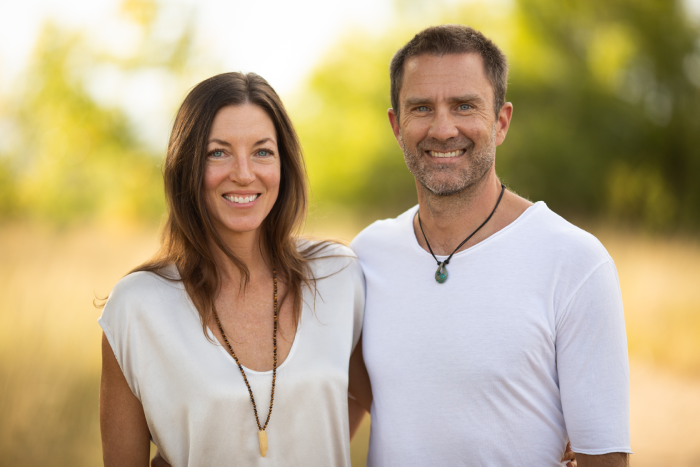 About Ellen Boeder
Ellen Boeder, MA, LPC is a psychotherapist and coach for couples in Boulder, Colorado, who has been interested in how relationships actually work for as long as she can remember.  Studying with innovative researchers and cutting edge practitioners in the field of psychology, relationships, and also yoga, for over 20 years has helped her integrate her approach to working with people in a sensitive, straightforward, deeply informed and embodied way.  The most high level training she does is usually at home with her husband and two young children, as she finds her way through the real, raw, and beautiful experience of being deeply intertwined with others.  Ellen is also a faculty member for The Relationship School®, is a long time yoga practitioner, and writes a blog that incorporates her studies in psychology with her life experience as a mother, called Rearranged by Motherhood. www.ellenboeder.com
About Jayson Gaddis
Jayson Gaddis is an artist, author, podcaster, speaker, executive coach, CEO, founder, human behavior specialist and relationship expert. He is the creator of Interpersonal Intelligence® and Present Centered Relationship Coaching® and has trained over 200 coaches in 11 countries. His book Getting to Zero: How to work Through Conflict In Your High Stakes Relationships was voted Editors Choice, Best non-fiction, and Best Leadership and Business book in 2021 on Amazon. He's been married to his amazing wife since 2007 and has two beautiful kids. They live in Boulder, Colorado. When he doesn't live and breathe this relationship stuff with his family, he pretty much gets his ass handed to him. www.jaysongaddis.com
Masterclass Refund Policy
We have confidence that you will find value in this masterclass. If for any reason you are unsatisfied, please contact [email protected] and we will refund 100% of your money