Are you ready to level-up
relationally & sexually?
Life is stressful enough, right? Especially when you try to go it alone. Don't be like ordinary men who chase money, sex, and relationships, and then resent their life. Instead, surround yourself with other high-caliber, vulnerable, honest men who are willing to look in the mirror and change. 
Get ready to transform your relationships and sex life in eight weeks through conscious community of other men who will support you, and challenge you to stay accountable to your goals and desires.

We meet virtually Wednesdays from 12:00 pm – 1:30 pm MT starting February 1-March 22, 2023.
Growth-oriented men who are serious about changing their relationship and sex lives

(we'll be covering other big life topics such as money and health as well).

Guys who tend to 'lone-wolf' it but are ready to be seen.

Men who want to be around other dudes who push them to go to the next level.
Our next journey begins Wednesday, February 1, 2023
Session 1 – October 5th

Session 2 – October 12th 

Session 3 – October 19th

Session 4 – October 26th 

Session 5 – November 2nd 

Session 6 – November 9th

Session 7 – November 16th

Session 8 – November 23rd
Session 1: February 1, 2023
Session 2: February 8, 2023
Session 3: February 15, 2023
Session 4: February 22, 2023
Session 5: March 1, 2023
Session 6: March 8, 2023
Session 7: March 15, 2023
Session 8: March 22, 2023
*All dates are on a Wednesday, 12:00pm – 1:30pm MT
*Time commitment: 2 hrs/week total (= weekly group sessions + one weekly accountability check-in with another man in the group) for 8 weeks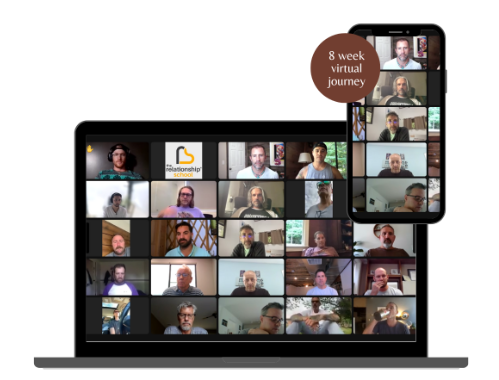 What Others Have To Say About The Men's Group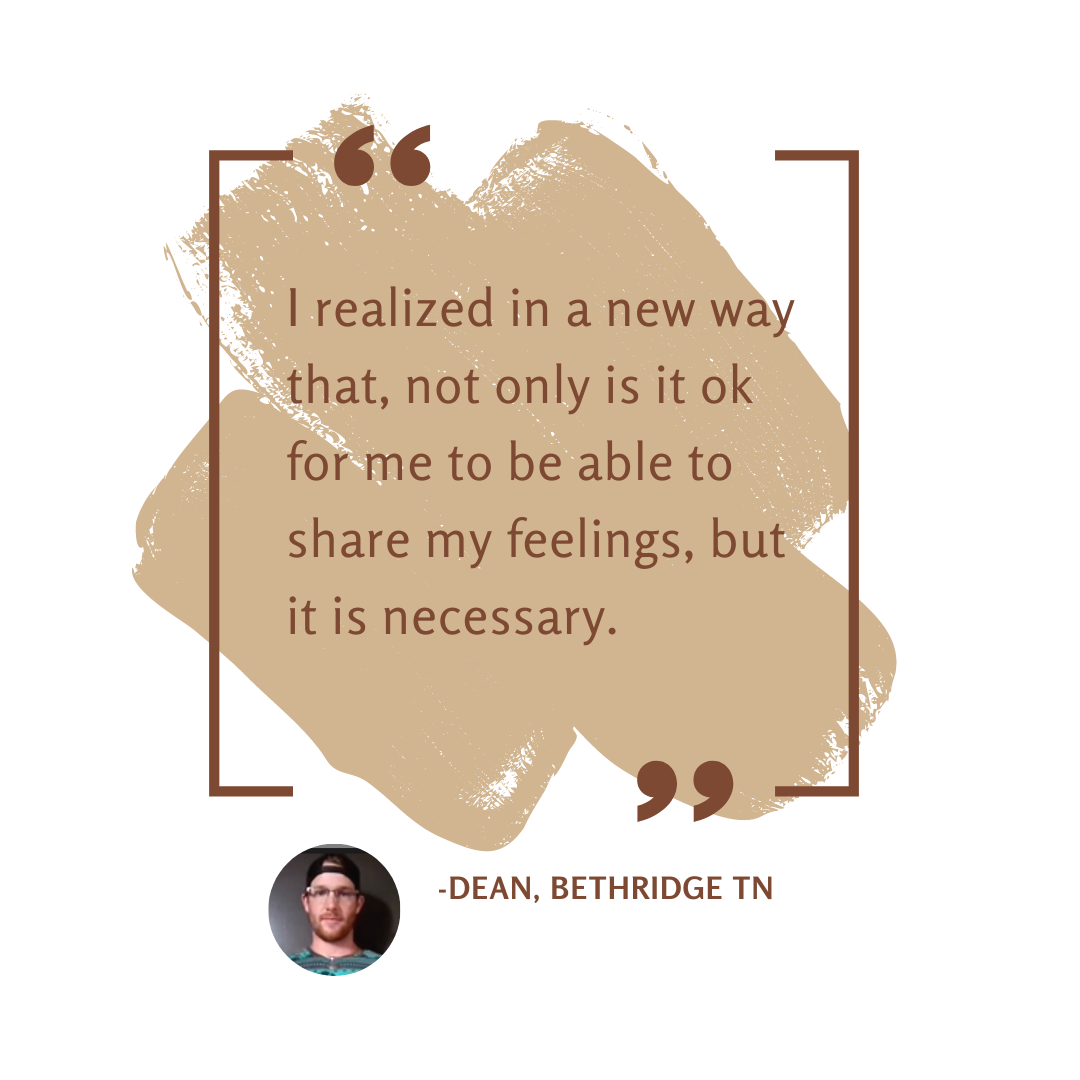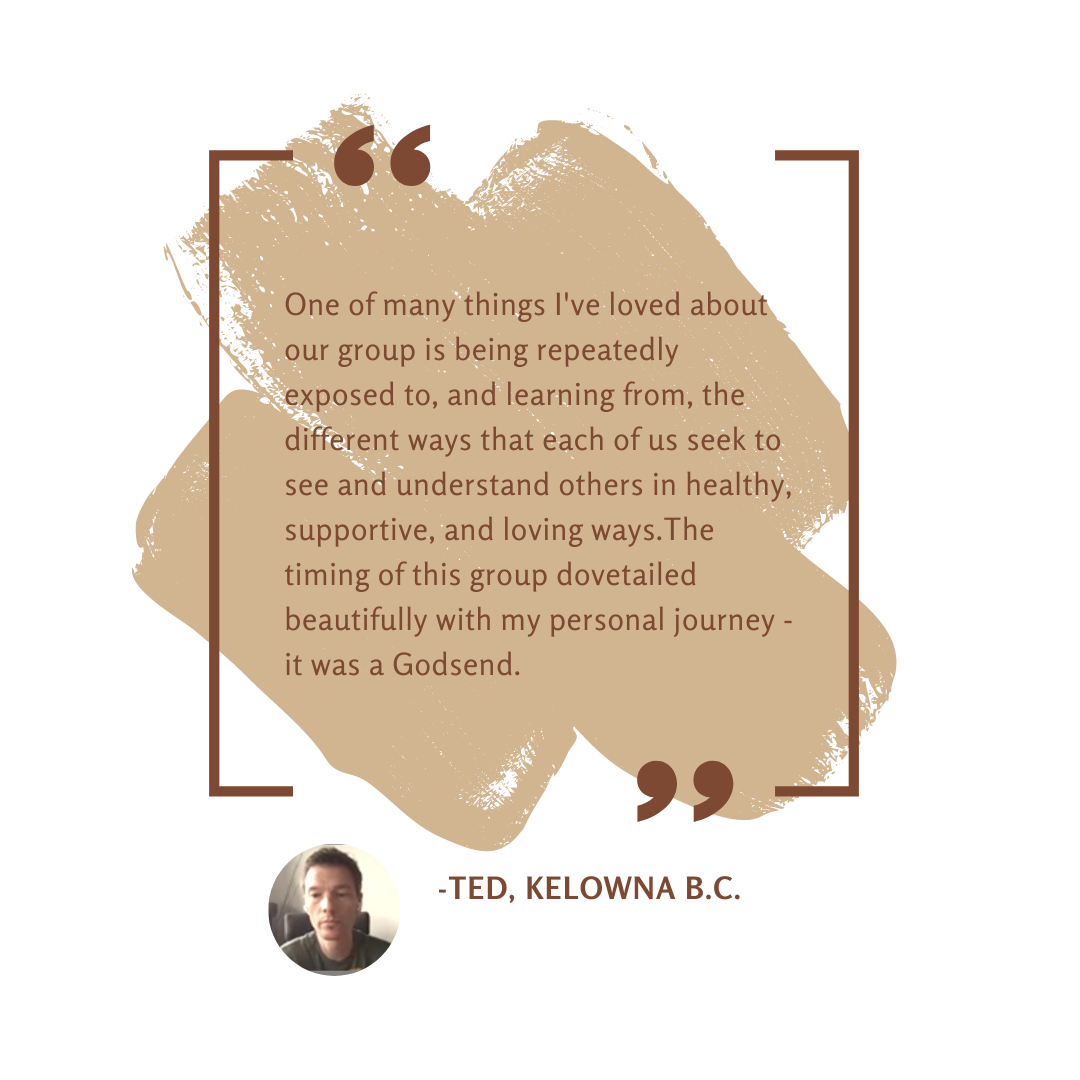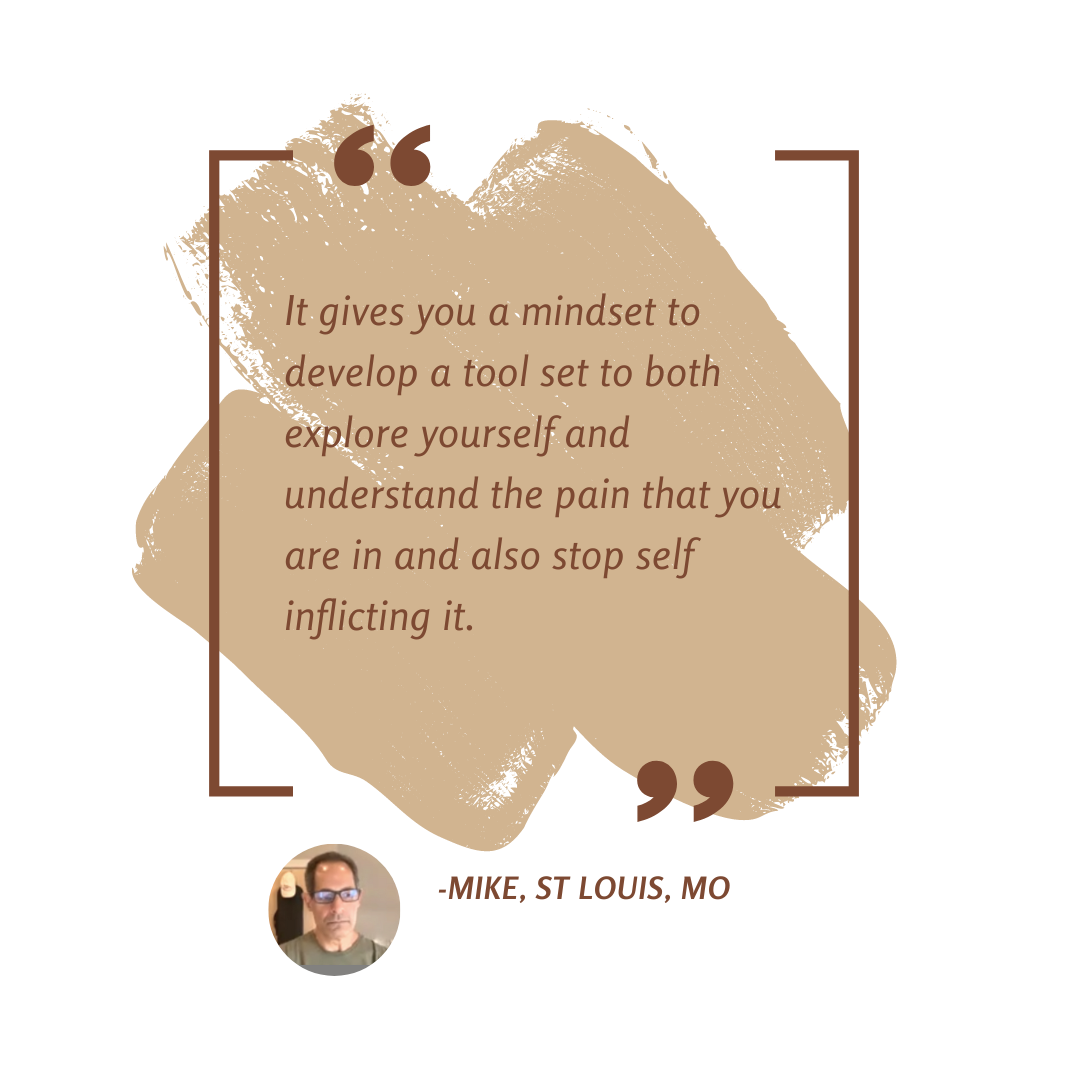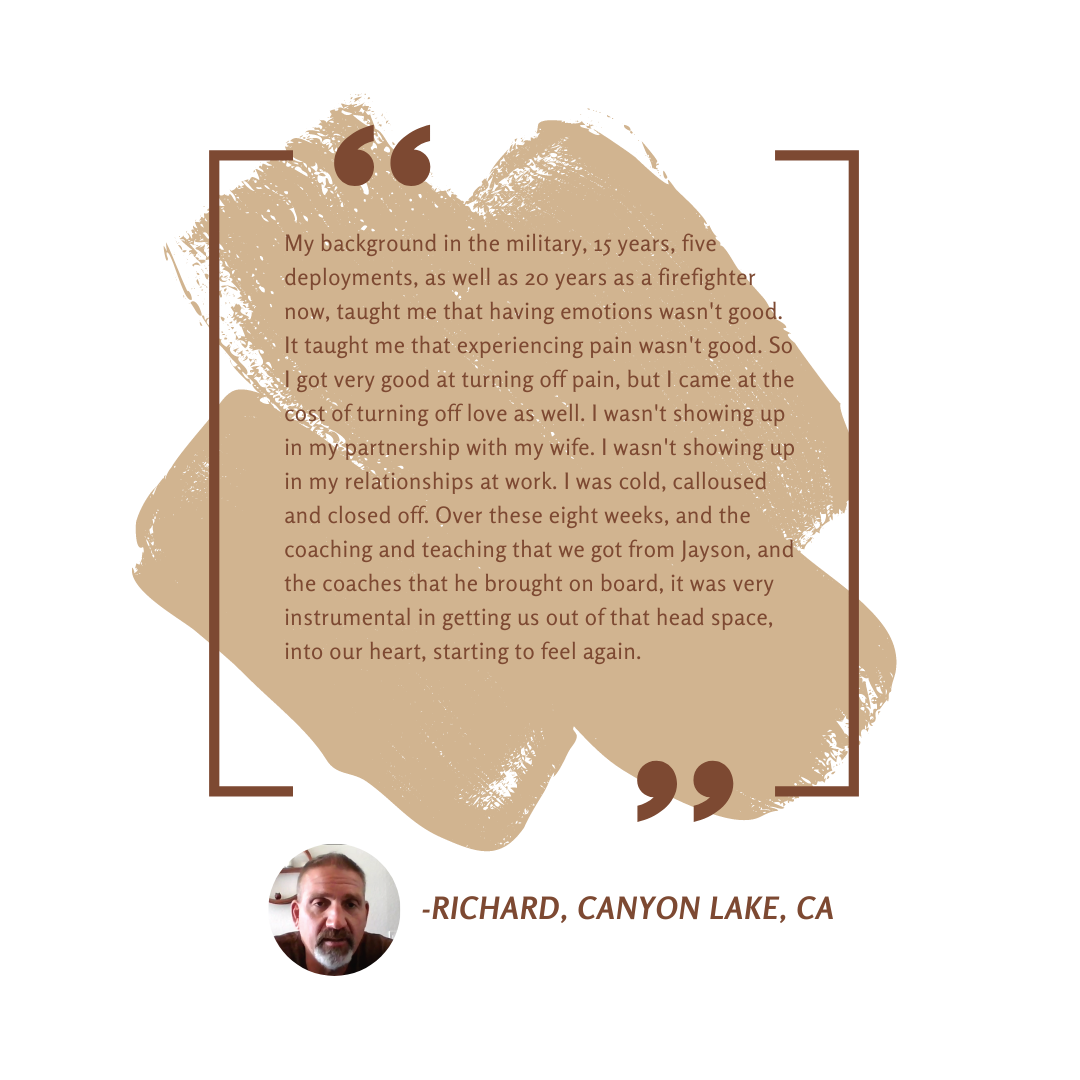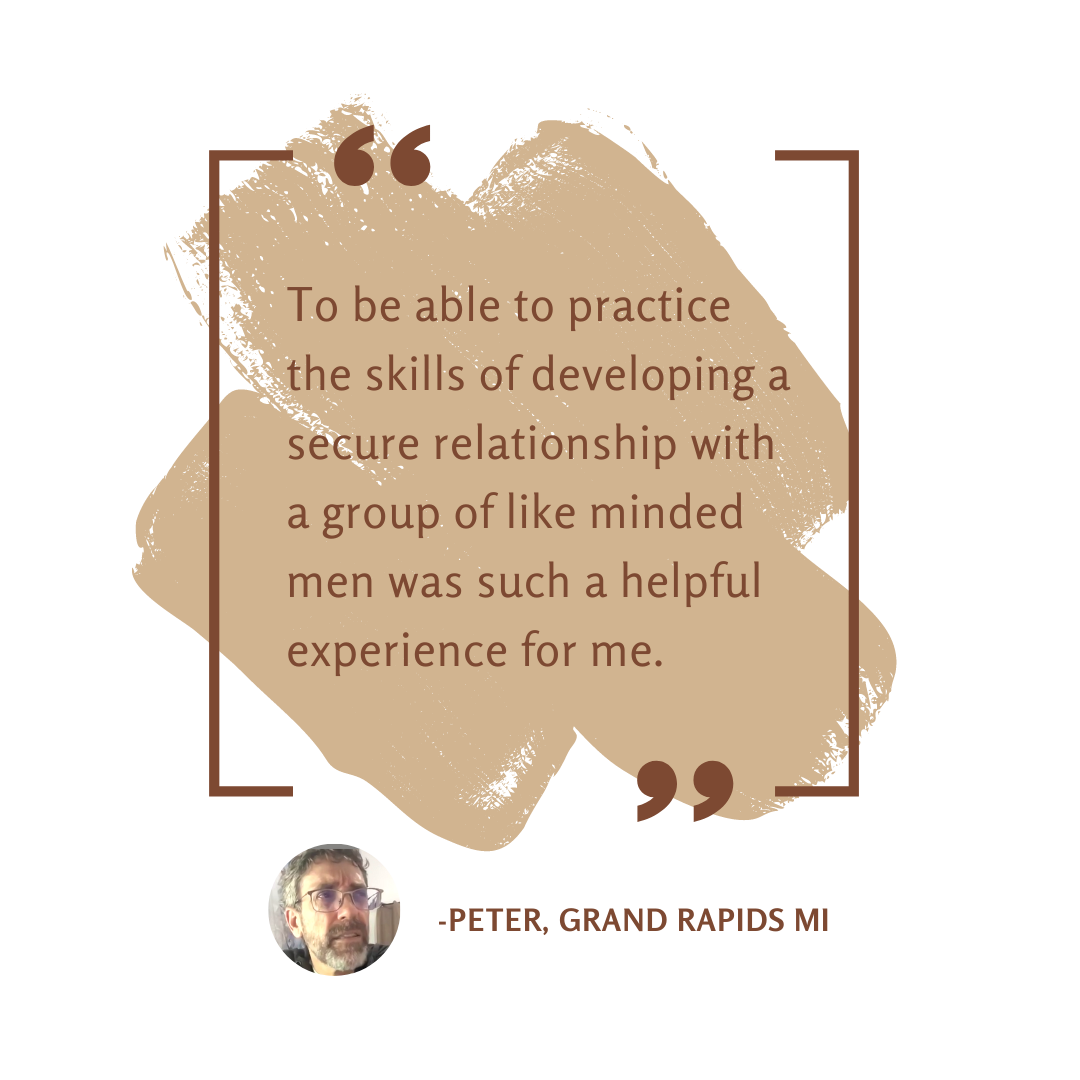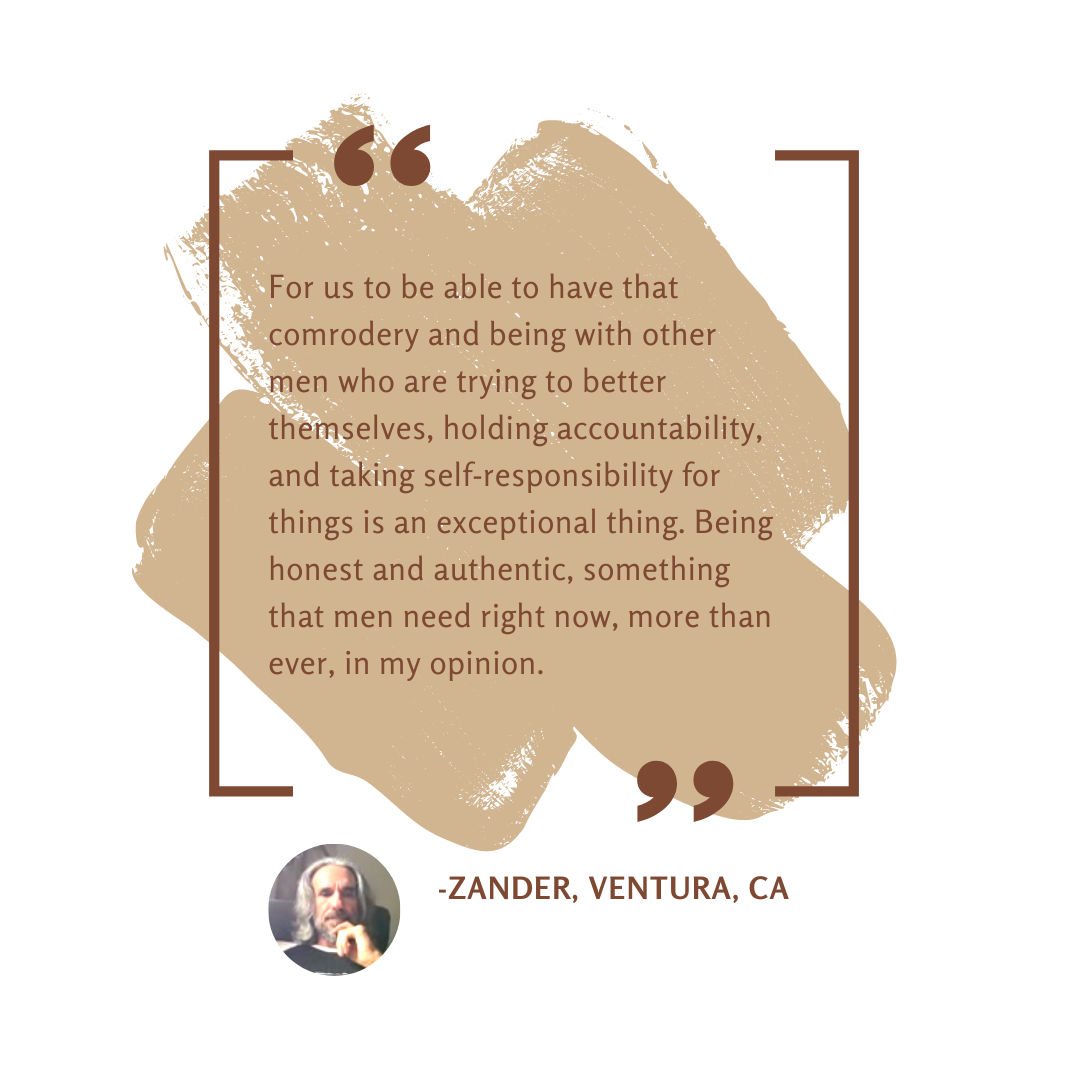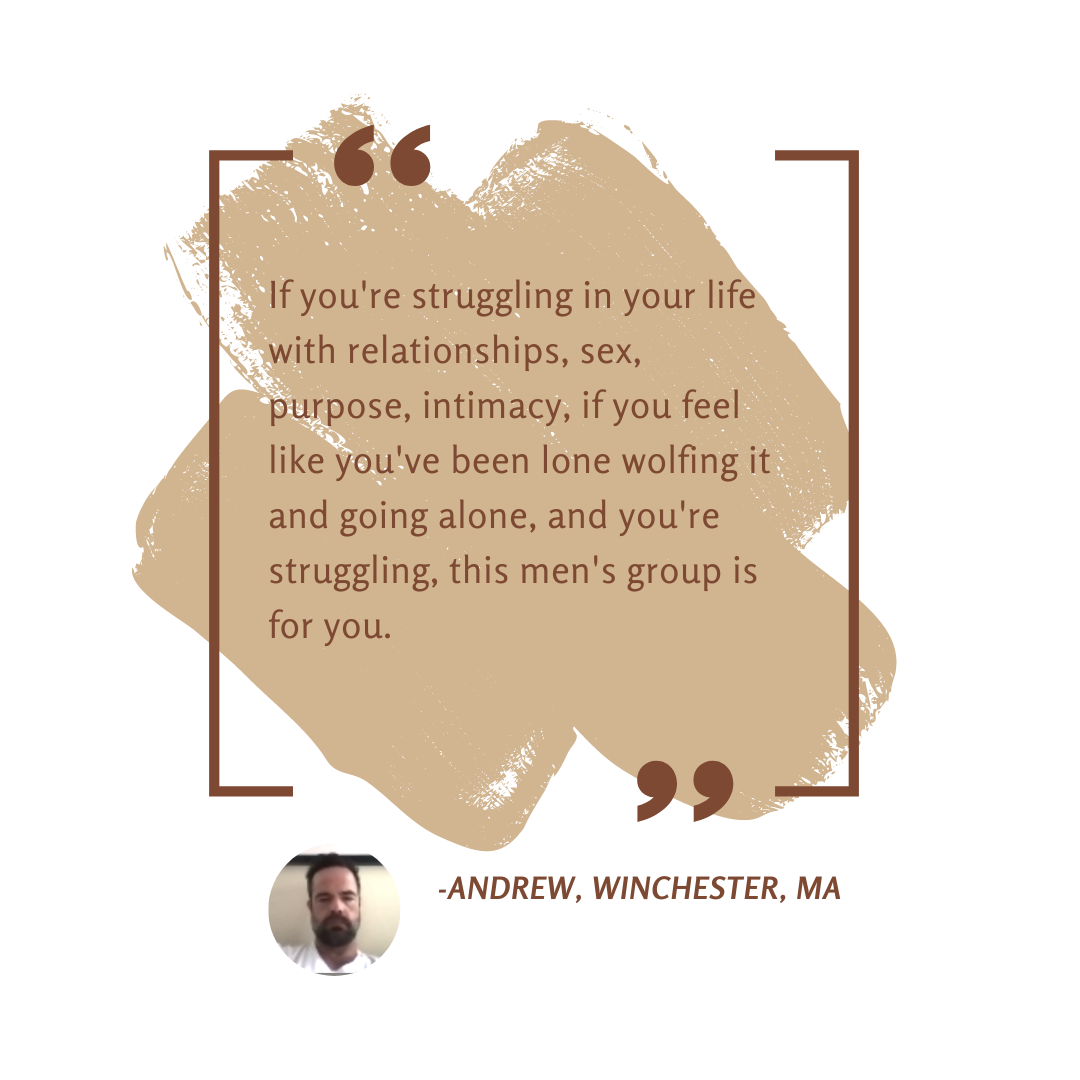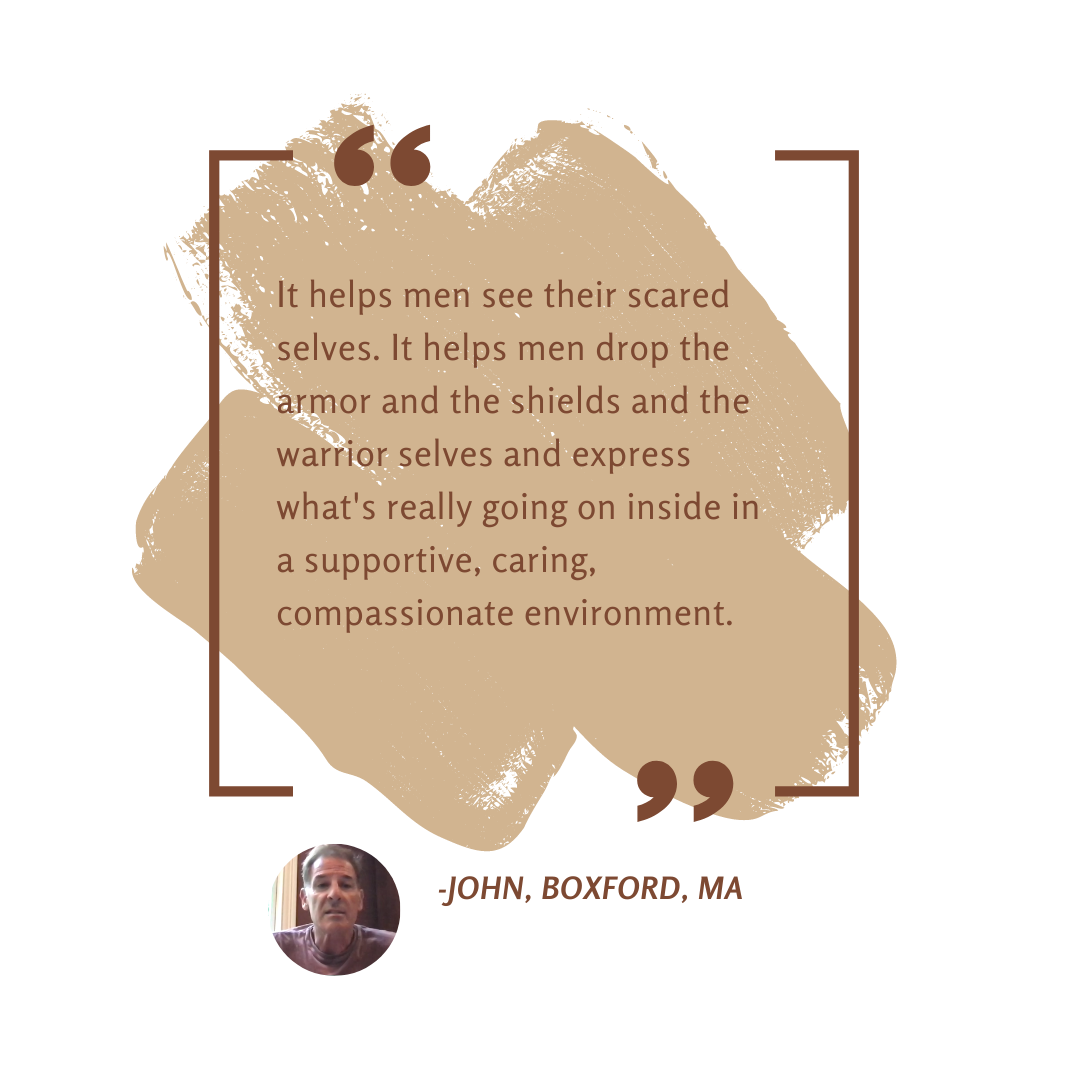 Winter 2023 Men's Group Facilitators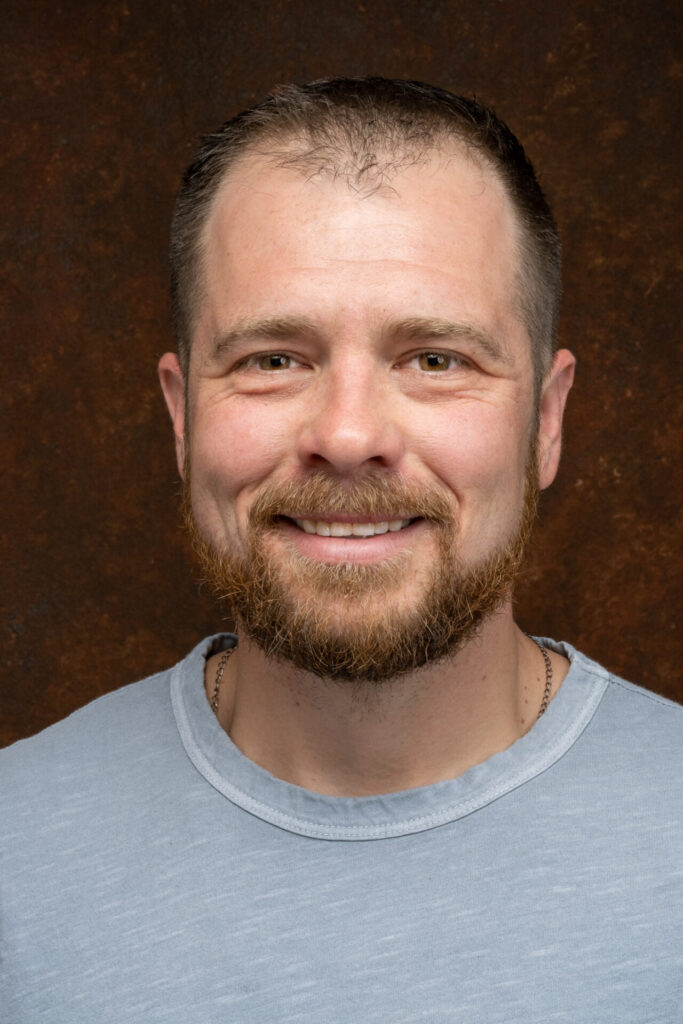 Brian Ross
Certified Relationship Coach
My relational journey started after a painful break-up forced me to look in the mirror and take accountability for how I wasn't showing up honestly with myself and others, and allowing outdated and reflexive relational patterns to run the show. Humbled and determined, I've spent the last five years gaining self-understanding, refining new communication skills, and cultivating more expansive and meaningful relationships.
I'm inspired at guiding others along the journey of self-discovery and helping clients create the relationships they deeply long for but often don't think are possible. My approach is direct and compassionate, understanding that real growth occurs when my clients are both challenged and supported.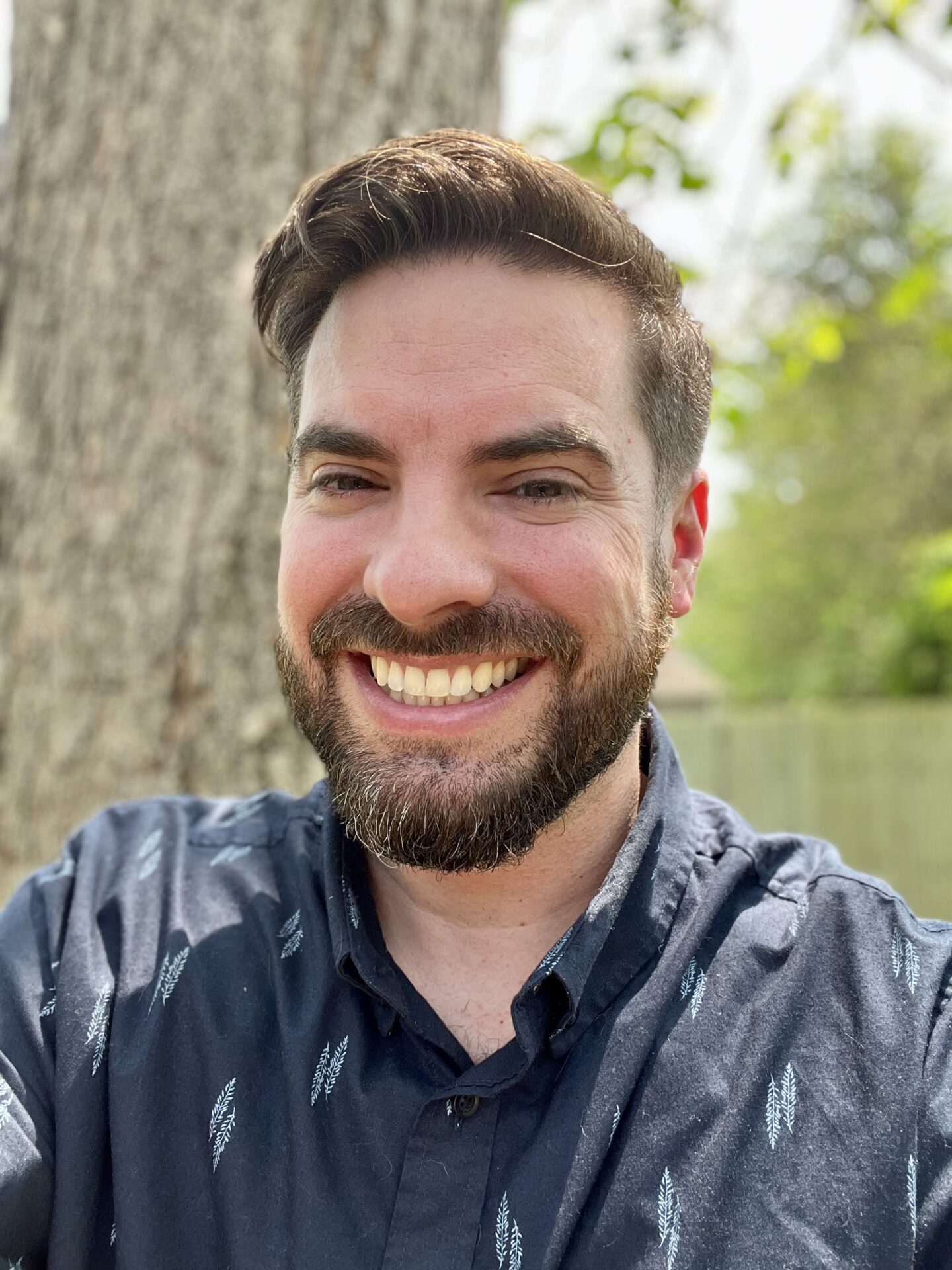 Ray FIsher
Certified Relationship Coach
My journey to coaching was both counterintuitive and predictable. For most of my life, I pursued my passion for nature. I became a scientist and spent my time traveling the world, discovering new species, and teaching others to appreciate the creatures that share our planet. But then, my personal life detonated. My marriage ended. I became estranged from my family of origin. And my career in academia halted. During this time, I found therapy and the whole enterprise of self-growth. And I found Jayson Gaddis. Everything changed.
After my life adopted new meaning by orienting around growth and relationship, I developed a new mission. Now, I want to help others with their relationships. The most surprising thing I've learned thus far is just how learnable it is. Simple techniques can transform triggering fights into connected conversations. Together, these methods teach how to be more honest with ourselves. How we are not taught this stuff earlier in life!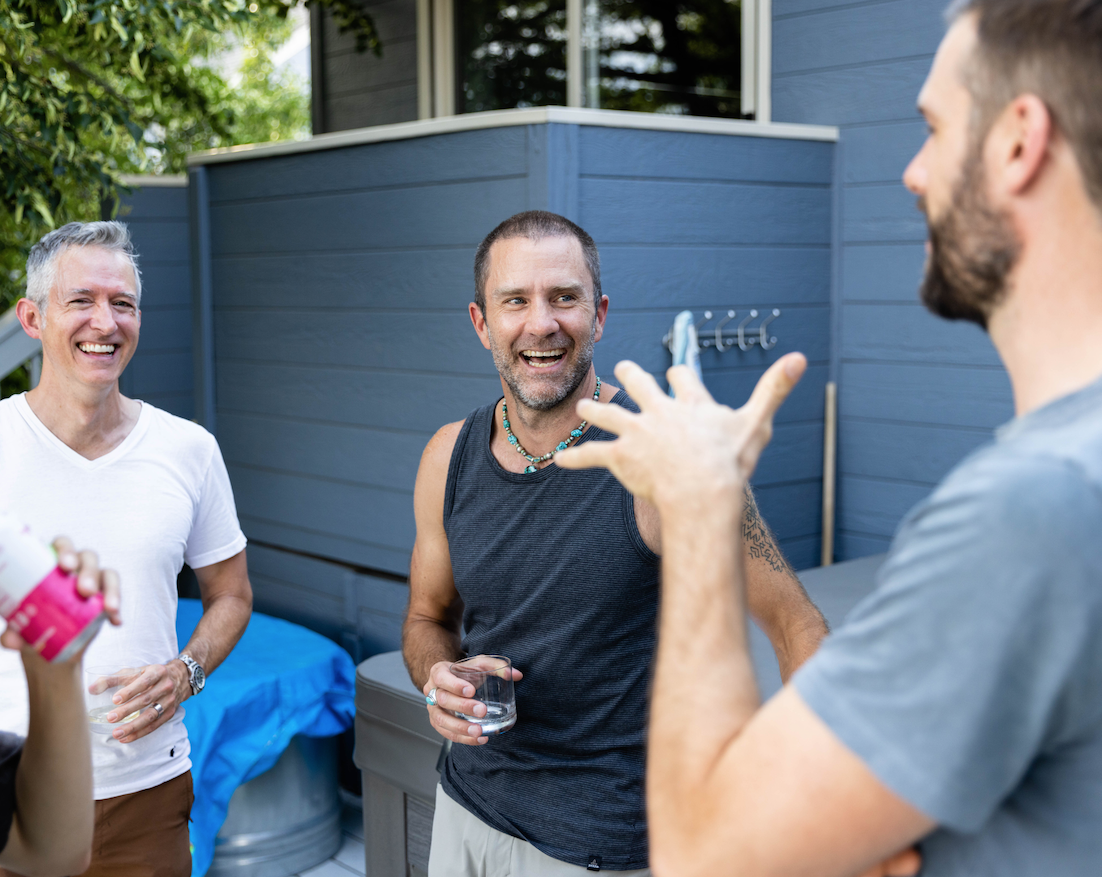 This group was designed by Relationship School Founder Jayson Gaddis, who has over 30 years of working with boys, men, and relationships. Jayson has led men's groups since 2006 and has been in them off and on for over 20 years. Jayson has trained with David Deida, David Cates, and the Men's Leadership Alliance. Jayson has taught or been interviewed by dozens of men's organizations, including Evryman, Men's Summit, Sacred Sons, Evolving Man, and more. In 2011, he created the Evolving Men's Conference and hosted the most well-known men's leaders from around the World. Jayson's no-bullshit, direct approach helps men get to the core of their relationship patterns so a man can live an inspired and empowered life. Jayson has personally trained the amazing coaches leading this group.
REFUND POLICY
All sales are final and non-refundable. The fees associated with your purchase will appear on your Active Credit Card statement through the identifier "The Relationship School" All prices displayed on the site are quoted in US dollars, and are payable in US dollars. Failure to use the product does not constitute a basis for refusing to pay any of the associated charges.