The Relationship School's® Weekend Intensive
In Boulder, Colorado! May 28-30, 2020
Super Early Bird Ends in...
Be the most resourced person during any upset or conflict by learning the basics of how to communicate during conflict and stress.
Be honest. You want to feel connected more than disconnected, right? You want to feel accepted more than judged. If that's the case, it's up to you to make that happen.
Stop tolerating people who don't get you, understand you, and know you. It's time to uplevel your relational life and it starts with the person in the mirror.
All you need are a few simple, yet powerful tools to learn how to be a badass during emotionally intense moments in relationships. We all want to belong and be accepted for who we are. So come make it happen!
 It's Time To Discover The Number One Divorce & Break Up Prevention Skill
It's shocking to me how many break ups and blow outs could be avoided if people learned one thing…
…CONFLICT.
My wife and I fought a lot during our first three years of our relationship. We had two very difficult and emotional break ups. 
But then we found our way and learned that conflict is a doorway into deeper connection.
Not only that, we found that it's good for our health. 
When the stress between us is down and our connection is clear of triggers, we not only feel better, but we can accomplish so much more.
Plus, the brain research is clear…
If you cannot, and do not, learn to regulate your emotions, shut down, or reactivity during or after an argument, disagreement or fight, you will not only negatively impact your brain development, but you will lose relationship over the long haul. 
People who don't figure this out, end up feeling alone and/or being alone.
Check this quote out from the International Business Times:
"Exposure to frequent conflicts between parents can impair brain development in children and place them at a greater risk of several mental health issues, researchers reveal."
It's just true now.
It's what a lot of psychologists thought, but now we have the facts.
Or how about this from Couples Attachment Expert Stan Tatkin:
"Insecurity and insecure attachment negatively affect brain performance. Development can be slowed down because the brain is using most of its resources to manage being in survival mode instead of being free to move toward evolution, growth, and complexity."
Yikes!
I wish there was a way to make conflict resolution a required part of the classroom in schools everywhere (this will happen soon, stay tuned). We'd thrive instead of survive…
But since it's not being taught in schools and you never learned it in schools, and because no couple can avoid conflict successfully over time, I invite you to learn with me, right here, right now.
Come to "Relationship School" right now and learn the most vital skill that all successful couples understand:
Conflict.
If I had to choose only one skill, out of the countless I know, to help couples make it long term learning "how to fight well" is the one I'd choose.
In my two decades of experience with families and couples, this was the missing skill I observed every single time because it's what had families and parents dragging their kids into forced treatment where I worked back in the day. The unwillingness or inability to do conflict well was the determining failure factor of every single family I knew. Above addiction, above mental illness, and far above anything else.
Later on in my career, same thing… The inability or unwillingness to do conflict was the only reason individuals and couples came in to see me when I was a licensed psychotherapist for almost ten years.
So…
Don't be a crippled couple when it comes to having a thriving partnership.
Don't be an unprepared individual when you get in your next relationship.
Don't let your inability or unwillingness ruin your future awesome partnership.
Don't let your fight/flight/freeze response drive your partner away…
You can do this.
Embracing conflict will make you a stronger and more confident person and couple.
Learning how to fight well and deal with your inevitable upset will change your freakin' life.
You will be sought out by friends, family members, and co-workers as they flail along in disagreements and distance. You will be THE person that can stop drop and deal.
Or, do you want to put this off until you are in a relationship crisis again?
If you want to go for it, I applaud your efforts for making it this far in your life and this far to reach this page. It means you are pretty damn serious about learning this one for good.
Because this is like riding a bike…
…once you get it, you've got it for the rest of your life.
And, since the bumps in the road will always be there in your interpersonal relationships, you can rest assured knowing you have the powertools to deal with any challenge that comes into your relationship life.
This weekend goes beyond arguments and deals with the heart of our unrest with the tension between you and others.
If you want to not only learn how to achieve a win-win resolution all the time, but also how to be a resilient warrior when you have ANY interpersonal challenge with family, friends or co-workers, then this Intensive holds the keys to your new kingdom and to a much more empowered future.
See you in there!
Big respect,
Jayson
2 days you can't afford to miss if you want to go to the next level in your intimate partnerships.
WHERE
Beautiful Boulder, Colorado
One of the things that I've really enjoyed is having intimate emotional connection with men about what their challenges are, what are their struggles with relationship and finding commonality. It's been so inspiring to experience that with other men in a way that I haven't before.
I've really been surprised at how that community is so supportive and felt so safe. I feel relief. I feel that I have tools to approach conversations that prior to this weekend I would avoid.
I'm overwhelmed with gratitude considering the transformations I've experienced in my relationships. I love the effective tools, methods, and support that helped me embody deep confidence as a partner, coach, father, friend and beyond. I light up thinking about how growing in this way has had an exponential impact on my life and family – I can't imagine a better investment in myself.
This is a really great learning tool I think for anyone. I'm actually probably going to have my children take this. I pretty much think at any age you could use it, but definitely at 18, as you go out into the world, to college, to new relationships… This should be a prerequisite for everyone, you know, just to have better communication with each other and avoid those pitfalls that people can get into.
[et_pb_fancylist title="Learn the basic map of
Interpersonal Intelligence®
and how relationships work." use_icon="on" font_icon="%%24%%" icon_color="#fcaf17″ background_layout="dark" _builder_version="4.0.3″ header_font="Oswald||||||||" header_text_align="center" header_font_size="37px"]
How to listen until they feel understood
How to ask for what you want
How to set a boundary effectively
How to get the connect back, faster
Trying to change others demo and exercise
How to own your needs without being needy
The only context that creates win-win indestructible relationships
What is a "secure homebase" and what's required to establish and keep it strong
How to create a safe container so you can handle any fight, conflict, or disagreement
The master tool that will help you communicate effectively so you can get exactly what you want
And more!
[/et_pb_fancylist]
Who This Live Weekend IS For?
Singles
With this class you are not only more attractive to your future mate, you are able and willing to handle any challenge that comes your way. So come prepare yourself for the dream relationship.
Dating
You're not yet married, and may never be, but you get that arguing well is crucial to your relationship success and fulfillment, no matter how long you stay with this person.
Married
You completely understand by now that if you want to go the distance, you MUST get in the driver's seat of your reactivity or your marriage won't last, period. Get the win-win program down for life.
Who This Live Weekend Is NOT For?
Blamers
We all blame, but if you feel attached to your partner being "wrong" then I can't help you. If you are open to seeing your part, and working on it, then we're in business.
Complainers
If you struggle like the rest of us in partnership, no problem. But if you complain and whine about it, without finding the very best solutions to help you take full responsibility, we won't get along very well.
Band-Aid Seekers
If you want the pain to just magically disappear, or you want someone to make it all go away with no effort on your part, I can't help. But if you want to "earn" a great relationship, let's do this.
Plus, you'll get added support and challenge during the weekend from our certified relationship coaches.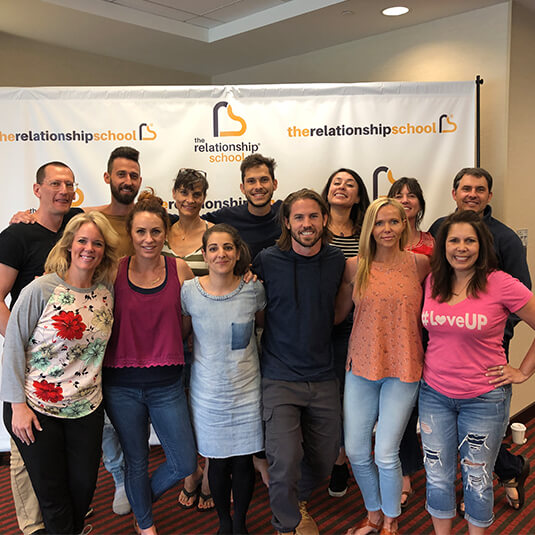 These coaches are trained in our proprietary coaching method Present Centered Relationship Coaching™ and will assist you throughout the event.
Your Lead Guide For The Weekend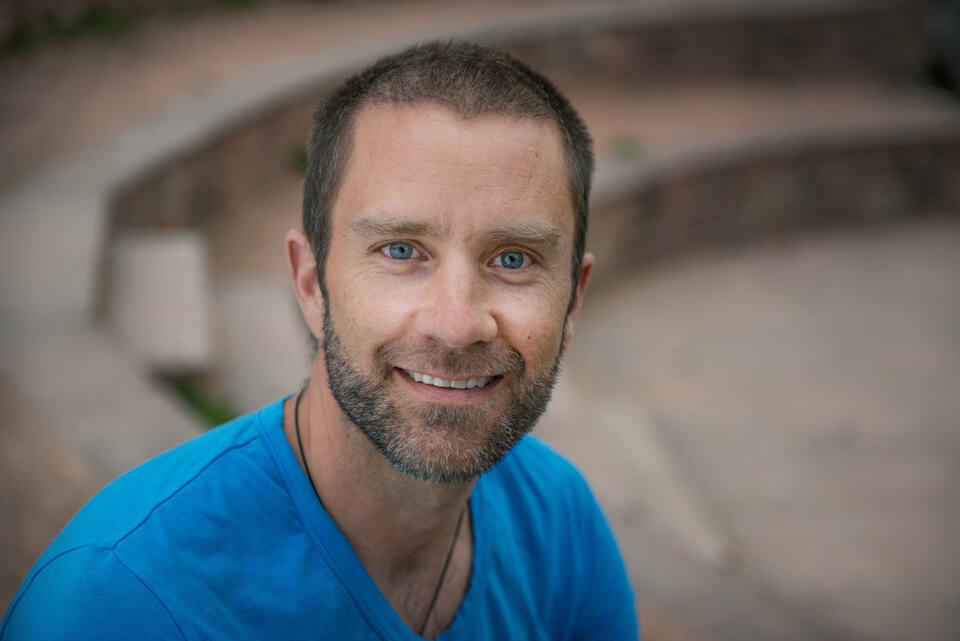 About Jayson Gaddis
Jayson Gaddis, relationship student & teacher, host of the Smart Couple Podcast, and founder of The Relationship School® is on a mission to teach people the one class they didn't get in school–"How to do romantic relationships." He was emotionally constipated for years before relationship failure forced him to turn his life over to learning about relationships. Now, he's married to his amazing wife since 2007 and has two beautiful kids. When he doesn't live and breathe this stuff with his family, he pretty much gets his ass handed to him.
Relationship School Ambassadors that Endorse The Relationship School®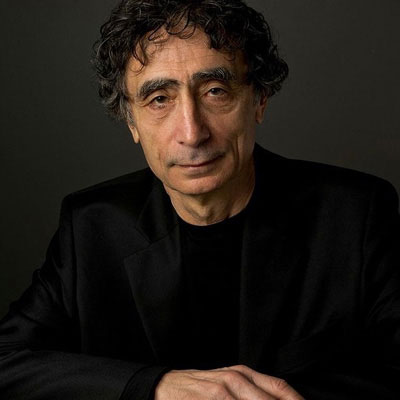 Dr. Gabor Maté
Ambassador - The Relationship School®
"We need to foster emotional competence in our children, as the best preventive medicine."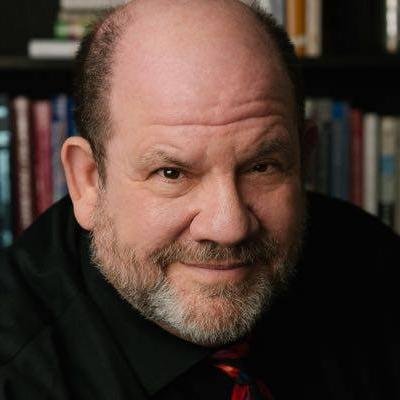 Dr. Stan Tatkin
Ambassador - The Relationship School®
"I mean, none of us learned this stuff in school. We didn't learn how to learn and we didn't learn how to do relationships. Those are the two things that should be taught in schools."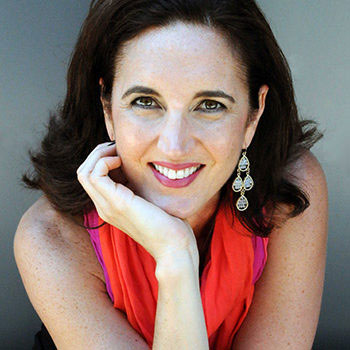 Dr. Alexandra Solomon
Ambassador - The Relationship School®
"The quality of our relationships determines the quality of our lives. When we invest time and energy learning how to love and be loved, we heal pain from the past and we create the conditions for greater health in future generations."
Registration closes at 11:59pm MST on May 24, 2020
Get in Now!
Super Early Bird
Participant fee

$297

Bring a friend

$197

Discount if friend shows up

-$197
Early Bird
Participant fee

$397

Bring a friend

$197

Discount if friend shows up

-$197
Full Price
Participant fee

$997

Bring a friend

$497

Discount if friend shows up

-$197
You can bring a friend or partner for an additional $197 upfront. Then, when you both show up, you will get a check back for your $197 investment. So as long as you both make it, your friend or partner attends for ZERO COST
Rough Agenda
(subject to change)
[et_pb_fancylist title="Thursday, May 28th:" use_icon="on" font_icon="%%92%%" icon_color="#383839″ admin_label="Thursday, May 28th:" _builder_version="4.0.3″ header_font_size="40″ body_font_size="22″ header_font_size_tablet="51″ header_font_size_phone="26″ header_font_size_last_edited="on|phone" header_line_height_tablet="2″ body_font_size_tablet="51″ body_font_size_phone="16″ body_font_size_last_edited="on|phone" body_line_height_tablet="2″]
4:30pm: Registration
5:30pm: Event Starts, Teaching and Q & A
8:30pm: Close for the evening
[/et_pb_fancylist][et_pb_fancylist title="Friday, May 29th:" use_icon="on" font_icon="%%92%%" icon_color="#383839″ admin_label="Friday, May 29th:" _builder_version="4.0.3″ header_font_size="40″ body_font_size="22″ header_font_size_tablet="51″ header_font_size_phone="26″ header_font_size_last_edited="on|phone" header_line_height_tablet="2″ body_font_size_tablet="51″ body_font_size_phone="16″ body_font_size_last_edited="on|phone" body_line_height_tablet="2″]
9:00am: Teaching, Practice, Q&A
11:00am: Break
11:15am: Teaching, Practice, Q&A
1:00pm: Lunch
2:30pm: Teaching, Practice, Q&A
4:00pm: Break
4:30pm: Close for day
4:30pm – 6:00pm: Special Invitation
[/et_pb_fancylist][et_pb_fancylist title="Saturday, May 30th:" use_icon="on" font_icon="%%92%%" icon_color="#383839″ admin_label="Saturday, May 30th:" _builder_version="4.0.3″ header_font_size="40″ body_font_size="22″ header_font_size_tablet="51″ header_font_size_phone="26″ header_font_size_last_edited="on|phone" header_line_height_tablet="2″ body_font_size_tablet="51″ body_font_size_phone="16″ body_font_size_last_edited="on|phone" body_line_height_tablet="2″]
9:30am: Teaching, Practice, Q&A
11:00am: Break
11:15am: Teaching, Practice, Q&A
12:30pm: Special Luncheon
1:30pm: Teaching, Practice, Q&A
2:45pm: Break
3:00pm: Teaching, Practice, Q&A
4:30pm: Break
4:45pm: Review, Winding down, Integration, Q&A, Next steps
6:00pm: Close
[/et_pb_fancylist]
I would recommend this workshop to others, especially if you come in with a willingness to wonder what is not working in your relationships and how are you part of creating this relationship that isn't working. Even though you may feel like it's the other person a little more than you, just stay open to maybe trying to catch a piece of how you're contributing to the unfunctioning part of the relationship.
Denver International Airport (DIA)
Denver International Airport is the closest airport, approximately 50 miles southeast of Boulder.
Sky Ride Bus: The Sky Ride is the most budget friendly option and travels between DIA and Boulder every hour (between 3am–11pm). You can get a rider pass for $10.5 (one way) at the RTD SkyRide Sales Counter at DIA, West Terminal, Level 5 (price may change). Your stop will be "14th & Walnut – the Boulder bus terminal." From there, you many call a taxi, hotel shuttle, etc.
Shared-ride shuttles and taxis to/from DIA: There are several ground transportation options available. The Ground Transportation Information Counter is located in the central area on Level 5 of Jeppesen Terminal
Car rental options to/from DIA: Driving time between Denver International Airport (DIA) and Boulder is approximately 60 to 90 minutes. From DIA, follow Peña Boulevard (10 miles) south to I-70, and exit onto I-70 west. Follow I-70 west to I-270 west. I-270 merges into U.S. 36 west and takes you west into Boulder (about 23 miles). Get directions from DIA.
Parking and Getting Around
Local Bus: The Boulder Skip Bus goes up and down Broadway, stopping at the Center every 7-15 minutes. Broadway is Boulder's main north-south artery traveling to Boulder's Pearl Street Mall, downtown area, and many hotels.
B-cycle: B-cycle is Boulder's bike sharing program which allows you to rent and return a bike from various stations around town. Unlike typical bike rental, each ride is kept short, and B-cycles are returned to their stations when not in use rather than being kept and locked up. Pick up a bike at any B-station, and return it to any station when you're done.
Lyft and Uber: Both available in Boulder.
Local Taxi Service: Boulder Yellow Cab can be reached at 303-777-7777.
LODGING – Stay Right at The Venue!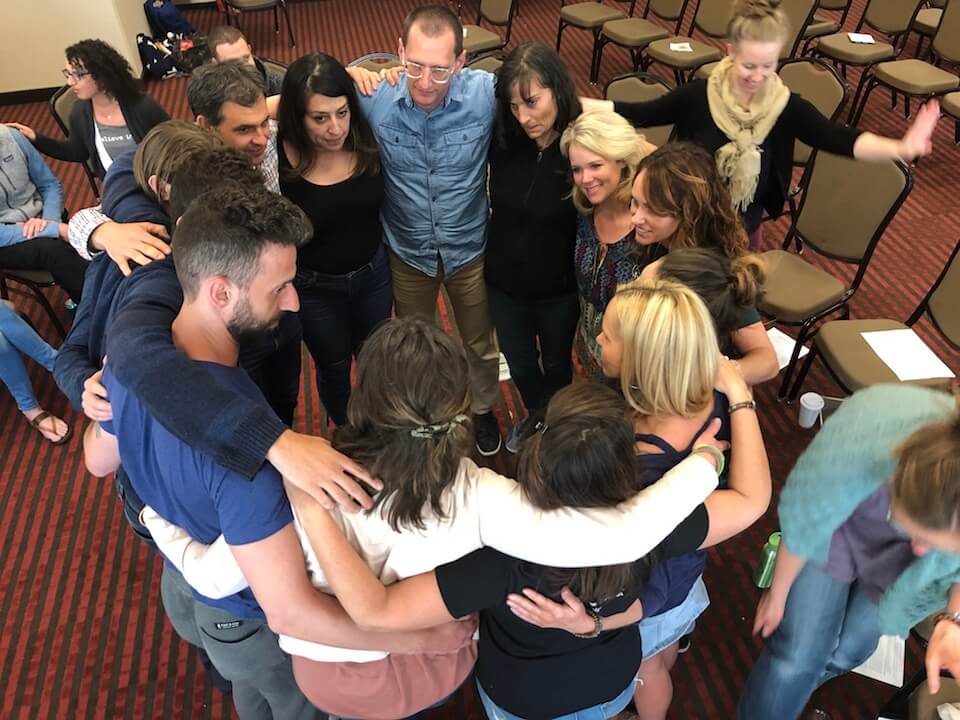 Come and be part of this life changing experience…
I have been learning so many tools to be a better communicator, a better partner, and [a] more vulnerable [individual].
I am looking forward to going back home and to practice [these tools] with my partner. This is a new romantic relationship and I feel very excited about building a solid foundation between us.
It's incredible, and it's transformative. I've been to therapy and workshops for the last 16 years, and nothing has really compared to Jayson's method. The way he works with groups, it's just so intensive, and it's really powerful, and I think it could be really valuable to anybody that would be interested in bettering themselves or bettering their relationship.
I definitely would recommend it to others, and I would recommend people to push their edge and bring their partner. For me, I feel like that has really impacted the partnership more so than just me coming alone. So come with your live shit that's happening and just be open to getting some new tools. Show up, basically. Just do it.
Join Us And Get The Keys To Creating Your Indestructible Partnership And Watch Your Life Fulfillment Expand & Increase.
Don't wait. Get your foundation set in place forever so when things inevitably get hard and challenge comes, you will meet and clear the charges as they arise, and get empowered and stronger through whatever comes your way.
We'll see you here in Boulder, Colorado very soon!
Deep thanks,
Jayson
The Relationship School's® Weekend Intensive
In Boulder, Colorado! May 28-30, 2020
Super Early Bird Ends in...