How to Coach Your Clients to Unblend
Coach Training with Liz Green
Investment: $97
Earn 2 CCEs
Parts work is a branch of Internal Family Systems, a therapeutic model founded by Richard Schwartz which has deep roots in the psychotherapeutic concept of "splitting". In IFS, a split is personified (ie. protector parts, young parts, fearful parts) and it arises at different times defensively.  Every human being splits, it's a classic primitive defense that is very useful and aligns closely with what's happening in our nervous system. A healthy use of splitting would be when a surgeon splits in order to perform surgery; a pathological example of severe splitting would be dissociative identity disorder (formerly referred to as multiple personality disorder) i.e. Brad Pitt in Fight Club, Jim Carrey in Me, Myself, & Irene, and James McAvoy in Split.
It's great for clients who spend a lot of time in their heads, and/or who use defense mechanisms like splitting, dissociation, acting out, regression, displacement, projective identification, intellectualization, rationalization, and denial. It works well for people who are sometimes out of sorts, emotional all over the place, experiencing contradictions (such as when two opposites can exist simultaneously, i.e. they desire closeness/connection but push others away), and express immature, young, primitive feelings, etc. 
Included In this training Liz wil cover:
– How to coach yourself and others to un-blend with a part 
– How to incorporate this model in your practice
– A brief overview of the Internal Family Systems model
Also included:
– Break out rooms15-20 minute live demo 
– Recorded demo of Liz working with a client
– Q&A
– A short meditation to locate a "part" in yourself
Included: a step-by-step integration roadmap to support your next action steps.
HOW TO HELP YOUR CLIENTS UNBLEND
Coach Training Instructors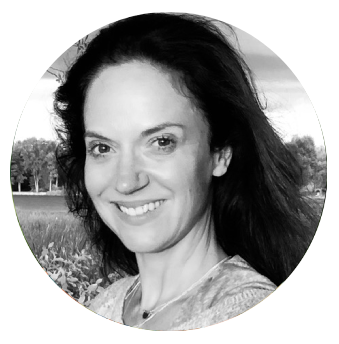 Liz's distinctive approach combines all 3 models to help clients, group members, and students address obstacles and underlying issues to promote inner clarity, compassion, connectedness, and ultimately inner balance and harmony.
Liz has designed courses and trainings to teach therapists and coaches how to merge these models to work with individuals and groups. Liz recently authored an upcoming book called
The Group, co-hosts a successful podcast called Bossy Brilliant & Badass, and is also a trial consultant and uses psychodrama and IFS to help trial attorneys gain further insight into their cases. Liz has a private practice in New York where she facilitates ongoing groups and workshops.