A brave smart couple shares their "dark period" and how they got through it. Anyone who has been married for a few years, and then adds in a child to the mix, will pretty much get rocked. Tripp and Alyson share what happened and how they got through it. From their day to day check-ins, emotional distance and meltdowns, to transforming their sex life after kids, you are going to love how this couple rocked it out. And hopefully, you can take a few tips home to your relationship.
SHOWNOTES
The story of how Tripp & Alyson met. [10:00]
Tripp and Alyson's wild first few dates. [16:00]
How reclaim their connection when it's off. [21:30]
How did Tripp learn to be curious? [30:00]
One period that challenged their relationship. [31:00]
What Tripp had to face in himself to get out of his comfort zone. [38:00]
Who did they each reach out to for support during their challenging times? [50:00]
Why you can't rely on your partner to fulfill all your needs. [55:00]
How to keep your sex life alive after kids. [58:00]
Tripp shares his own evolution of his relationship to sex.  [1:08:00]
The framework they both set in their wedding vows [1:15:00]
Your action step. [1:23:00]
HELPFUL LINKS
GUEST BIO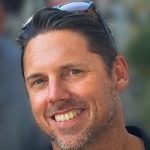 Tripp Lanier is host of The New Man Podcast: Beyond the Macho Jerk and the New Age Wimp which has been listened to millions of times by men all around the world. He coaches entrepreneurs around the world to get out of the shallow end of the pool, redefine success, and align their work with what they were put on this Earth to do. Over the years he's designed several businesses to support a simple lifestyle focused on freedom, ease, and fun. As a host, he's interviewed experts and authors from all walks of life including Tim Ferris, Ken Wilbur and Neil Strauss. The New Man Podcast reaches tens of thousands of people in over 110 countries and regularly finds its home on the iTunes Self Help Top 10 list. Tripp is married to therapist/relationship coach Alyson Lanier and has the best daughter in the whole wide world. He lives near the ocean and spends much of his time surfing, playing music really loud, and laughing his ass off. http://tripplanier.com.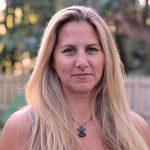 Alyson Lanier spent the last 20 years training and educating herself in the psychology of attachment and relationship. As a counselor, mentor, teacher, coach, old world midwife, and mother, she helps men and women get out of their own way and create the amazing relationships, families, and sex lives they truly want. Alyson's background includes a BA and MA in psychology, an advanced certification in Gestalt therapy, leadership positions with Ken Wilber's Integral Institute, The Integral Center, and Authentic World, and a teaching position at Naropa University's graduate school of psychology. She's been published in Natural Health Magazine, North Denver News, Longmont Health magazine, the Daily Times Call, and Natural Solutions Magazine. Alyson has appeared multiple times on TheNewManPodcast and has been a featured guest on Smart Couples Podcast, The Consciously Parenting Project's Heart of Healing Conference, and the Institute for the Psychology of Eating's Conscious Sexuality + Relationship Conference as well. For over twelve years, Alyson has been married to Tripp Lanier (who is also a coach and the host of TheNewManPodcast.com (make this a link) which has been downloaded millions of times by men and women all around the world.) They raise their daughter together and live fully on the coast of North Carolina. You can learn more about Alyson at alysonlanier.com