Do you ever use sex to avoid closeness? Do you know what happens when a man who is called the Erotic Rockstar hits a wall and falls apart? In this intimate episode, we explore these questions and hear a man's vulnerable and raw answers. You'd be surprised at some of what he has to share. There are some nuggets in this very edgy episode. From politics to porn, we cover a lot of ground. Listen to my guest Destin Gerek share his very personal story of overcoming his ego, feeling his emotions and heart, and then sharing what he's learned (and learning) with other men.
SHOWNOTES
The most important role men can take to help women flourish [26:00]

Why women are usually more emotionally accessible than men [31:00]

Getting support from other men [33:00]

Knowing when the answer is to 'leave' [35:00]

How to speak so he'll listen (and hear your hurt) [38:00]

The dangers of 'programming' yourself with porn [40:00]

Noticing the positive and negative effects of porn use [43:00]

Why you should remove the word 'performance' from your vocabulary [46:00]

For men: how to immediately get more present during sex [48:00]
HELPFUL LINKS
GUEST BIO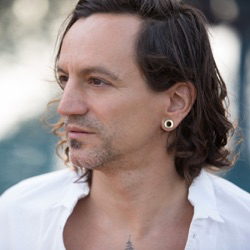 Destin Gerek is a transformational empowerment coach who specializes in helping you tap deep into your masculine core, awaken your sexual energy, and harness this newfound power to passionately manifest your biggest visions, and create the life of your dreams. Referred to by the press as Tantra meets Tony Robbins, Destin Gerek is an internationally recognized leading voice in masculinity, sexuality, consciousness, and personal empowerment. Recognizing the need for new role models for men in these changing times, Destin is dedicated to redefining masculinity for the 21st century.
The greatest power of Destin's transformational work is that he embodies it. Destin has taken all that he's learned, studied, and explored, and integrated it fully into his being, such that he really walks his talk. All avenues spoken for, Destin has reached people with his message on at least six continents (we're not sure about Antartica!), empowering individuals, couples, and groups worldwide.