INTRO:
This is another great podcast, and our first one around sexuality, especially as it pertains to men (women's sexuality coming in the next episode). David and I explore my own challenges and triumphs and what's going on in the male mind when it comes to getting stuck around "performing" in the bedroom. You'll dig it.
SHOWNOTES:
Intro to David Cates [1:16]
Start of the interview [4:00]
How Jayson reached out to David when he was struggling sexually [5:25]
Men stuck in the "performance game" [8:05]
"The struggle is designed to get you back home, to your heart" – Jayson [8:51]
Your Cock is a Barometer. Learn to trust it [9:04]
We can shift off the fear that I'm being betrayed by my cock, and into the inquiry or curiosity about: what is my cock really trying to show me?  Whats the message here, what do I need to be learning about?" – David [10:15]
[bctt tweet="We use porn as a drug – David Cates"]
What performance-based sex looks like  [14:45]
A hallmark of fully mature sex [16:00]
[bctt tweet= "Fully mature sex: one of the hallmarks of it is the ability to be awkward and laugh… – David Cates"]
Where to start developing a mature sex life [18:58]
Sexual pain is just a signal for attention [21:00]
When porn becomes a problem [24:00]
"The anti-venom to porn is to be in our bodies, and be in our hearts" -David
What to do when given the advice "just have sex" [27:55]
Partner Intimacy Practice 31:30]
"This practice gently resets the nervous system out of adrenaline and cortisal, and into a more oxytocin state of connection and safety and let-go and trust." – David
How to do your deep breathing in the practice [38:33]
How to touch each other in the practice [40:00]
What about performance anxiety for women? [42:56]
Finding the right pace – and getting unstuck from your habits [46:34]
Rediscovering your heart in your sex life [49:00]
Giving yourself permission to be who you are in the bedroom [54:00]
The one thing a listener could take from David Cates [56:20]
"That's where all the problems happen: when we're performing to an ideal, and when we're expecting an ideal, instead of the messy, beautiful, chaotic perfection of each moment and each person."  – David [57:15]
HELPFUL LINKS:
Information on the vagus nerve
Information on polyvagal theory
Potential negative impacts of porn
If you want to go deeper, you can listen to Jayson and David discuss PE, here.  And if you want a detailed description of David's partner practice, you can find that here.
If you've been struggling with erectile dysfunction, or you are a woman whose man has been dealing with ED, click here.
ABOUT: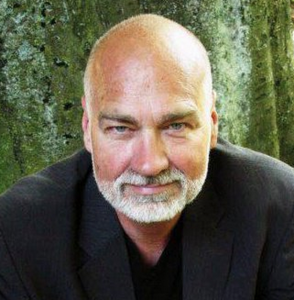 "Don't take my word for anything. Try it out and see for yourself. I'm just a messenger… one who's been paying attention to bodies for decades. It's amazing how much you can learn when you're not obsessing with your own bullshit." – David