IN THIS EPISODE, you will learn:
Why and how partnerships matter and what they require
What ingredients are needed to truly tend to your partnership
How to work through bad habits by utilizing community for support and healing
The signs of health in partnership and "right" relationship
How to milk your intimate partner for the biggest medicine
The core of erotic intelligence how to break the homogeneity of sexuality
What's next after deep connection, emotional intimacy and vulnerability
This episode's guest, Christiane Pelmas, MSW, CSB, is a psychotherapist, educator and guide in private practice for more than two decades. She is a Somatic Sex Educator working with couples and individuals in traditional and non-traditional hands-on settings. She is the founder of the pioneering work of ReWilding and the co-founder and principle facilitator for The Magnificent Lover Course for Men.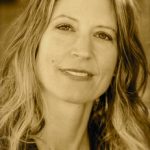 For more information, visit and CONNECT with Christiane Pelmas:
http://www.magnificentlover.com/