What is co-regulation and how do I feel safe in my relationship? In this episode my guest Bonnie Badenoch goes deep into the co-regulatory nervous system. We discuss the importance of interpersonal neurobiology and how we can regulate each other. She covers the myth and limitations of self-regulation and what we must learn instead. Bonnie is a psychotherapist and healer devoted to helping people feel safe in their own skin. We cover a lot of ground in this one, and I recommend going slow and maybe even listening twice.
SHOWNOTES
The myth of 'self-regulation' [13:00]
What happens when we're co-disregulated [15:00]
How we can feel safe by using a third person [20:00]
Why co-regulation is so vital to our sense of safety and security [25:00]
If you think your partner is  in their 'left-brain' too often, they might be experiencing this type of acute pain [36:00]
The little-known third branch of the autonomic nervous system [41:00]
How feeling helpless can mimic death in the body [46:00]
HELPFUL LINKS
GUEST BIO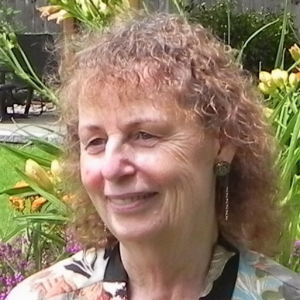 Bonnie Badenoch, PhD, LMFT is an in-the-trenches therapist, mentor, teacher, and author who has spent the last thirteen years integrating the discoveries of relational neuroscience into the art of therapy. In 2008, she co-founded the nonprofit agency, Nurturing the Heart with the Brain in Mind in Portland, Oregon to offer this work to the broad community of therapists, healthcare providers, and others interested in becoming a therapeutic presence in the world. Her conviction that wisdom about the relational brain can support healing experiences for people at every age led to the publication of Being a Brain-Wise Therapist: A Practical Guide to Interpersonal Neurobiology in 2008 and The Brain-Savvy Therapist's Workbook in 2011. In 2013, she and Susan Gantt co-edited and contributed to a new book, The Interpersonal Neurobiology of Group Psychotherapy and Group Process. Her new book in preparation is The Heart of Trauma: Healing the Embodied Brain in the Context of Relationships. People are saying that these books fill the gap between science and practice with clarity, compassion, and heart.