Did you know that roughly 65% of people in the world are considered securely attached? That means the attachment you presently have with your kids can help them feel more at ease in relational situations when they grow up.
If you are unsure if you are "secure" or "insecure" and how that might impact your adult partnership or future family, you'll want to check this out.
We continue our discussion from last week's podcast with my wife Ellen on attachment dynamics. 
This week, writer Bethany Saltman, author of a "Strange Situation: A Mother's Journey into the Science of Attachment" breaks down her own experience with attachment after diving head first in the research.
Bethany's book is about her journey into motherhood, while combining self-study and examining the link between her own upbringing and the attachment style she is developing with her own kids. Her research is based on Mary Ainsworth's look at attachment forms between children and their caregivers. 
Enjoy,
Shownotes:
3:25 Introduction Bethany Saltman
9:45 Bowlby & Ainsworth's Attachment Theory
21:30 Bethany's relationship with her daughter
27:00 Understanding attachment theory to improve parenting
32:40 Teenagers' bad behavior
35:50 Thoughtful and deeper relationships through attachment theory
47:35 Action step
Useful Links: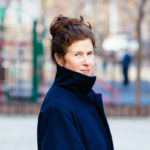 Bethany Saltman is an award-winning editor, writer, researcher, and consultant. Her work can be seen in magazines like the New Yorker, New York Magazine, Atlantic Monthly, Parents, Town & Country, and many others. Her research and editing clients include super-sonic, best-selling and award-winning authors like Andrew Solomon and Wednesday Martin. Bethany also serves as a strategic coach, helping writers and entrepreneurs at all stages of the creative process envision and execute their projects, including book proposals, content development, Big Ideas, messaging, and the like. Learn more about Bethany by visiting her website.