How often do you find yourself wanting to ask for something in your relationship – more communication, more time & attention, more touch – only to find yourself holding back out of fear?
Expressing (or confessing) our needs can feel scary and edgy.  If it's a 'non-negotiable need' it's easy to feel like you're threatening the relationship with an ultimatum: "I need this or I'm out".
So do you hold back, hoping your partner will come around on their own (and getting more resentful when they don't)? Or do you bring your needs to the table and cross your fingers, hoping it all goes well?
This episode will teach you how to get your needs met, without feeling  you're making a threat to the relationship.
QUESTION 
You speak of stating and sticking by your Non-Negotiable Needs, but you also say to never threaten to walk away from the relationship. So how do you stick up for yourself and your NNN's without the threat of walking away hanging around in the background — isn't it implied that you'll be leaving if your NNN's aren't met? I am missing how to do this properly. -Jessica
SHOWNOTES
Does having needs make you 'needy'? [1:00]
Communicating your needs to your partner in a non-threatening way [3:00]
When your needs aren't compatible with your partner's [6:00]
Getting your needs met without threatening the relationship [7:00]
When you have a need for more communication and connection than he can give you [8:00]
Your action step [9:30]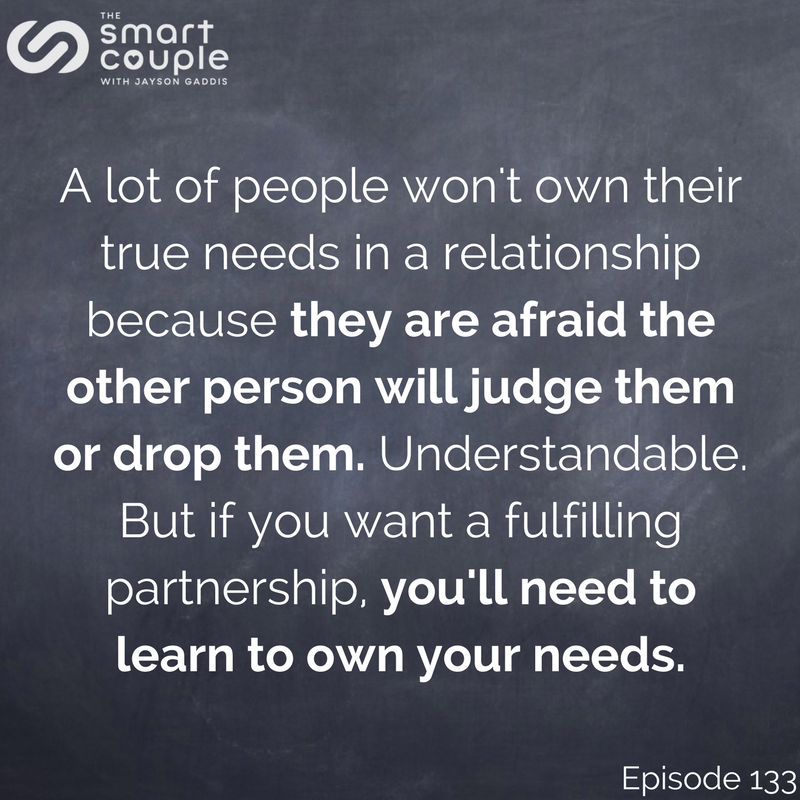 HELPFUL LINKS