There are two giant ways we screw up our relationships. One is by breaking agreements. The other is by never having agreements to begin with.
Broken agreements can be great opportunities to open a dialogue with our partner about our needs, renegotiate our agreements if they no longer make sense, or even draw a hard boundary around what we will and won't tolerate.
But what happens when we never have agreements to begin with?
Expecting our partner to do, be and act a certain way without clearly communicating is a recipe for an almost certain 'sh*t hitting the fan' fight.
In this conversation with Christine Hassler, we dive into the world of agreements, communication and what she calls 'expectation hangovers'.
Make sure to listen carefully for the three ways that we fall prey to toxic (and easily preventable) expectations that can blow up in our faces when left unchecked – in our relationships and in our lives.
Here are a few of the highlights:
SHOWNOTES
Christine's story [7:00]
How beliefs ingrained early in childhood can show up as physiological symptoms later [10:00]
What depression can tell us about suppressed or repressed emotions [10:00]
What Christine calls "Journey Mates" (and why not all break-ups are a bad thing) [12:00]
Exercises for self-compassion and self-awareness [17:00]
The difference between Agreements and Expectations [23:00]
How to handle broken agreements in relationship [25:00]
How to handle it when your partner doesn't meet your expectations [25:00]
What is an "Expectation Hangover"? [26:00]
What we DON'T want to do when dealing with an Expectation Hangover [28:00]
HELPFUL LINKS
GUEST BIO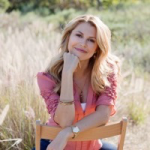 Christine Hassler left her successful job as a Hollywood agent at 25 to pursue a life she could be passionate about . . . but it did not come easily. After being inspired by her own unexpected challenges and experiences, she realized her journey was indeed her destination. In 2005, she wrote the first guidebook written exclusively for young women, entitled 20 Something 20 Everything. Christine's second book, The 20 Something Manifesto written for men and women stems from her experience coaching twenty-something's.  Her newest book Expectation Hangover: Overcoming Disappointment in Work, Love and Life is the guidebook for how to treat disappointment on the emotional, mental, behavioral and spiritual levels.
Today, she supports individuals in discovering the answers to the questions: "Who Am I, What do I want, and How do I get it?" Christine is a Life Coach with a counseling emphasis known for catalyzing radical self-reflection while offering practical direction. She is passionate about busting the myth that life is about living by a checklist and having it all figured out. Christine believes we all deserve and are capable of discovering our passion, pursuing our dreams, and making an impact on the world. Check out the rest of her bio here.