Is your sex drive different than your partner? This can lead to a lot of challenges. Unless, you keep things simple, lead with vulnerability and speak your needs. Listen here for more.
QUESTION:
Hi Jayson, this is Lillian, New Orleans. I'm reaching out to you today because I notice I'm having a really hard time asking for sex from my wife. We have a history of having kind of a wide libido gap and in recent years that's smoothed out – we're more compatible there now than we've been before – but I find myself in situations where if we're away from each other for a long time, like say her work schedule is too loaded or something, I end up feeling kind of estranged from her and there's some part of me that feels like connecting physically and even sexually would be grounding for me in some way. I don't know if that's a thing, but I do know that even if that's not a thing, I'm concerned about my inability to ask. I'm wondering if you have anything to say about it?
Thankyou for your hard work, thanks Jayson.
SHOWNOTES
If you're scared to ask your partner for sex [2:00]
How 'leading with vulnerability' can help open the dialogue [4:00]
Why some couples go years without sex [7:00]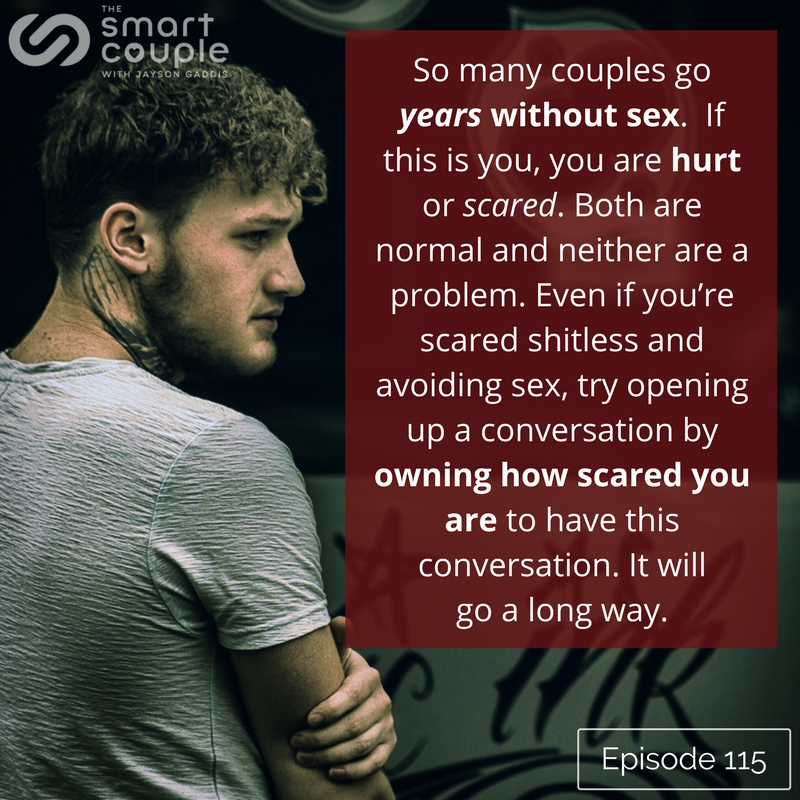 HELPFUL LINKS