Dating advice on a relationship podcast? Yes, enough people said they wanted that, so we're experimenting with our first dating episode. Evan Marc Katz brings some amazingly simple and practical advice to the online dating scene. There are loads of great tips here to turn dumb luck into a skill. Singles will benefit, but there's some practical relationship advice in here as well.
SHOWNOTES
How to have higher quality first dates [13:00]
The '2, 2, 2' rule for better connection through online dating [15:00]
The power in being passive [23:00]
Gender roles in modern dating [24:00]
Why you don't want a 50/50 relationship [26:00]
Balancing chemistry and compatibility [29:00]
The difference between 'Compromising' and 'Settling' [33:00]
Fighting vs problem-solving in relationship [36:00]
What if you're dating someone who's not into personal growth? [48:00]
Why 'Just be yourself' is bad advice [46:00]
Why you should be 'Slow to hire, quick to fire' [50:00]
HELPFUL LINKS
GUEST BIO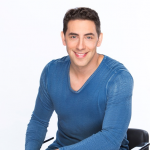 Billed as a "personal trainer for smart, strong, successful women," dating coach Evan Marc Katz has been helping
singles since 2003. He is the author of four books, most recently, "Believe in Love," and has been featured in
hundreds of media outlets, including Today, the New York Times, and CNN. In 2016, Evan's blog got over 10 million
readers and over 1000 women graduated from Love U, his six-month video course that helps women understand men and find love.
Evan is very happily married and lives in Los Angeles with his wife and their two children.