Did you know boys without father figures almost always perform more poorly in over 70 different areas of life than boys with dads, including every single academic subject!?!
In his new book The Boy Crisis famous author and researcher Warren Farrell (with co-author John Gray) unpacks data showing nothing predicts hardship in a boy's life more than being 'dad deprived'. Originally working in the feminist movement, Farrell has become a champion for men, boys and dads.
Come at this episode with an open mind and prepare to be challenged so we can learn to raise better men and live in a better, healthier world!
Here are a few of the highlights:

SHOWNOTES
Who is Warren Farrell? [1:00]
What Inspired Warren To Focus On Gender? [4:00]
Why Is The Father's Contribution To A Child's Development Undervalued? [10:00]
Research Findings On The Dad Deprived Boy [10:00]
Connecting The #MeToo Movement To Raising Boys [17:00]
How Boys Are Being Encouraged To Stay Silent [26:00]
Defensiveness: Humankind's Achilles Heel? [30:00]
How Rough Play Can Help Teach Empathy [32:00]
Why It's Important For Boys To Learn Postponed Gratification [39:00]
How People Are Responding To The Boy Crisis [42:00]
What Is Warren Farrell's Number One Message For Young People? [46:00]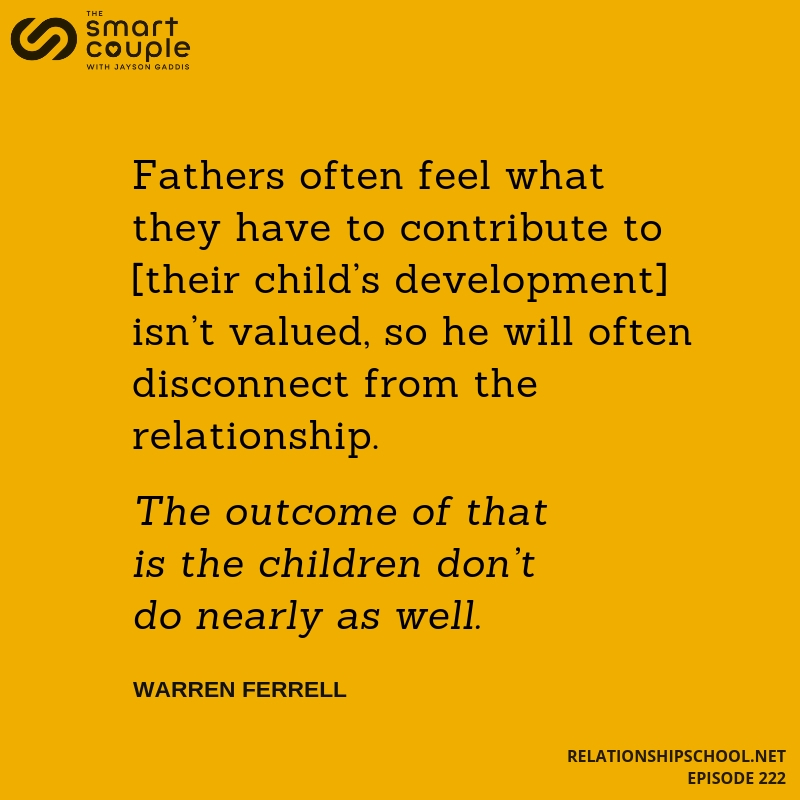 HELPFUL LINKS
GUEST BIO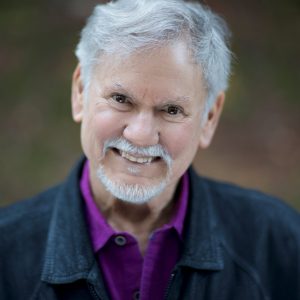 Dr. Warren Farrell is the author of the just-published The Boy Crisis (with co-author John Gray). It exposes the boy crisis worldwide, as well as the causes and solutions that can be implemented by parents, schools and policymakers.
Dr. Farrell has been chosen by the Financial Times as one of the world's top 100 thought leaders. His books are published in over 50 countries, and in 20 languages. They include two award-winning international best-sellers, Why Men Are the Way They Are plus The Myth of Male Power.
Warren was a pioneer in the women's movement as the only man elected three times to the Board of the National Organization for Women in NYC. He is currently Chair of the Coalition to Create a White House Council on Boys and Men, and a pioneer in the men's movement.
Dr. Farrell's books contribute to 12 disciplines. A book on couples' communication, Women Can't Hear What Men Don't Say, was a selection of the Book-of-the Month Club. His Father and Child Reunion has inspired many dads to be more involved with their children. And Why Men Earn More: The Startling Truth Behind the Pay Gap–and What Women Can Do About It was chosen by U.S. News and World Report as one of the top four books on careers.
Warren has taught at the university level in five disciplines, and appeared on more than 1,000 TV and radio shows, and been interviewed by Oprah, Barbara Walters, Peter Jennings, Katie Couric, Larry King, and Charlie Rose. He has been featured repeatedly in The New York Times and The Wall Street Journal. He has two daughters, and lives with his wife in Mill Valley, California, and virtually at www.warrenfarrell.com.