Do you feel safe and secure? Seen and understood? Supported and loved? On a daily basis? These are questions you NEED to be asking yourself. Unless you're perfect, your answers will expose the reasons why it's a really good idea to enroll in the Deep Psychology of Intimate Relationships (DPIR)® course.
Think about it. Even science proves relationships are the most important link to happiness. Failed relationships with partners, family members and friends are some of the most damaging events in our lives. Divorces and therapists cost a fortune! Don't just clean up after unsuccessful relationships LEARN TO NAVIGATE THOSE HARDSHIPS IN THE FIRST PLACE!
In this episode, Jayson breaks down all the reasons why DPIR® is so worth it and answers your questions about the course.
Here are a few of the highlights:

SHOWNOTES
Some Important Questions You Need To Ask Yourself [5:00]
You Have Room For Growth & That's A Responsibility [10:00]
Some Things You Get In The DPIR Course [15:00]
Let's Break Down The Cost To Join DPIR [26:00]
Jayson's DPIR Money-Back Guarantee [32:00]
HELPFUL LINKS
The Deep Psychology of Intimate Relationships 'DPIR'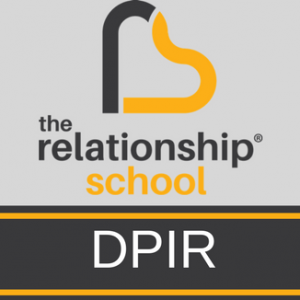 The Deep Psychology Of Intimate Relationships (DPIR) is the 9-month deep dive class on how romantic relationships work and how to succeed at them. Had you taken a course on relationships in college, this would have been it (But, the secret to this one is intense personal transformation). Your growth will be fueled by 2 live workshops in Boulder, Colorado and bi-monthly classes you can attend right from your own home. Want to like yourself more? Take this course and you'll get others to like you more too. Click the box below to enroll and get more info!