Why do men need more solid men around them? In this episode, we explore the power of getting very honest with other men and how that can benefit your relationships to women. Our guest John Wineland shares his personal story and offers practical yet embodied tips for how a man can learn how to do relationships in a much more powerful and sustainable way.
SHOWNOTES
How did John get into men's work? [9:30]
The massive opportunity and lessons in fatherhood. [12:30]
How death has been one of John's biggest teachers. [18:00]
Why just having guy friends is sometimes not enough. [21:00]
Does every man need a men's group? [24:30]
What is the most powerful spiritual work that John now does? [35:00]
What can a woman do to help her man get into men's work? [38:00]
The game-changing move that a man can do to transform his relationship. [45:00]
Jayson gives an action step. [58:00]
HELPFUL LINKS
Check out this powerful and insightful video from John Wineland on what men crave the most.
GUEST BIO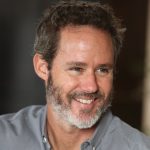 For the better part of a decade, John Wineland, an LA-based speaker, teacher and workshop facilitator has been guiding both men and women in the realms of life purpose, relational communication, sexual intimacy and embodiment. Known for his groundbreaking work with men, and his vision to create 1000 men's groups in the next five years, John travels world-wide teaching his vision of embodied men's work and deep relational practice. John's embodiment driven teaching draws from not only over 30 years experience of his own Buddhist meditative practice, but from the deep lineages of Vajrayana, Tantra, Kundalini yoga; as well as the Taoist traditions of Iron Shirt, to create a profound experience for men and women looking to create depth, passion and boldness in their relationships and their lives.