January is a big month for divorces. My guest Charles Orlando has a few gems to help you avoid a divorce or just level up your marriage. Charles shares a few challenging moments in his marriage as well as the hard reality so many couples must face when being together for more than 2 decades. Lean in to this one and I can assure you you will learn at least one thing that might make a big difference if you are feeling challenged right now.
SHOWNOTES
Charles' relationship story. [9:50]

How we know if we're ready for marriage. [13:00]

Why do you people get divorced in January? [15:00]

The #1 thing you can do to prevent a "January Divorce". [17:00]

A micro step you can take to ratchet up the 'honesty' in your relationship. [19:00]

How to get real, raw and say the hard truths (and how NOT to say it). [21:00]

How Charles recently got through a super tough time in his relationship.[22:00]

How to know when a relationship h

as run its course. [25:00]

The pacts to make with yourself that help you take responsibility and take back control of your happiness in relationships. [28:00]

The reason great relationships take effort – and how to use that effort to create the best possible relationship. [34:00]

An unusual type of therapy that Charles uses to turn peoples marriages around. [38:00]
HELPFUL LINKS
GUEST BIO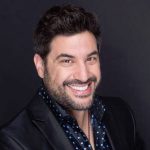 Charles J. Orlando is a relationship expert and bestselling author of The Problem with Women… is Men
book series and The Pact: Goodbye, Past. Hello, Love!, and the upcoming graphic novella Don't Date A Dick, and he serves as expert host of the hit show Seven Year Switch on FYI (currently in its second season).
 Referred to as "The Malcolm Gladwell of Relationships" by the media, and "Carrie Bradshaw-meets-Hitch" by his readers, Charles has built a 1,400,000+ person fanbase on Facebook—completely by word-of-mouth—where he offers free, street-smart love advice to men and women around the world. Charles has personally connected with tens of thousands of singles and couples to discover the answers to key questions that plague modern-day romance: What challenges plague romantic relationships in today's technology-centric world; and what do women and men truly want from their significant others—and themselves—in a long-term relationship? 
What sets Charles apart from other writers is his personal, ongoing connection with his readers and fans. According to a recent study by Social Media analyzer Visibli, "On average, [celebrities and] artists get 92 'Likes' per post… which is almost twice what brands and media companies get." With an average of 4,200 "likes" and 350 comments per post—and nearly 65% of his fanbase returning every month to his Facebook Page—Charles' level of engagement is off the charts, rivaling media stars and first class brands alike, proving that the social nature of relationships is a natural match with the Facebook platform.
Charles has been working directly with thousands of men and women and indirectly with hundreds of thousands via social media. His approach is one of reality and balance, steering clear of techniques that might sound good in a clinical book/setting yet nearly impossible to apply when considering the organic reality of life (kids, bills, jobs, shifting dynamics, outside influences, interpersonal relationships external to the central relationship, etc.).
Charles' approach to research is unique, as he frequently goes undercover in the worlds of dating, marriage and infidelity, and he is regularly tapped by the media for his insight into relationships and marriage. Most recently, Charles went undercover as a "cheating husband" on the cheater's website AshleyMadison.com. His story has been read by millions, and has been optioned for a feature film. USA Network sought his expertise for their new show Satisfaction, a groundbreaking show that highlights the cracks and challenges of a long-term marriage, midlife, and infidelity. 
Charles is an active member of Mensa ("the High IQ Society"), is a contributing expert for a variety of publications—including Self, Men's Health, Shape, YourTango—and he writes a weekly column for Metro New York.