Here at The Relationship School®, we focus on the long-term relationship game.
But what if you're ready for a relationship but can't find one?
This week, I invited Marni Battista to help shed some light on how single women can break out of their comfort zones, start dating and find a quality guy (without repeating the same patterns over and over again).
Make sure to listen for her advice on how to get past the last 10% of unconscious patterns that keep most single women stuck in their comfort zone.
Here are a few of the highlights:
SHOWNOTES
How Marni became a dating coach [9:00]
Learning from mistakes and 'bad dates' [15:00]
How people get stuck in blame and attract bad dates [16:00]
How dating can reveal where you have unfinished self-work [24:00]
What Marni calls the 'love shield' and how it can keep you stuck [26:00]
The danger of quick-fix dating solutions [32:00]
Baby-steps for women who need to leave a bad relationship [44:00]
Does it matter how you date in the modern world? [36:00]
The trap of binge-dating and burning out [38:00]
The most common mistake people make in their dating profiles [40:00]
Should you tell your date your non-negotiables on the first date? [43:00]
Advice for singles who are dating [45:00]
HELPFUL LINKS
GUEST BIO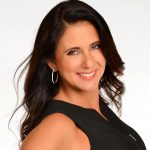 Dating coach, Marni Battista, is the queen of making her clients irresistible to men and not just any men, high
quality men.  Marni is a certified professional Dating and Relationship Coach and Expert, writer, and nationally
recognized print and online magazine expert (Cosmopolitan Magazine, Yahoo! Shine, Huffington Post,
YourTango.com, CupidsPulse.com, Men's Fitness, Glamour and more).  She has also had guest appearances
on CBS, ABC, and Loveline (filling in for Dr. Drew!) Marni's weekly dating and relationship web show, "The
Dating Den," has over 2.6 million views, and she was named one of the 10 Best Women's Dating Experts by
@DatingAdviceCom.