Ever heard of a freak accident rocking someone's world and totally changing them for the better? Gay Hendricks has one of those stories!
Before Gay's accident, he was dangerously overweight, battling addiction and really struggling relationally. Fast forward to today and he's no longer a victim, but a healthy man in touch with his inner genius. Gay's been happily married for over 35 years, taught all over the world and authored dozens of popular books that change lives (like Jayson's).
This episode contains some fascinating examples of the mind-body connection. And, if you're hunting for your purpose, your forever partner or just a better version of you … listen closely and Gay may just share all the wisdom you need, without experiencing your own life-altering mishap.
Here are a few of the highlights:

SHOWNOTES
The Gay Hendrick's Story [15:00]

Are You Having the Same Argument Over and Over? [23:00]

Gay's Second New Beginning [27:00]
How to Bring Out Your Inner Genius [33:00]
The Four Fears and Why They Matter [37:00]
Taking Time Each Day To Connect With Your Genius [41:00]
A Story About Physical Pain's Tie to Relationship Struggle [46:00]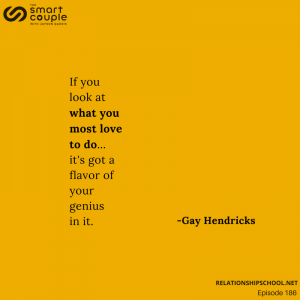 HELPFUL LINKS
GUEST BIO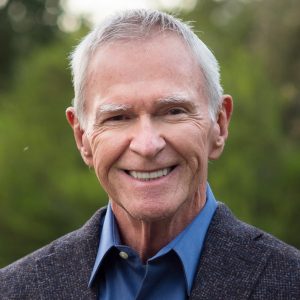 Gay Hendricks has been a leader in the fields of relationship transformation and bodymind transformation for more than 45 years. After earning his Ph.D. from Stanford in 1974, Gay served as Professor of Counseling Psychology at the University of Colorado for 21 years. He has written more than 40 books, including bestsellers such as Five Wishes, The Big Leap, Conscious Loving and the new Conscious Loving Ever After, (the last two co-authored with his co-author and mate for more than 35 years, Dr. Kathlyn Hendricks. He is also a mystery novelist, with a series of five books featuring the Tibetan-Buddhist private detective, Tenzing Norbu. Most recently, he has launched a new mystery series featuring a Victorian-era London detective, Sir Errol Hyde. Gay has appeared on more than 500 radio and television shows, including Oprah, CNN, CNBC, 48 HOURS and others.