Have you ever upset someone because you wanted to speak your truth or follow your truth? If you choose to follow your heart in life, you're going to upset people and disappoint people.
It's part of the path. But so many of us listen to the fear and shrink away from what's true for us, instead of having the courage to stand up, express ourselves, or follow our dreams.
In this podcast, you'll hear one man's story of overcoming fear and saying no to his father's wishes.
Whew. It's powerful what he did.
And, as a result his life has been pretty extraordinary.
Shownotes:
3:10: Introduction of Kute Blackson and his life story
16:55: Overcoming the fear of being your true self
33:35: Dealing with people who criticize you
39:10: How to overcome the victim mentality
47:15: How to let go of our past
52:35: About racism
1:03:10 Action step
Useful Links: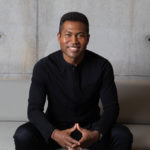 Kute Blackson is the son of a revered spiritual leader. By the age of eight, he was speaking to his father's congregations, in more than 300 churches. At the age of fourteen, he was ordained into his father's ministry preparing to carry on the father's spiritual legacy. But his heart drew him to another path: America. Today, he is highly sought out by major companies, seeking to redefine their paradigm of success, and inspire greatness. He is known worldwide for creating the unique and revolutionary "Liberation Experience," where he travels with an individual client, one-on-one, across India, for fourteen days, as well as the creator of the group process "Boundless Bliss—The Bali Breakthrough Experience." He lives in Los Angeles. You Are The One is his first book.