Pat Ogden PhD is a pioneer when it comes to somatic trauma therapy. Her work has touched many people including me. Even if you don't think you have any trauma, you likely have some living in your body that your partner will activate. In this episode, Pat has some great guidance to normalize and assist you in taking small steps that will greatly benefit you and your partner as you wade through the daily triggers of long-term relationship.
Here are a few of the highlights:
SHOWNOTES
What got Pat into studying human beings and trauma [10:00]
How Pat helped women who had difficulty experiencing sexual pleasure [13:00]
What is trauma? [17:00]
Why we see the 'freeze response' in people who were abused as children [19:00]
How childhood neglect can show up as trauma in adults [20:00]
What's happening in the bodies of a couple who fights all the time? [22:00]
The pursuer and withdrawer dynamic in relationship [26:00]
Can we rewire our nervous systems together as a couple? [28:00]
The significance of the therapist-client bond [33:00]
What couples can do at home to work with their automatic nervous system responses [37:00]
Is there harm in retelling a traumatic story? [43:00]
Pat's advice on embodying the self [49:00]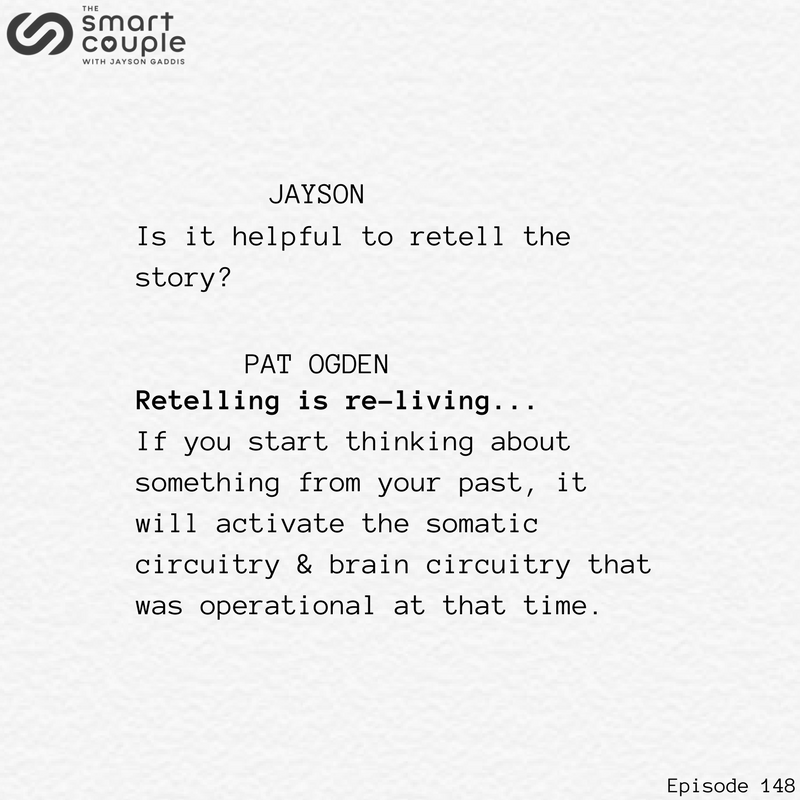 HELPFUL LINKS
GUEST BIO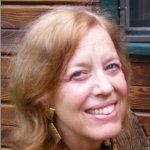 Pat Ogden, PhD, is a pioneer in somatic psychology and the Founder and Education Director of the Sensorimotor Psychotherapy Institute, an internationally recognized school specializing in somatic–cognitive approaches for the treatment of posttraumatic stress disorder and attachment disturbances.  Her Institute, based in Broomfield Colorado, has 19 certified trainers who conduct Sensorimotor Psychotherapy trainings of over 400 hours for mental health professionals throughout the US, Canada, Europe, and Australia. The Sensorimotor Psychotherapy Institute has certified hundreds of psychotherapists throughout the world in this method.  She is co-founder of the Hakomi Institute, past faculty of Naropa University (1985-2005), a clinician, consultant, and sought after international lecturer. Dr. Ogden is the first author of two groundbreaking books in somatic psychology: Trauma and the Body: A Sensorimotor Approach to Psychotherapy and Sensorimotor Psychotherapy: Interventions for Trauma and Attachment (2015) both published in the Interpersonal Neurobiology Series of W. W. Norton. She is currently working on a additional books: Sensorimotor Psychotherapy for Children, Adolescents and Families with colleagues and Sensorimotor Psychotherapy for Groups with Bonnie Goldstein.  Her current interests include developing training programs in Sensorimotor Psychotherapy for children adolescents and families with colleagues, Embedded Relational Mindfulness, culture and diversity, couple therapy (with Kekuni Minton), working with challenging clients, the relational nature of shame, presence, consciousness and the philosophical/spiritual principles that guide Sensorimotor Psychotherapy.