In this episode I talk with Layla Martin, a zany and wise, sex teacher who will remind you of your brilliance in the bedroom. From handjobs to female self-pleasure practices, this one is full of powerful sex practices for a couple ready to deepen their sex life.
SHOWNOTES
What happened in Layla's childhood that started her path to helping people improve their sex lives? [5:30]
Layla shares the biggest struggle and opportunity she sees in couples regarding sexuality. [10:40]
What do women and men each struggle the most with sexually? [12:00]
A simple exercise a woman can do to improve her sexual experience?  [20:10]
A simple three-part exercise to do after sex that will deepen your sexual connection [26:15]
What to do when a woman has a stronger sex drive than her partner. [32:35]
How to respond when a guy loses his erection? [33:15]
Should a woman have sex even if she's not wanting to? [34:05]
Layla explains one practice to transform a woman's orgasms and sex life. [36:40]
Layla's take on threesomes and polyamory. [37:15]
HELPFUL LINKS
[bctt tweet="A lot women view sex as something that they put on, rather than something that they cultivate from the inside out. — Layla Martin"]
Guest Bio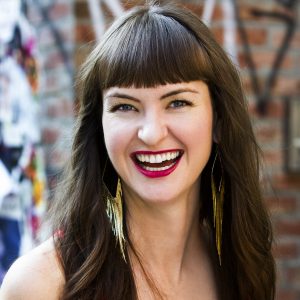 Layla Martin is a next-generation sexuality and Tantra expert. She has over 100,000 subscribers to her weekly guidance on all things sex, relationships and love. Her work has been featured in the Huffington Post, Refinery 29, Women's Health Magazine and Elite Daily. She makes sex and love mastery entertaining and hilarious. You can sign up for her free weekly videos at LaylaMartin.com.