In this podcast, I interview Satyen and Suzanne, both long-time students of David Deida. These two are super honest, loving individuals, and wow have they been through a lot! There share some very vulnerable details about how they navigated religion, affairs, and fighting. They give you concrete practical tools you can try right now with your partner. These guys live it!
SHOWNOTES
How did Satyen and Suzanne start caring about relationships? [3:07]
Why did Satyen resist marriage? [5:40]
What ingredient was the "it" factor for Suzanne's attraction to Satyen? [6:24]
What role did religion play in their relationship? [9:22]
How did fighting about food bring them closer? [10:56]
What impact did David Deida have on their connection? [13:08]
How did they create a new template for their relationship? [14:46]
The most challenging period of their relationship [16:42]
One really important practice to heal from infidelity [19:54]
Satyen and Suzanne demonstrate a powerful tool to express emotional pain to your partner [22:28]
The often-missed key to understanding your partner [28:43]
What is PCP and ISE and how do they create connection and turn-on? [30:50]
HELPFUL LINKS
[bctt tweet="Children love seeing their parents in love. – Satyen Raja"]
PODCAST GUESTS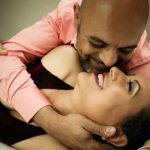 Satyen and Suzanne are the authorities on relationship – passionately intwined for twenty-seven years and sought after by people over the the world for their powerful and cutting edge trainings. With over two decades of study, teaching and facilitation in this area, they have taught tens of thousands of singles and couples the art of creating passionate, juicy intimacy that lasts a lifetime.
A living demonstration of a couple who are continually re-igniting their spark, passion and love, Satyen and Suzanne practically distill what for many can be a confusing, frustrating and even painful topic down to its very workable, irresistible essence. Whether on radio, tv or in auditoriums of thousands, their style is provocative, inspiring, and above all, full of practical wisdom. They have a unique gift for hearing what lies beneath your questions, and giving you answers that convey deep truths with incredible heart. Never shy of controversy, they are willing to take conventional wisdom to task where it falls short in order to help you learn and live the most effective relationship skills.
Satyen and Suzanne are committed to, and superlatively skilled at, saying the things that no one else says, going places that no one else goes — so that you can have the hot, deep, loving, passionate relationship that you deserve…starting now!
http://acceleratedevolutionacademy.com