Have you ever been around someone who just drains you of energy? Or, on the flip side, fuels you up? We all have energy flows, and it can actually be mapped among us.
In episode 305 of The Relationship School podcast Dr. Wayne Baker, an author and sociologist, shares his work with energy mapping and why we need both human capital AND social capital to be more effective in our relationships (I just learned these terms too and it's fascinating stuff!). 
This one is especially valuable for bosses, business owners and anyone in leadership positions.
Shownotes:
2:25: Introduction Dr. Wayne Baker
7:45: What is social capital?
9:00: How energy flows in our social networks
14:35: Human and social capital on this day and age
16:55: 4 elements of high-quality connections
23:55: Team culture values
29:15: What can we do to implement and promote better values
34:25: Advice for people in positions of power
41.15: Action Step
Useful Links: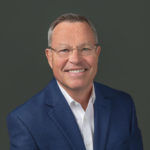 Dr. Wayne Baker is the Robert P. Thome ("toe-may") Professor of Business Administration and Professor of Management & Organizations at the University of Michigan's Ross School of Business, and Faculty Director of the Center for Positive Organizations. Dr. Baker is author of All You Have to Do Is Ask (published January 2020) as well as five other books and many scholarly articles.  Focused on social capital, social networks, generosity, and positive organizations, he has contributed to Harvard Business Review, Chief Executive Magazine, and Sloan Management Review. A frequent guest speaker and management consultant, Baker is a cofounder and board member of Give and Take Inc., developers of the collaboration technologies based on principles in All You Have to Do Is Ask.