Men are getting their world's rocked by the #MeToo movement and the rapid change in gender norms. Some men are stoked but others are defensive and even downright angry at women. Why?
Few people are as tapped into what's going on with men as Adam Gilad. As an Emmy-nominated Producer, Author, Speaker and Dating and Relationship Expert, Adam is helping thousands of men embrace POSITIVE masculinity.
In this episode, Jayson taps into Adam's valuable insight on men in the modern world and what men and women can do to build positive, healthy relationships with themselves and each other.
Here are a few of the highlights:

SHOWNOTES
Who is Adam Gilad & What is Going on With Men Right Now

 [3:00]

Men and the #MeToo Movement

[8:00]

Why

Does the #MeToo Movement Make Some Men Defensive? [11:00]

Why Your Male Identity Ultimately Doesn't Mean

Shit [14:00] 

Mom Issues and Male Rage [18:00]

Thoughts on Male Conditioning [20:00]
How do you Help People who Don't Want to be Helped? [23:00]
What Women Need to Know About men Right now [25:00]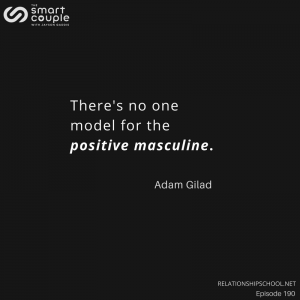 HELPFUL LINKS
GUEST BIO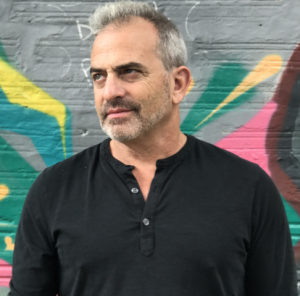 Emmy-Nominated Producer, Author, Speaker and Dating and Relationship Expert, Adam Gilad leads a community for over 80,000 men and women in their practice of love as "a higher game." A former Stanford Humanities Center Graduate Research Fellow, Adam blends an unusual mix of research, global wisdom traditions and a unique humor and playfulness to help men and women creatively dissolve their obstacles to love, radical self-expression and freedom. He is the Creator and Host of The Way of the Inspired Man TeleSummit and, The Bold Life Community on Facebook and, as of April 2018, Host of F* Normal! – The Bold Life GiladCast.
– SPECIAL OFFER FOR SMART COUPLE PODCAST LISTENERS –
In appreciation of Jayson Gaddis's support, from April 4th, 2018 to April 18th, 2018 Adam Gilad is offering Smart Couple Podcast fans massive savings on a treasure trove of materials from the 2018 Way of the Inspired Man Summit. After April 18th and just finding out about this now? Don't worry, you can still get access to the Summit archive at a special price.
Just click the link below!