Brilliant, informed, genuinely helpful tips to build smart relationships. That's what the Smart Couple Podcast and this episode are all about.
Jayson met up with renowned couples therapy expert and author, Ellyn Bader, at this year's Interpersonal Neurobiology Conference at UCLA. WOW, was she a treasure trove of insight. Not just theories and concepts, but insight that can be used every day.
Want to minimize conflict when decision-making? And for your partner to feel like they can be honest with you ALL the time? Do you tell people you "need" them to do things for you (Jayson & Ellyn really challenge each other here)?
If you're curious and want to know what a couples therapy pioneer has to say about contemporary therapy techniques, this is really helpful stuff, folks. Don't miss out!
Here are a few of the highlights:

SHOWNOTES
Who is Ellyn Bader? [3:00]

Anxiety vs Growth-Promoting Anxiety in Relationship [7:00]

Three Different Decision-Making Strategies For Couples [16:00]

Ellyn's Insight for Therapists [21:00]

Why Telling Your Partner What You "Need" Can be Problematic [29:00]

The Confusion Around Differentiation vs Individuation [37:00]

What Ellyn Means When She Asks, "Are You a Lie Invitee?" [47:00]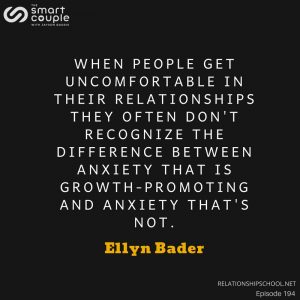 HELPFUL LINKS
GUEST BIO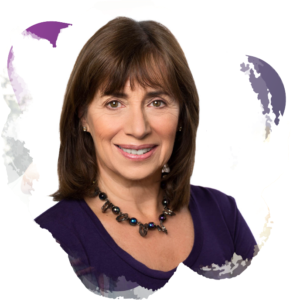 Ellyn Bader, Ph.D., is co-founder and director of The Couples Institute and co-creator of The Developmental Model of Couples Therapy. She is widely recognized as an expert in couples therapy, presenting workshops throughout the United States as well as Europe, Asia, South America, and Australia for over 30 years. Since 2006 she has led innovative online training programs that include therapists from 33 countries.
Ellyn and her husband, Dr. Peter Pearson, have written two books. She has been featured on over 50 radio and television programs including The Today Show and CBS Early Morning News, and she has been quoted in many publications including The New York Times, The Oprah Magazine and Cosmopolitan.