Seen any interesting mind-research articles recently? I bet you have.
Researchers and the public alike are fascinated with topics like rewiring the mind, epigenetics, and the connection between diet, the brain, and mental health. Dr. Dan Siegel is the 'go-to' guy to explore this stuff.
Dr. Siegel is a professor, scientist, renowned speaker, and author. As the father of interpersonal neurobiology, he is engrossed in new scientific discoveries showing how disease and illness can be reversed using relationships and the mind. Frankly, he's a legend… so, we had to have him back for another round!
Jayson and Dr. Siegel dig in deep in this one, discussing autoimmune disease, GMO food, struggles in the therapy field, the value of emotion, and so much more.
Here are a few of the highlights:

SHOWNOTES
Why It's Important to Have Healthy Adult Relationships for Good Health 

[12:00]

Dr. Siegel's Thoughts on Epigenetics

[15:00]

The 5 Parts of Making Meaning

[24:00]

Emotion & The Importance of Subjective Experience

[29:00]

Autoimmune Disorders, Gluten and GMO Foods

[41:00]

Adverse Childhood Experiences and Illness

[46:00]

Where Are Therapist Falling Short And What Are They D

oing Well

[1:00:00]
Dr. Siegel's Advice for Young People [1:06:00]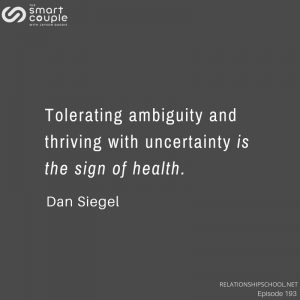 HELPFUL LINKS
GUEST BIO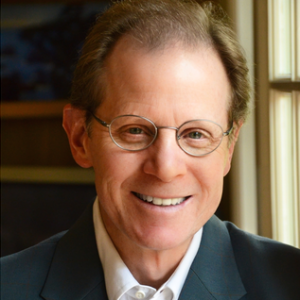 Dr. Siegel is a clinical professor of psychiatry at the UCLA School of Medicine and the founding co-director of the Mindful Awareness Research Center at UCLA. He is also the Executive Director of the Mindsight Institute which focuses on the development of mindsight, which teaches insight, empathy, and integration in individuals, families and communities.
Dr. Siegel has published extensively for both the professional and lay audiences. His four New York Times bestsellers are: Mind: A Journey to the Heart of Being Human, Brainstorm: The Power and Purpose of the Teenage Brain, with Tina Payne Bryson, Ph.D: The Whole-Brain Child, No-Drama Discipline, and the upcoming The Yes Brain (2018). His other books include: The Developing Mind (2nd Ed.), Mindsight, The Mindful Brain, and The Mindful Therapist. Dr. Siegel also serves as the Founding Editor for the Norton Professional Series on Interpersonal Neurobiology which contains over fifty textbooks.