So you're having an argument with someone you care about… now what do you do?
It's one thing to be prepared for conflict but learning how to behave when the shit hits the fan is a different skill set to master. Good news is, no matter how complicated your conflict, there are only two things you need to remember to do when you're in the heat of it.
In part two of this three-part series on conflict, Jayson breaks down the listening and speaking skills you need when you're heated. You'll also learn about the three types of fights so you can get a clearer picture of WHY you're arguing in the first place.
Here are a few of the highlights:

SHOWNOTES
Embracing Conflict Weekend Info [1:00]
Two Things To Do During Your Next Fight [2:00]
The Three Types Of Fights [8:00]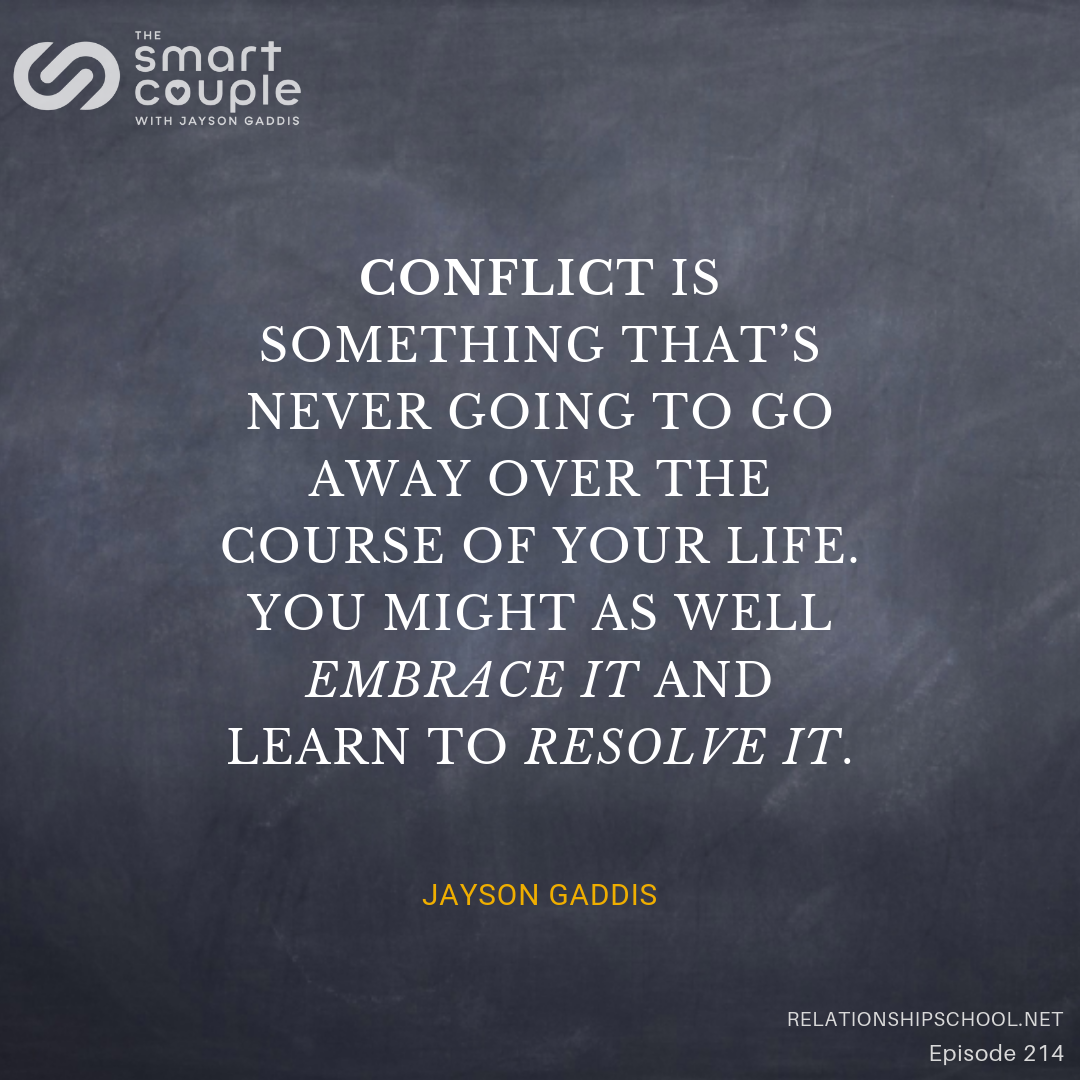 HELPFUL LINKS
The Relationship School's® Weekend Intensive
In Boulder Colorado! November 7-9, 2019
– Feel Accepted and Connected – 
Most of us never received an education about what it takes to make a mature romantic relationship work, especially how to effectively navigate conflict to feel closer rather than erode trust and intimacy. Join us for 2 days you can't afford to miss if you want to go to the next level in your intimate partnerships.