Few things can rip a partnership or friendship apart like conflict. For many people, conflict is pretty terrifying because it can leave behind a path of relationship destruction and emotional scars that last a lifetime. But it doesn't have to be that way!
Like most things, it's important to be prepared. Considering conflicts with others will be inevitable for all of us until the day we die, setting yourself up for well-managed conflict is one of the most useful skills a person can learn.
You've gotta have a conflict game plan! In part one of this three-part series on conflict, Jayson proposes ten pre-conflict agreements that can help you transform conflict from a threatening experience into a growth opportunity.
Here are a few of the highlights:

SHOWNOTES
Why Learning How To Do Conflict Is Important [1:00]

Ten Agreement You Should Make With Your Partner BEFORE Conflict [3:00]

Learn How To Do Conflict Well At The Upcoming Embracing Conflict Weekend! [18:00]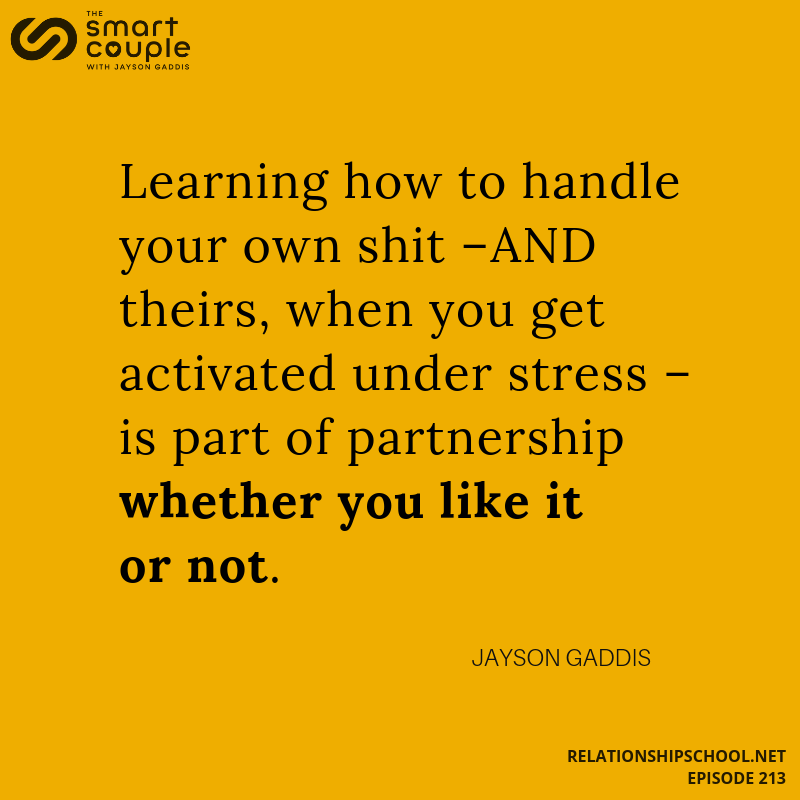 HELPFUL LINKS
The Relationship School's® Weekend Intensive
In Boulder Colorado! November 7-9, 2019
– Feel Accepted and Connected – 
Most of us never received an education about what it takes to make a mature romantic relationship work, especially how to effectively navigate conflict to feel closer rather than erode trust and intimacy. Join us for 2 days you can't afford to miss if you want to go to the next level in your intimate partnerships.