Interested in a super useful, deeply moving and thought-provoking Relationship School® webinar replay featuring two relationship therapy legends? If so, you're in luck! Harville Hendrix & Helen LaKelly Hunt just re-released an updated version of their eleven time best seller Getting the Love You Want: A Guide for Couples. As seasoned therapists, co-creators of Imago Relationship Therapy and a couple that came back from the brink of divorce, they are a treasure trove of powerful advice. Strap in for some touching stories, helpful guidance and aha moments!
Here are a few of the highlights: SHOWNOTES
Why Do Couples Fight? [5:00]
Expecting Your Partner To Fulfill Your Unmet Childhood Needs [10:00]
What Does It Take To Love Your Partner More Than Yourself? [19:00]
The Importance Of Being Present [26:00]
Applying The Still Face Experiment & Being Present To Adult Interaction [35:00]
Turning Being Present With Each Other Into A Spiritual Practice [42:00]
How To Inspire Change In Your Partner [45:00]
How To Heal Insecure Attachment [50:00]
Helping Your Partner Recover From Dysregulation [54:00]
Why Caring For Your Relationship IS Self-Care [55:00]
Learning What Your Partner Really Needs [1:07:00]
Harville's Thoughts On Co-Dependency & Co-Regulation [1:15:00]
When Only One Of You Is Willing To Do The Work Is There Any Point? [1:19:00]
Changes In The New Version of Getting The Love You Want [1:25:00]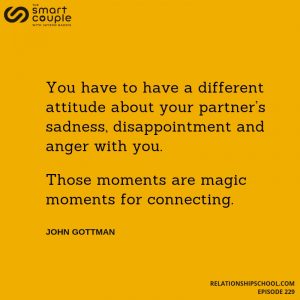 HELPFUL LINKS
  GUEST BIO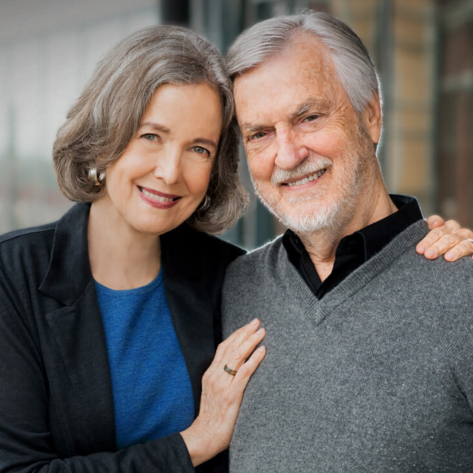 Harville Hendrix Ph.D. and Helen LaKelly Hunt Ph.D. are internationally-respected couple's therapists, educators, speakers, and New York Times bestselling authors. Together, they have written over 10 books with more than 4 million copies sold, including the timeless classic, Getting the Love You Want: A Guide for Couples. In addition, Harville has appeared on the Oprah Winfrey television program 17 times. Harville and Helen co-created Imago Relationship Therapy to promote the transformation of couples and families by creating relational cultures that support universal equality. In addition, they've developed resources that help couples, families, and educators strengthen their relationship knowledge and skills. They are the co-founders of Imago Relationships International, a non-profit organization that has trained over 2,000 therapists and educators in 51 countries around the world.