"Just say you're sorry"
That's what so many parents demand their kids do when they clash with another person… DON'T TEACH THEM THAT LAME, AND INEFFECTIVE RESPONSE!
Saying sorry is the default, socially acceptable response to conflict but it's also a cop-out. Instead, learn to respond in an authentic way that leads to REAL repair and understanding. If you can learn that skill the kids in your life will learn by your example!
Here are a few of the highlights:

SHOWNOTES
Why It's Shitty Advice To Tell Your Kid To Say Sorry [2:00]

Are You Teaching Your Kid To Say Sorry To Let Yourself Off The Hook? [3:00]

What Kids Who Only Say Sorry Become As Adults [5:00]

Two Ways To Respond To Conflict That Are Better Than Just Saying I'm Sorry [6:00]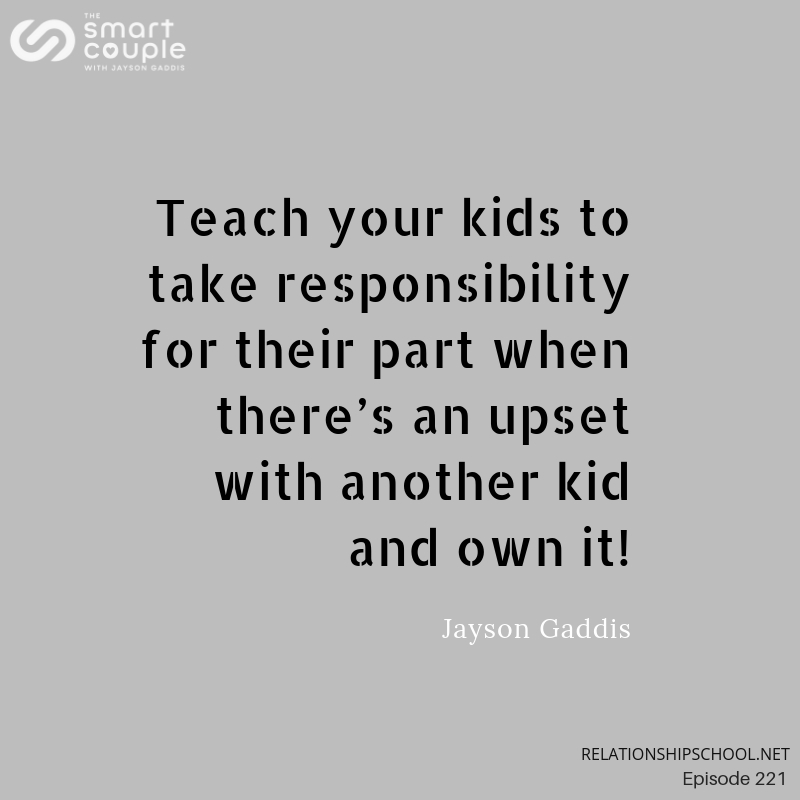 HELPFUL LINKS
What Is The Relationship School® Roots Community?
Think of it like a "relationship gym" membership
You have to show up and do the work to get a result!
– Click The Box Below To Learn More –