If you want to understand the long term cost of not repairing a rupture, Dan Siegel, who coined the term interpersonal neurobiology, is about to illuminate your mind. 
We discuss how we human beings operate when our "minds" and hearts come together, trauma, and how to fight off disease with presence. 
This episode is powerful.
It's for the science nerds and relationship geeks who want to better understand the human nervous system, mindfulness, and even trauma.
Here are a few of the highlights:
SHOWNOTES
The 3 facets of the mind [15:00]
Where does the mind live? [18:00]
What do relationships and the body share in common? [20:00]
How you can strengthen your mind through "monitoring and modifying" [27:00]
Hyperarousal vs hypo-arousal [31:00]
The 4 F's of a reactive state [32:00]
Coming back from reactivity [37:00]
What are the long-term costs of not repairing ruptures to relationship? [42:00]
How presence helps fight off disease [48:00]
The importance of developing an "internal compass" [60:00]
HELPFUL LINKS
GUEST BIO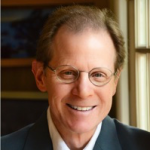 Dr. Siegel is a clinical professor of psychiatry at the UCLA School of Medicine and the founding co-director of the Mindful Awareness Research Center at UCLA. He is also the Executive Director of the Mindsight Institute which focuses on the development of mindsight, which teaches insight, empathy, and integration in individuals, families and communities.
Dr. Siegel has published extensively for both the professional and lay audiences. His four New York Times bestsellers are: Mind: A Journey to the Heart of Being Human, Brainstorm: The Power and Purpose of the Teenage Brain, with Tina Payne Bryson, Ph.D: The Whole-Brain Child, No-Drama Discipline, and the upcoming The Yes Brain (2018). His other books include: The Developing Mind (2nd Ed.), Mindsight, The Mindful Brain, and The Mindful Therapist. Dr. Siegel also serves as the Founding Editor for the Norton Professional Series on Interpersonal Neurobiology which contains over fifty textbooks.