Some couples stuff their problems, others avoid dealing with their issues and just walk away. Not this brave couple!
As grand prize winners of a recent Smart Couple podcast contest, Heather and Thomas got to sit down for a free session with Jayson. By the end, they were able to listen to each other more effectively and understand each other a little better. Those baby steps can go a long way!
It's inspiring to watch this courageous couple in an emotional session as Jayson helps Heather and Thomas dig into their past to find answers they've been seeking for years. With new tools and a willingness to learn and get support, it's possible for any couple to create the relationship they want.
Here are a few of the highlights:

SHOWNOTES
Heather Lays Out Her Side Of The Story [8:00]
Thomas Connects With Heather's Past [20:00]
Find Out WHY Your Partner Reacts That Way [28:00]
Where Does The Smack You Talk To Yourself Come From? [38:00]
Ways To Shake Things Up If You Spend Too Much Time Together [42:00]
Jayson Explains The Contest [47:00]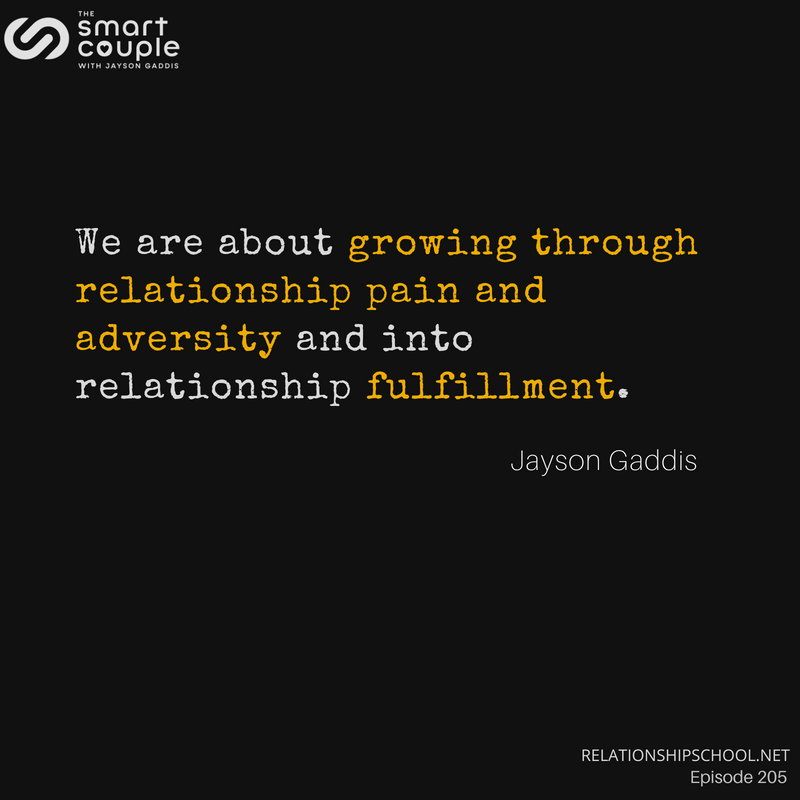 HELPFUL LINKS
CONTEST DETAILS:
You must complete all three steps to qualify. No exceptions.
Apply separately 

HERE.
Pay $25 total together (per couple, not per person) 

HERE

.
Record a selfie video together as to why you want to do this. 1-3 minutes long. Send to

[email protected]

, with "SC 205 Contest" in the subject line, and if you feel inspired, post it in the Smart Couple Facebook group too.
Grand Prize: One FREE spot for the DPIR 9-month training, which includes two live workshops in Boulder, CO! One person pays in full, and the partner is free. So basically it's two for the price of one! (Value is $6,000)
If selected you must be willing to have us document your journey, no matter what happens to you as a couple. We want to show people what's possible if you invest in your relationship like this!  
All Other Participants Win: One prepaid couples coaching session with one of our Level 2 Relationship Coaches-in-Training. (Value is $100)
So you can't lose!
Deadline to enter: Sunday, June 29th by Midnight MT
Winners will be announced August 3rd.
GUEST BIO: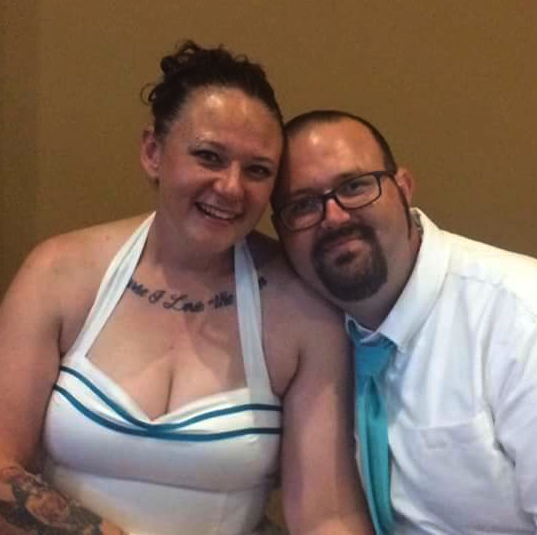 Heather grew up in Ohio before moving to Florida in 2007 when she was 20 years old. She has two amazing daughters from her first marriage, ages 10 and 13. After being a stay-at-home mom for a few years, she was able to chase her longtime dream of going to culinary school, and on graduation, landed her first restaurant job in the pastry department.Thomas grew up in South Florida and has worked in restaurants starting at 16 years old. He also attended culinary school and has been employed by multiple prestigious restaurants throughout his career.
Thomas and Heather met while working at the same restaurant. They have been together five years and have been married since October. Two and a half years ago, they jumped in headfirst to a joint dream, quit their jobs, and opened their first food truck together. In June, they opened their second food truck.  Working so closely together presents a wide realm of amazing opportunities for them as a couple and a family, as well as unique relationship challenges.