What is my life's purpose? How can I find health and happiness? These are some of the most common and profound questions we ask ourselves, and Dr. John Demartini has answers. 
Dr. Demartini is a human behavior expert and one of Jayson's greatest mentors. In addition to his work as a researcher and best selling author, Dr. Demartini travels the globe as an international educator.
From modern medicine to symptomatology, enlightenment to reincarnation, cryptocurrency to financial advice, … this special episode has it all!
Here are a few of the highlights:

SHOWNOTES
What we do vs. what we say [10:00]
What's your strategy for achieving your goals? [13:00]
So you think your job sucks, but does it really? [18:00]
Illness, symptoms and the mind [20:00]
Thoughts on reincarnation [26:00]
Demartini's theories on the rise in autoimmune disease [32:00]
Is social media making us physically ill? [34:00]
Demartini's opinions on attachment theory [38:00]
No such thing as a dysfunctional family [45:00]
Beware of the "all enlightened" person [49:00]
Can we train our bodies to sleep less? [1:10:00]
Cryptocurrencies and financial advice [1:14:00]
HELPFUL LINKS

GUEST BIO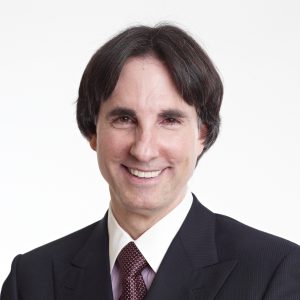 Dr. John Demartini is a world renowned specialist in human behavior, a researcher, author and global educator. He has developed a series of solutions applicable across all markets, sectors and age groups. His education curriculum ranges from corporate empowerment programs, financial empowerment strategies, self-development programs, relationship solutions and social transformation programs. His teachings start at the core of the issue, addressing the human factor and range out to a multitude of powerful tools that have proven the test of time. He has studied over 29000 books across all the defined academic disciplines and has synthesized the wisdom of the ages which he shares on stage in over 60 countries. His presentations whether keynotes, seminars or workshops, leave clients with insights into their behavior and keys to their empowerment.
Dr. Demartini has addressed public and professional audiences up to 11000 people at a time across the world and shared the stage with some of the world's most influential people such as Sir Richard Branson, Stephen Covey, Wayne Dyer, Deepak Chopra, Donald Trump and many more. From the thousands of testimonials he receives annually, Dr Demartini's work changes people's lives forever.