Ever wonder why oxytocin is called the "Love Drug?" This week, Dr. Sue Carter, author of "Attachment and Bonding: A New Synthesis" joins me in a very interesting discussion on why oxytocin is one of the primary glues that keeps long-term relationships together.
According to Dr. Sue Carter, without oxytocin, we probably would not have been able to evolve into the complex creatures that we are today.
Dr. Sue Carter is a well-renowned biologist and behavioral neurobiologist. She has been researching the effects of oxytocin in animal and human bonding for over 40 years and was named the first person to identify the physiological mechanisms responsible for social monogamy.
If you have always wanted to know the relationship between oxytocin and attachment dynamics, you'll want to check this out:
Shownotes:
2:50 Introduction – Dr. Sue Carter

10:15 Pair bonding, relationships and the origins of oxytocin

19:40 Oxytocin fluctuations and a sense of safety

17:45 The influence of oxytocin on our relationships

34:40 Effects of oxytocin on men and women

39:15 Action Step
Useful Links: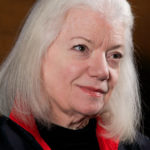 Dr. Sue Carter is an internationally recognized expert in behavioral neuroendocrinology who has studied the endocrinology of love and social bonds for more than three decades. She is Director of The Kinsey Institute and Rudy Professor of Biology at Indiana University. Dr. Carter's research program has discovered important new developmental functions for oxytocin and vasopressin, and implicated these hormones in the regulation of long-lasting neural effects of early social experiences. Recently, she has been examining the role of oxytocin and vasopressin in mental disorders such as autism, schizophrenia, anxiety, and depression. According to Google Scholar, her work has been cited in nearly 25,000 scientific articles. Dr. Carter also happens to be the wife of USABP's new Director of Research, Dr. Stephen Porges. We are most grateful for her contribution to this issue.