Wondering HOW The Relationship School® changes lives? If it's really worth it? Curious WHY more and more people are saying it's life changing and the best thing they've ever done?
In this episode, we hear the honest stories of four Relationship School® students, each living different lives with unique challenges.
These individuals tried all sorts of things to fix their problems. Hearing how their journeys brought them to The Relationship School® is super interesting and crazy inspiring. 
Here are a few of the highlights:
SHOWNOTES
Who are these four women? [9:00]

How The Relationship School did what therapy could not [19:00]

Community & commitment make it work [25:00]

Relationship School and your kids  [28:00]

What is LUFU? [36:00]

Get in touch with your needs [41:00]

Top reasons to enroll [48:00]
Contest details:
In order to qualify:
1) You must be able to pay for airfare to Boulder, CO
2) You must be able to pay $100 (for a $1,000 course)
3) You can't have won anything from The Relationship School® before
4) You must be a member of the private Smart Couple facebook group
There are 3 big prizes
1st Prize: Free (with $100 non-refundable deposit to hold your spot) admission to the Embracing Conflict weekend (value $1,000). PLUS, you get to bring a friend for half price! Boom!
2nd Prize: $200 toward any relationship class (Must be used by Feb. 1st)
3rd Prize: $50 toward a hat, shirt or other merchandise in our store (Expires Feb. 1st)
Instruction to enter:
Record a 1 min video (maximum length) with 3 parts…
1) The most triggering behavior your partner (or past partner) does
2) How you normally deal with it
3) Your question about how to handle it better
Send video to: [email protected] with "Contest" as the email subject
DEADLINE: Sunday, January 21st!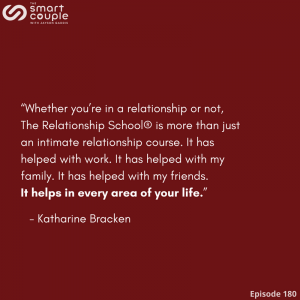 HELPFUL LINKS
GUEST BIO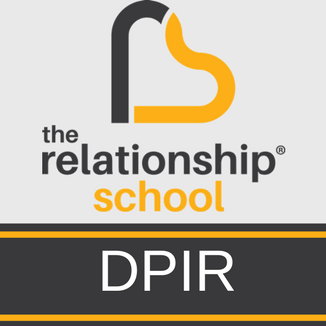 Margot Rogers:
Margot Rogers is a 50-yr-old divorced mother of three boys – twins who are 16, and a younger son who is 13.  They also have a cat named Rocket. She grew up in Iowa, but has lived in South Burlington, Vermont for about 29 years.  She is a Product Owner for GE Healthcare and works to design, develop and deliver revenue cycle solutions to hospitals and enterprise care delivery networks. With the tools in the DPIR course, Margot is finding her current relationship so different and better than anything in my past.  Not only that, but her relationship with her kids, her family, her friends and her co-workers have all improved in immeasurable ways.
Margot can be reached at [email protected] if anyone wants to connect.
Kelly Brant:
Kelly Brant is a 55 year old single mom that lives in Okanagan, British Columbia, Canada. She is a retired Public Servant. Kelly started listening to Jayson's podcasts in 2016 and joined The Relationship School in May of 2017. Kelly can be reached at [email protected] if anyone wants to connect.
Denise Semachin:
Denise Semanchin has already completed the 9-month DPIR course at The Relationship School and is currently working on her Relationship Coach Level 1 training. She and her husband, TJ, have been married for 14 years and have two children ages 11 and 8. Denise and TJ share more about their journey as a couple in Podcast #154.
Katharine Bracken:
Katharine is a 35 year old Healthcare IT professional and owner of thirtyfiveandlife.com.  She has a deep love of all things outdoors, animals, and is an unabashed yoga fanatic.  She is currently in a committed relationship while working through the DPIR program.  She entered this program after a significant relationship ended and decided she wanted to do relationship better and grow as a person.  She currently resides in the beautiful state of Utah.