If you or someone you love suffers from PTSD check this out.  
According to the American Psychiatric Association, PTSD can be a disabling condition that impacts about 3.5 percent of U.S. adults. And women are twice as likely as men to have PTSD.
Eeek. 
Trauma is everywhere and I think most of us have experienced it at some point in our lives. 
That's why I like to interview folks on the subject. 
My friend Arielle goes deep in this episode and defines both trauma and PTSD. 
Here are a few of the highlights:
Shownotes:
(3:15) Introduction Arielle Schwartz
(12:05) The body vs the mind on personal growth
(12:25) About PTSD
(21:20) The importance of being present
(28:55) How to know if you are experiencing PTSD
(33:10) How to develop resiliency
43:20) Action Step
Useful Links: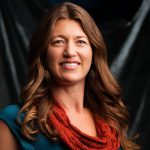 Guest Bio: 
Arielle Schwartz, PhD is a licensed clinical psychologist, EMDR Therapy consultant, somatic psychotherapist, and certified yoga instructor with a private practice in Boulder, Colorado. She earned her Doctorate in Clinical Psychology at Fielding Graduate University and holds a Master's degree in Somatic Psychology through Naropa University. She is the author of four books, The Complex PTSD Workbook: A Mind-Body Approach to Emotional Control and Becoming Whole (Althea Press, 2016), EMDR Therapy and Somatic Psychology: Interventions to Enhance Embodiment in Trauma Treatment (W. W. Norton, 2018), The Post Traumatic Growth Guidebook (Pesi Publishing, 2020), and The Practical Guide to Complex PTSD: Compassionate Strategies to Begin Healing from Childhood Trauma (Rockridge Press). She is dedicated to offering informational mental health and wellness updates through her writing, public speaking, social media presence, and blog. Learn more at www.drarielleschwartz.com