Ever gotten close to a spiritual community and realized, "Wow, these people suck at relationship!" Unfortunately, that's pretty common.
Ted and Gabrielle Usatynski spent decades deeply involved with spiritual groups. Now relationship mentors, they made the painful decision to leave those communities after realizing to be spiritually strong you need to integrate relational and scientific knowledge. The Usatynskis have dedicated their lives to exploring the intersection between partnership, personal growth and spirituality. They have so much wisdom to share!
In this discussion, Jayson, Ellen, Gabrielle and Ted talk about the issues they've encountered in their spiritual journeys and how incorporating relationship and the study of the body made them spiritually stronger than ever before.
Here are a few of the highlights:

SHOWNOTES
Who are Gabrielle & Ted Usatynski? [6:00]
Advantages And Challenges Of Spirituality In Relationship [14:00]
Problems Ted & Gabrielle Saw In The Spiritual Community [23:00]
Pros & Cons Of Devotion To One School Of Thought Vs Many [26:00]
Ellen & Jayson Experience With Relational Problem In Spiritual Communities [32:00]
How The Gabrielle And Ted Transitioned Out Of Their Spiritual Groups [36:00]
The Pain Of Leaving A Spiritual Community [40:00]
Increasing Your Personal Power Through Relationship [44:00]
The Health Cost Of Being Alone Too Often [50:00]
Ted & Gabrielle's #1 Tips For Listeners [1:00:00]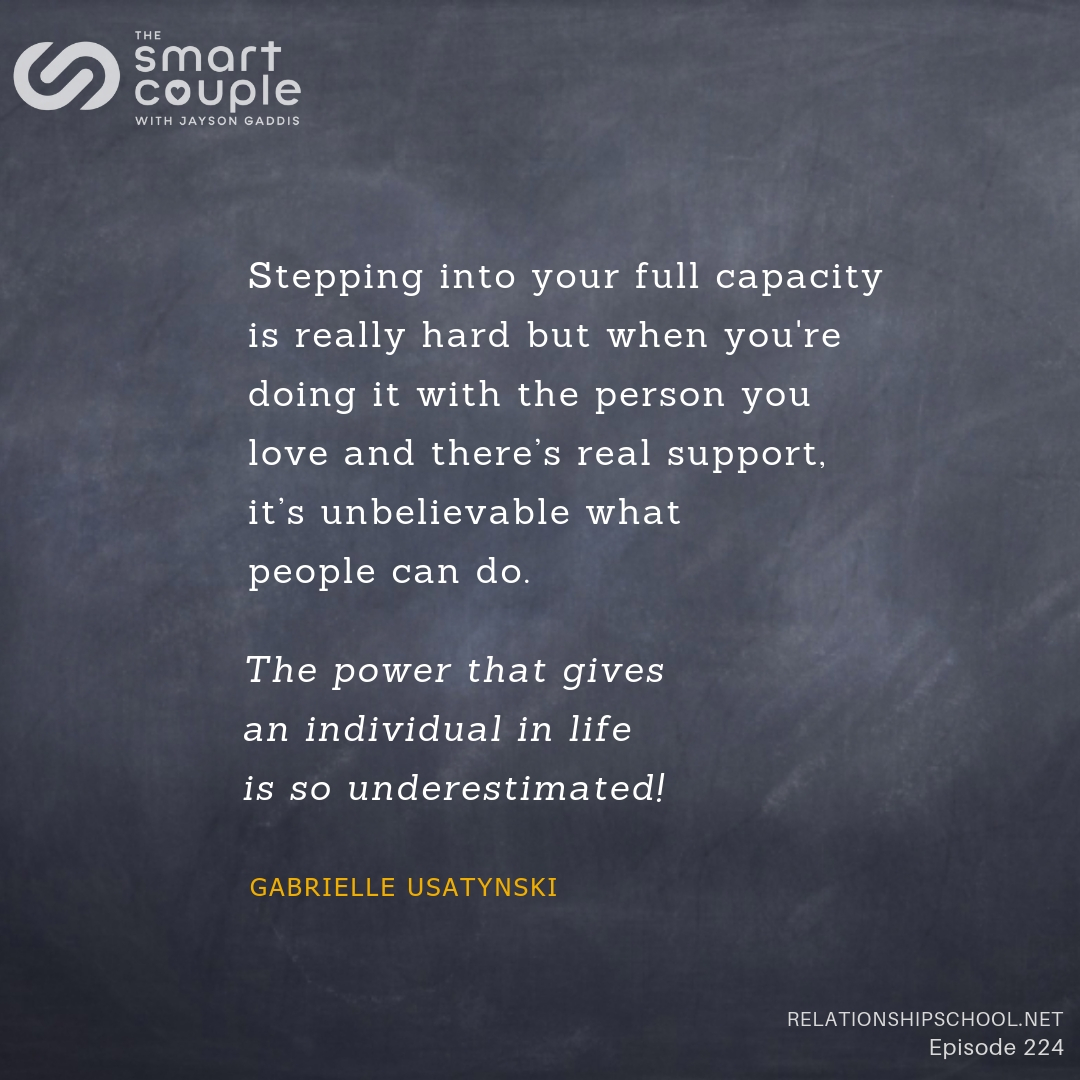 HELPFUL LINKS
GUEST BIO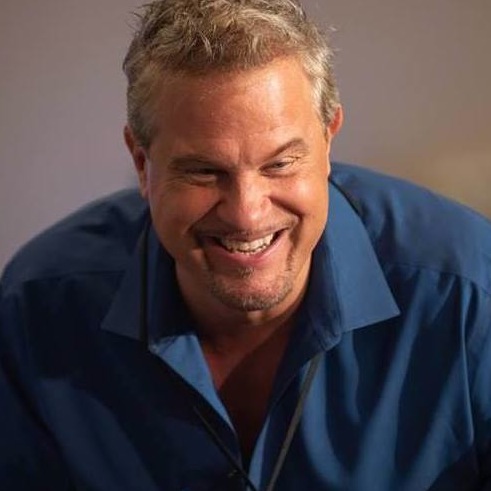 Ted Usatynski is the author of Instinctual Intelligence and academic articles on psychology, the neurobiology of Tibetan Buddhism, and healing trauma as part of spiritual development. He is the founder of Personal Power Coaching, which provides personal and professional training through online educational programs and workshops in the US, Europe, and Africa. He holds graduate degrees from Harvard University in Bio-physical Anthropology and from Naropa University in Counseling Psychology and has completed training from the Sensorimotor Psychotherapy Institute in the Treatment of Trauma in the US. His newest book, Men: Myths, Lies, and Reality, co-authored with internationally acclaimed men's group leader Dag Furuholmen, has just been published in Europe. Ted lives with his wife, Gabrielle, in Colorado in the US. Learn more about coaching with Ted at www.personalpowercoaching.com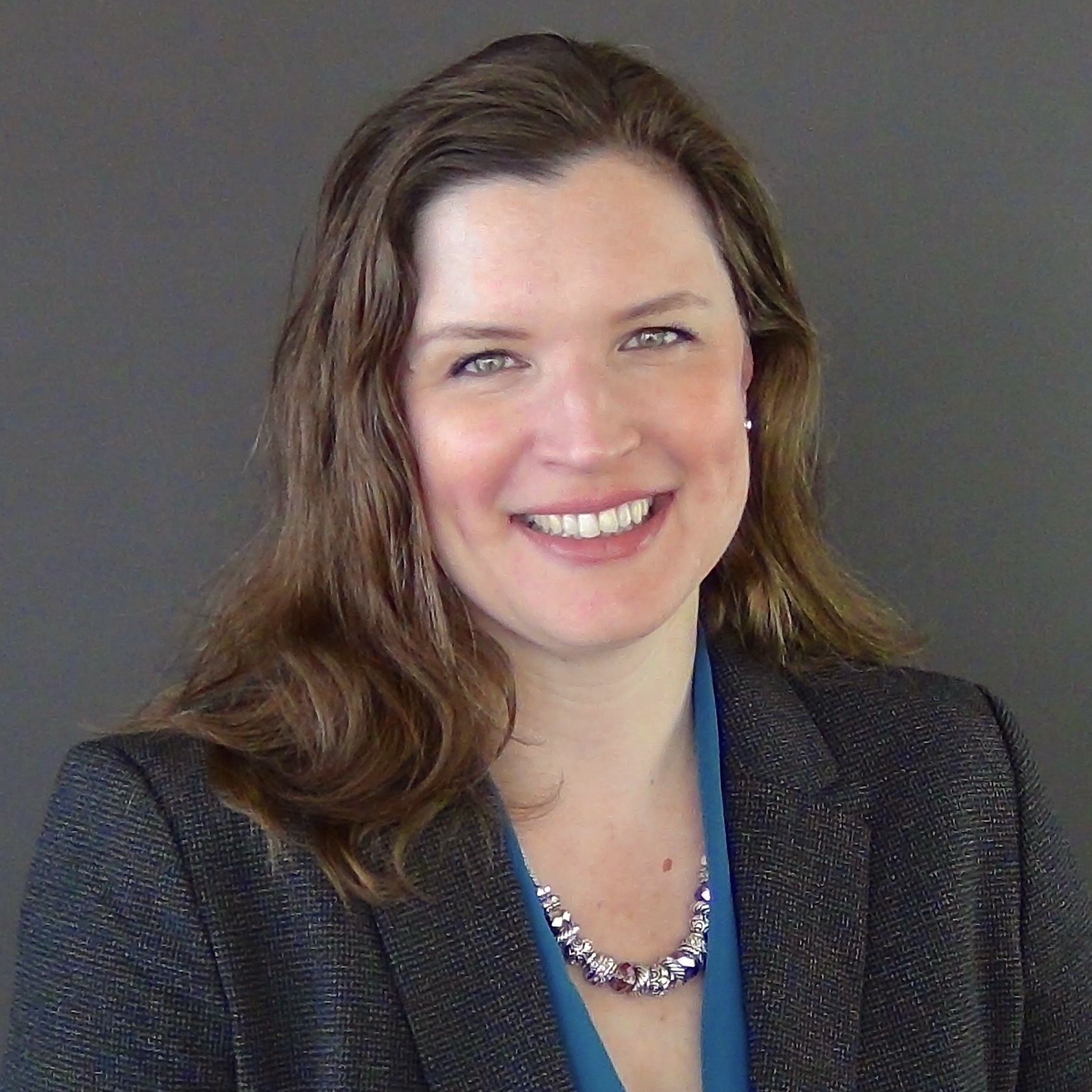 Gabrielle Usatynski MA LPC is a psychotherapist in private practice specializing in couples therapy, trauma and attachment therapy
and
chronic illness counseling. She practices at Flatiron Functional Medicine in Louisville, CO. She has trained in PACT (a Psychobiological Approach to Couple Therapy) with Dr. Stan Tatkin for the last seven years, as well as receiving advanced training in Sensorimotor Psychotherapy and Brainspotting. After receiving her
Masters
Degree in Clinical Counseling with an Emphasis in Couples and Family Therapy from the University of Northern Colorado, Gabrielle practiced as a Registered Play Therapist (RPT) for many years, specializing in family therapy with traumatized children and their families. She served as an expert in pediatric mental health
on
numerous criminal cases and is also a published author on this subject. She is a keynote speaker for such prestigious organizations as Boulder Community Hospital's Physician Wellness Program, and the Boulder County Bar Association. She teaches a regular consultation group for couples therapists in the Boulder area about working with their most difficult clients. In 2019,  Gabrielle
will
be launching her online education platform, dedicated to helping therapists become better therapists. She is the proud mother of a
16-year-old
son and lives in Broomfield, CO with her husband, Ted. To learn more about Gabrielle's practice visit www.couplecounselingboulder.com